Alba launches the 'Amp Hound '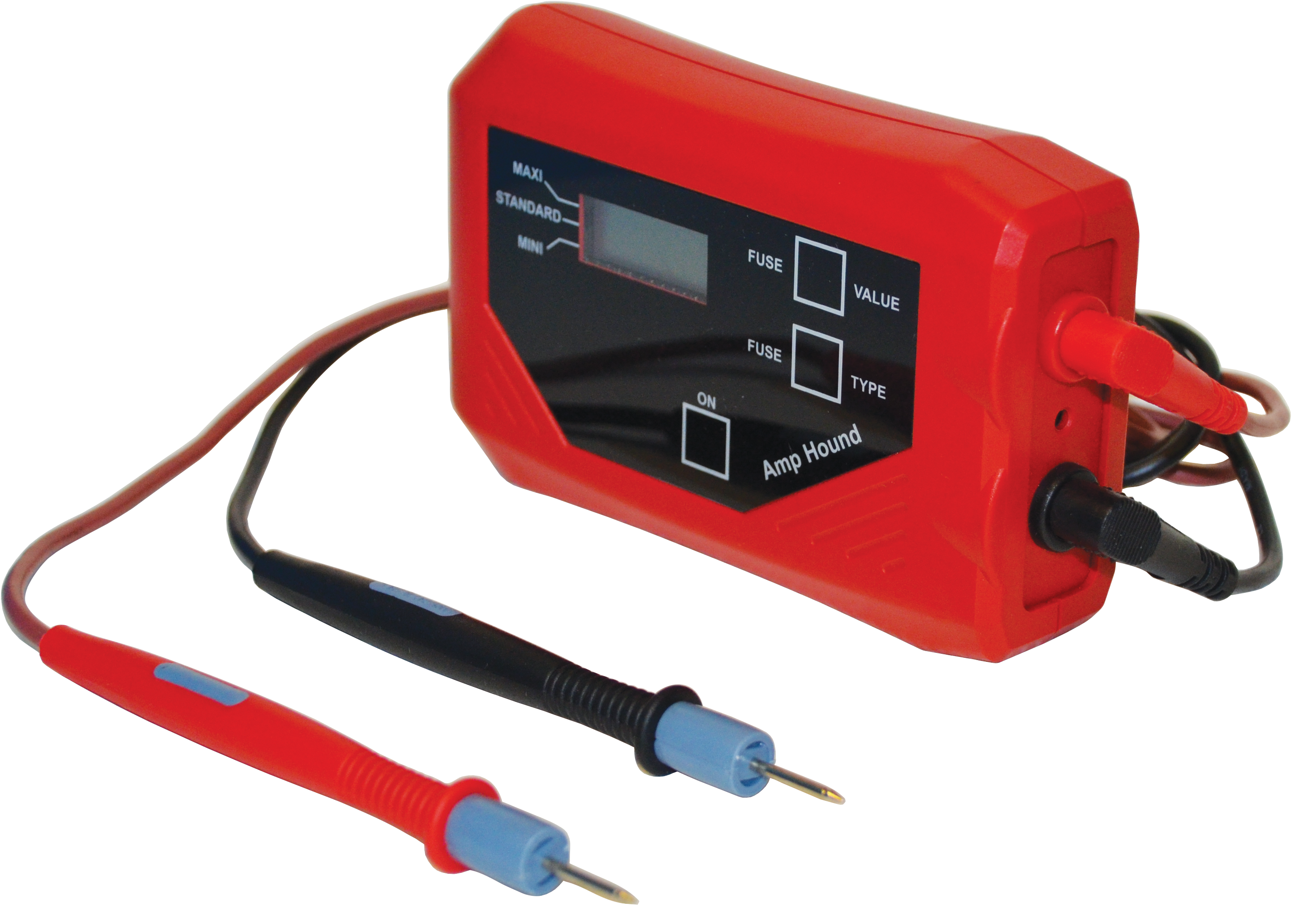 Alba Diagnostics has added a new device to its range of hand-held diagnostic tools. The Amp Hound is designed to measure amps and reduce the amount of time to determine the current in a fused circuit.
According to the company, Amp Hound removes the need to take out fuses one at a time before checking each circuit with a multimeter. With the Amp Hound it is now possible to check the complete fuse box quickly and effectively.
The idea is that the Amp Hound is seeks out 'parasitic drains', and can detect currents as low as 0.005 amps. It works with all types of common automotive fuses (Low Profile, Mini, ATO, Maxi), and works on all systems with 6V, 12V or 24V power supplies. The unit alerts the user with both Audible and Visual results – Audible tones to signify active/inactive/open circuits, and digital display of current value.