Trelleborg Wheel Systems outlines route to global agricultural tyre leadership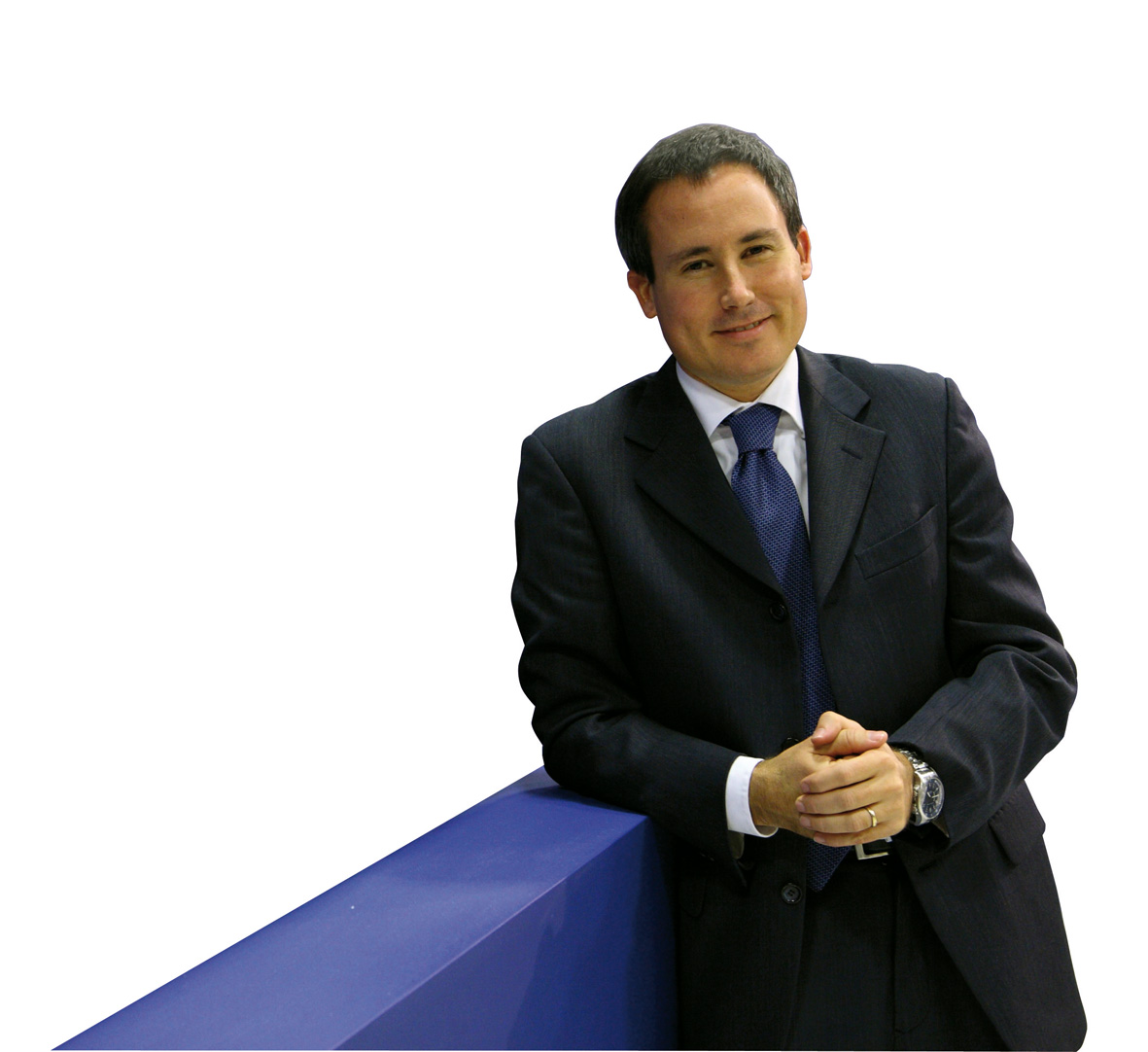 The agricultural tyre market appears particularly well suited towards specialised manufacturers; Trelleborg Wheel Systems acquired Pirelli's agricultural business in 1999, with the branding switched between 2006 and 2010. Since acquiring various technologies from Pirelli, the Trelleborg Group has invested heavily in order to make its tyre and wheel operation a premium brand player in the agricultural and forestry tyre market. The Tivoli facility, with its buildings showing a manufacturing history dating back to the 1940s, but also incorporating the latest agricultural tyre building machinery, represents "a history full of innovation for farming professionals," in president of the Agricultural and Forestry Tyres business unit, Paolo Pompei's words.
The Tivoli agricultural and forestry tyres manufacturing facility illustrates the importance of Trelleborg Wheel Systems  within the Group as a whole by sheer mass of product; in terms of tonnage, Tivoli produces the biggest output of Trelleborg's close to 100 facilities, while Trelleborg Wheel Systems' Sri Lanka plant comes in second. According to the latest Tyres & Accessories survey of key tyre industry figures, tyres account for 19.5 per cent of the Group's total turnover, and that Trelleborg Wheel Systems is second in terms of Trelleborg business areas profitability.
Unlike its existing major competitor in the highest technology segment, Michelin, Trelleborg is clearly more dedicated to the agricultural niche in terms of its tyre output, operating only in certain niches – a situation that Pompei characterises as emblematic to the Group's strategy as a whole "of securing leading positions in  selected segments". Trelleborg business areas  are leaders in attractive market segments in which they operate, Pompei continues, describing leadership in tyres for the agricultural and forestry segment as "a key ambition for the Group today".
The description of its business concept used by the Trelleborg Group's management is, "we seal, damp and protect", and it is the last of these actions in which Pompei says Trelleborg's agricultural and forestry tires operation is active. One of the key factors driving agricultural tyre innovation is the protection of the land over which the tyres must run, as the yield capacity of a set amount of soil must become more efficient to meet rising produce demands.
Combined with this, the European tractor segment's growth in higher powered machines, as a consequence of the trend towards larger and fewer farms, mean that the tyres have a greater role to play in transmitting the power to the soil in a way that reduces both fuel consumption and soil compaction.
High technology, and therefore more specialised, product suppliers in the agricultural tyre sector, are naturally hoping to capitalise on these factors. Trelleborg's latest innovation – stepped lugs, named ProgressiveTraction by Trelleborg (see textbox below) – is probably the most noticeable in the field.
The attempt to capitalise on these projected conditions is obviously a long-term project for Trelleborg. The latest Trelleborg Wheel Systems quarterly figures have shown a decline of around five per cent, explained by "the European agricultural market [reaching] a temporary point of saturation in relation to investments in tractors," according to Trelleborg president Peter Nilsson.
In the short term, tractor manufacturers' inventory adjustments have dropped production by approximately 15 per cent, leading to knock on reductions in original equipment, while the aftermarket remains stable. However, projected population and therefore food supply increases make investment in ever more efficient farming equipment a very likely prospect in the longer term. And, as Pompei explains, Trelleborg's premium specialisation is set up to capitalise.
Trelleborg Wheel Systems' currently operates eight agricultural and industrial tyre and wheel manufacturing facilities in Europe and Asia, with a ninth to be added to serve the North American market from Spartanburg, South Carolina, where production will ramp up between the second half of 2015 and 2018.
North America is currently the largest agricultural tyre market, and with growth in the extra-large agricultural tyre segment, of which Trelleborg Wheel Systems' claims leadership, predicted in the region, the facility is expected to contribute centrally to Trelleborg's growth strategy.
Maurizio Vischi, president of the Trelleborg Wheel Systems business area, said: "We are building up specialty production of agricultural tyres in a modern facility in a prime location, and we are also capitalising on existing partnership agreements with major original equipment manufacturers and distributors, facilitating the transfer of technology from one part of the world to another." This technology is present in Tivoli, where Tyres & Accessories was shown the recently installed production lines helping Trelleborg to produce 2.5m-high agricultural tyres, weighing 700kg.
"Being part a Swedish group," Pompei continues, "most of [Trelleborg Wheel Systems'] sales are still in Western Europe. However, sales are also developing very fast in North America and the Rest of the World, due to the recent investments we made in terms of manufacturing footprint in other areas of the world."
European agricultural industry growth, as has been shown by the most recent Trelleborg figures, is basically non-existent, with high technology products and innovations seen as the medium-to-long term route to market leadership for Trelleborg Wheel Systems. More manageable logistics are key to the strategy for growth outside Europe, as the cost of transporting large ag tyres on wheels," Pompei illustrates – damages competitivity.
The investments of which Pompei speaks have increased the globalisation of Trelleborg Wheel Systems, with around 60 per cent of its workforce employed outside the two highest technology markets. The acquisition of  a facility in Xingtai, China has allowed Trelleborg  to develop its Chinese agricultural market presence quicker than anticipated, and Pompei forecasts 30 per cent growth between 2014 and 2016.
With only around 35 per cent of the available land cropped, and radialisation at around three per cent, there is, of course, huge potential for the growth of high technology ag tyres for high power machinery in the local market – Trelleborg  expects the HP tractor business to grow by 70 per cent in the next four years.
In addition to South East Asia, Pompei calls South America "an important market in the future", and one Trelleborg Wheel Systems will need to consider for the future.
The development of OE business outside the traditional hub of Europe, in which Trelleborg Wheel Systems has many ongoing partnerships with OEMs, has also begun. Pompei describes these partnerships as "very important for our innovation and product development;" Trelleborg has developed 600 dimensions in the last four years alongside OEMs, proving the importance of these partnerships in developing a product portfolio to give end users the option to use Trelleborg products. Trelleborg Wheel Systems' footprint in China has allowed it to cooperate with growing OEMs there too.
Tivoli's recent developments have increased production capacity by around 20 per cent, while giving it the ability to produce products in sizes from 16" to 54". Pompei characterises Trelleborg's full wheel solutions – with 15.3-54" rims for Tivoli-produced rubber supplied by the facility in Sävsjö, Sweden – as another example of Trelleborg Wheel Systems' efficiencies for customers, and a reason for the pre-eminence of specialised manufacturers with more focused business models within the segment.
The advantages of being able to provide "more complete wheel solutions" include greater efficiency in sales, but also, according to Pompei, the "competitive advantage of understanding the full wheel." In agricultural conditions especially, transmitting torque with greater continuity necessitates efficiencies, such as reducing to a minimum the slippage of the tyre on the rim. Sometimes the diagnosis of problems can be mistakenly focused on the tyre alone, and Pompei argues that Trelleborg is in a better position to tackle the complexities of the relationship between tyre and wheel.
"We say we have a complete product portfolio, from tractor tyres to combine to trailer, but what is important is that we are not there to produce rubber; we want to provide higher efficiency and better productivity to our customers… We need to develop applications where you spend 100, but you get back 200 – this is very important to communicate to our end user. But then you have sustainability, which has become something concrete in our product development today.
"We should be able to provide value for our customers and for the environment at the same time," Pompei continues. "In the agricultural tyre industry, I think we are the pioneer, thanks to our marketing and product development, in assessing the carbon footprint… of the full life cycle of our products. " Trelleborg's newest generation products are developed through this lens; "we are producing value for the environment, and at the same time giving the customer the ability to measure the value for themselves, " Pompei concludes.
Tivoli investment
The Tivoli facility's buildings, covering 93,000sqm of the total 224sqm grounds, are surrounded by well-maintained, leafy greens that reflect outwardly the premiumisation of the modernised manufacturing processes inside. Trelleborg Wheel Systems operates here with almost 600 employees. the facility has increased its output; the major focus of recent investment. In 2013, 64 per cent of investment has been dedicated to production capacity, with much of the remainder dedicated to safety measures for both personnel and the environment, Trelleborg Wheel Systems' Industrial director Marco D'Angelo tells T&A.
Since 2006, Trelleborg Wheel Systems' investment focus regarding agricultural tyres has been on high power tractor tyres, with the XL segment particularly developed, matching the strategy outlined by Pompei. Building machinery, large curing systems and automated systems for handling tyres, such as advanced forklifts, have been the most notable of these. Automation has also allowed the largest tyre building machine to build an impressive number, given the size of the products it is now constructing. The process flow has also been optimised, with greater clarity in the route from raw materials warehouse to finished goods.
During this period of investment, the approach to plant personnel has increased the involvement of management on the workshop floor and the involvement of staff in customer interaction. While Tivoli has consistently added value to its output through automation, it has also acknowledged the different roles that staff must now play. andrew.bogie@77.237.250.82