Titan appoints T&C Site Services as UK dealer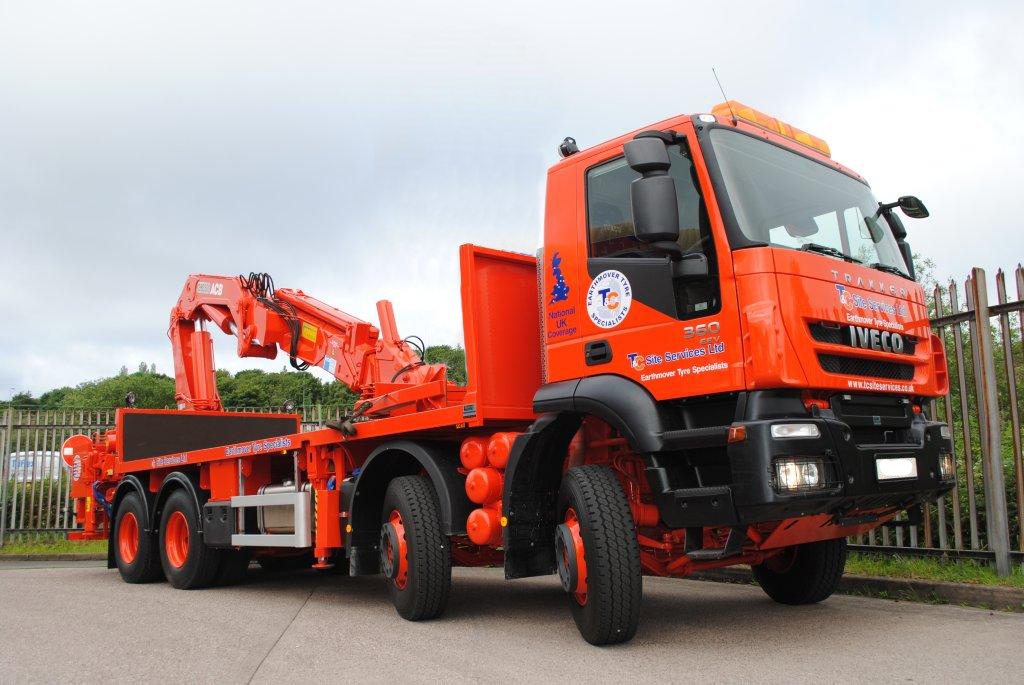 Titan Distribution UK Limited, a subsidiary of Titan International, Inc., has appointed Stoke-based earthmover tyre specialist, T&C Site Services as a new dealer for the UK. The partnership is intended to offer far greater access to Titan industrial, construction and mining tyres to customers throughout the region.
According to Titan, T&C Site Services Ltd is the largest independent earthmover tyre specialist and service provider in the UK, with nationwide coverage and 24-hour service facility. One of the company's strengths is its purpose-built fleet of vehicles ranging from 3.5 tonne to 32 tonne gross weight in order to accommodate all service requirements.
Derek Adams, T&C Site Services general manager, commented on his company's recent co-operation with Titan: "T&C has grown from a small, family run business into a nationwide operation which focuses on giving the end user a local service with countrywide back up. We emphasize quality service, value for money and safety for both our customer and our own operations. Titan follows those same principles and as such, fit nicely into our product portfolio. Titan's extensive range of products is ideally suited to both the construction and mining markets where we are present, and the company's global reputation in the industry is strong."
Lindsay Hart, Titan European sales manager for OTR tyres, added: "T&C Site Services has an excellent reputation and they were always my preferred choice to represent Titan in the UK, offering everything that we feel is important to Titan and this dealer role. The key factors for Titan are a solid product and industry knowledge along with the ability to provide tyre advice, tyre monitoring, tyre fitting and after service across the country. T&C offer the whole package and I am absolutely delighted that they decided to partner with Titan to promote and deliver our OTR tyre range."
Titan is considered a premier brand in its home American market. The company's tyres are fitted to vehicles produced by CAT, Volvo, Case, Terex and Manitowoc as original equipment.