Milltek launches Fiesta 1.0T EcoBoost performance exhaust system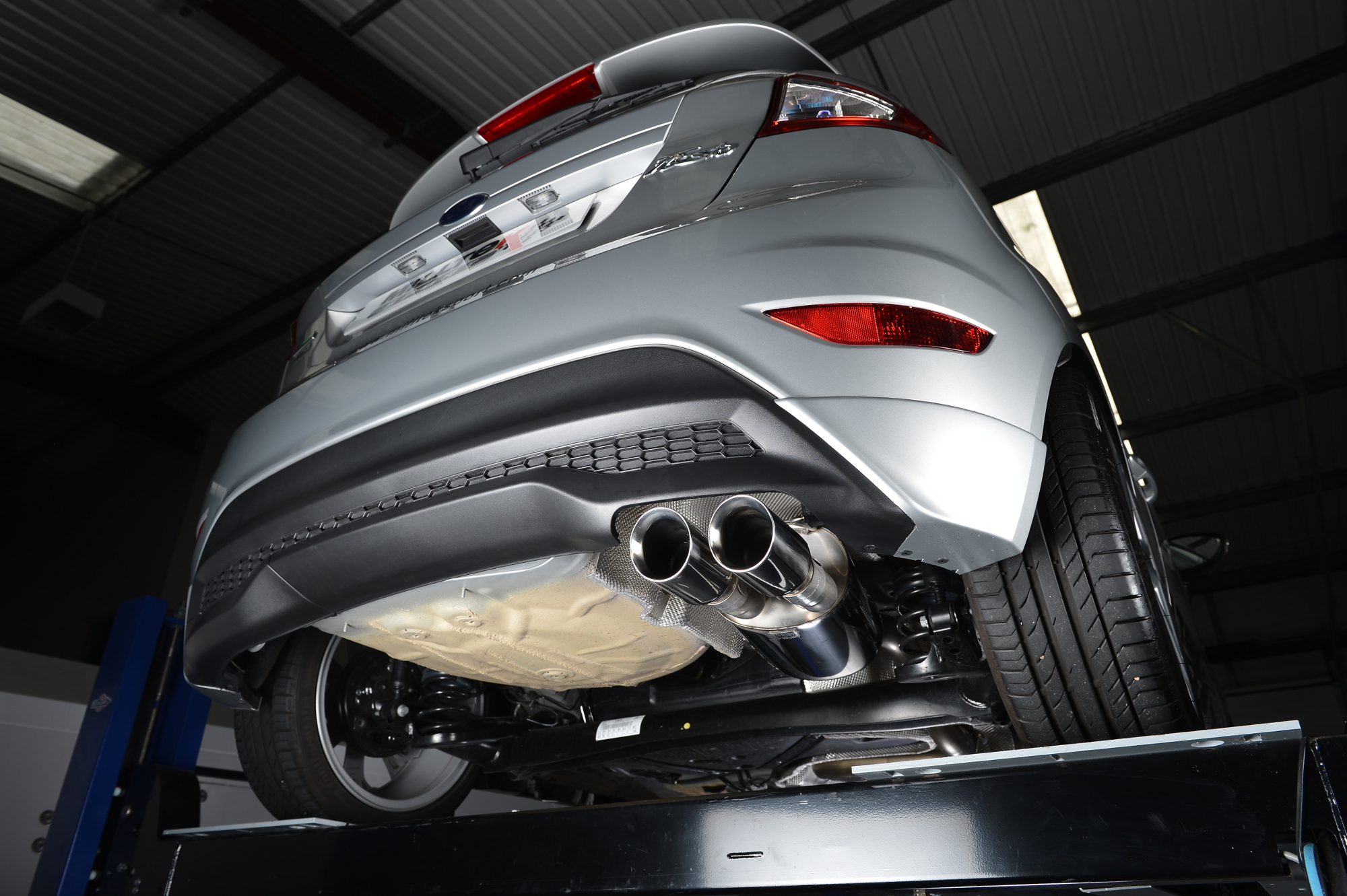 Ford's new EcoBoost Fiesta can deliver impressive power outputs from a tiny displacement motor, giving it a good base for tuning. Exhaust supplier Milltek has worked with Ford tuners in the UK to create a range of exhausts to increase power.
Milltek has created an entire system, which includes a large-bore downpipe and a competition quality HJS sports catalyst. This allows for considerable performance gains, without sacrificing road-legality. Due to the vast improvement of this part over its OE equivalent, this component is best fitted in conjunction with a quality aftermarket software upgrade, in order to extract the maximum gains. The system diameter has been optimised at 2.37-inch (60.30mm) and the every part is made from non-magnetic stainless steel.
Both turbo and cat-back options are then available, with either resonated or non-resonated centre section options to allow owners to personalise the sound of their car to their own requirements.
Milltek's mounting fitment has been designed to fit the factory Fiesta Zetec S rear valance (part number 1833264), available from Ford dealers, resulting in a fitment that looks like a factory upgrade. Filling these holes are a brace of smart 'GT80' trims, which really complement the Fiesta's dramatic lines and look very much at home in the rear bumper.
Each part is finished in Milltek's Derbyshire factory, using CNC bending techniques. Prices start at £498.41 for the cat-back, non-resonated system.