Michelin manager scales Mount Kilimanjaro for charity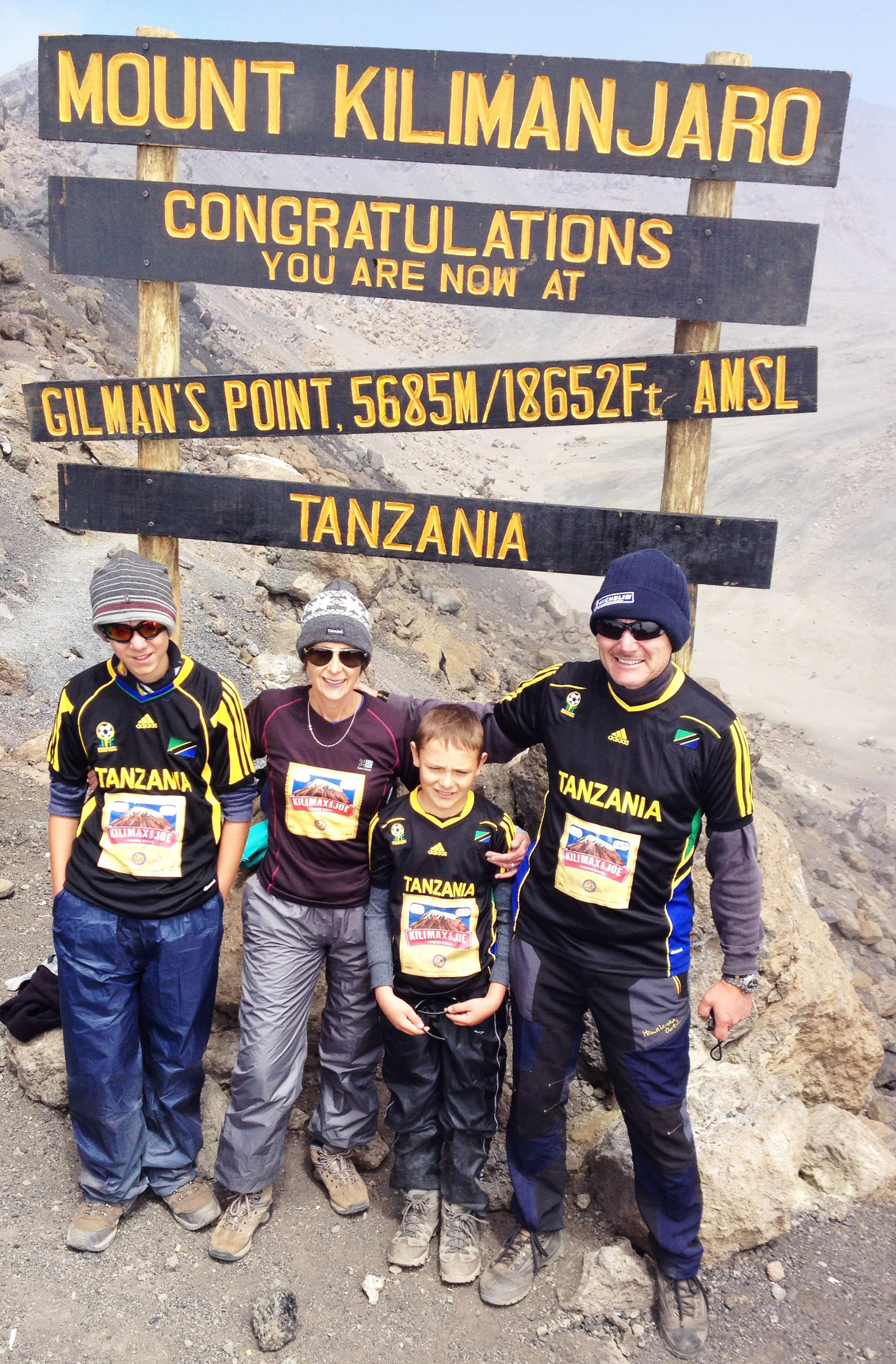 Michelin's Guy Heywood is back in the UK after scaling Mount Kilimanjaro – a feat that raised more than £2,500 for charity – but he isn't putting his feet up and taking it easy now. The truck and bus tyre division commercial director plans to return there next year with three colleagues from Michelin and burn calories again for a good cause.
Heywood, his wife Helen and sons Max and Joe undertook the gruelling six day climb to raise funds for international development charity Transaid and the University Hospital of North Staffordshire Charity. Despite the scale of the challenge, all four successfully reached the summit some 19,341 feet above sea level – atop the highest freestanding mountain in the world. Joe Heywood, at only 11 years and 11 months old, became one of the youngest ever Britons to complete the climb.
Speaking on their return, Guy said: "The enormity of the challenge was staring us in the face soon after we arrived in Tanzania. Only about half of those who attempt to reach the summit are successful, so we knew this was no ordinary family holiday. To say it was a test of strength is an understatement. Our fitness training and determination were tested to the maximum, and the altitude sickness meant we couldn't sleep on the night before we made our summit attempt."
Reflecting on the huge achievement, he added: "For the four of us to stand on the summit as a family was a very special moment; made even more so as we knew we had raised significant sums of money for two charities close to our hearts."
The Heywood's trip to Tanzania was entirely self-funded, ensuring 100 per cent of the sponsorship money raised will go to the two beneficiary charities. The family is still collecting donations, via https://www.justgiving.com/Heywood-KILICLIMB2014/ and https://www.justgiving.com/Heywood-TRANSAIDKILI2014/. You can also read their expedition blog here.
Guy Heywood will be returning to the slopes of Mount Kilimanjaro in June 2015 when he and a team of three colleagues from Michelin will cycle 400km across Tanzania after signing up to compete in Transaid's most challenging group fundraising event yet.