Hamilton uses soft tyres to seal victory in Singapore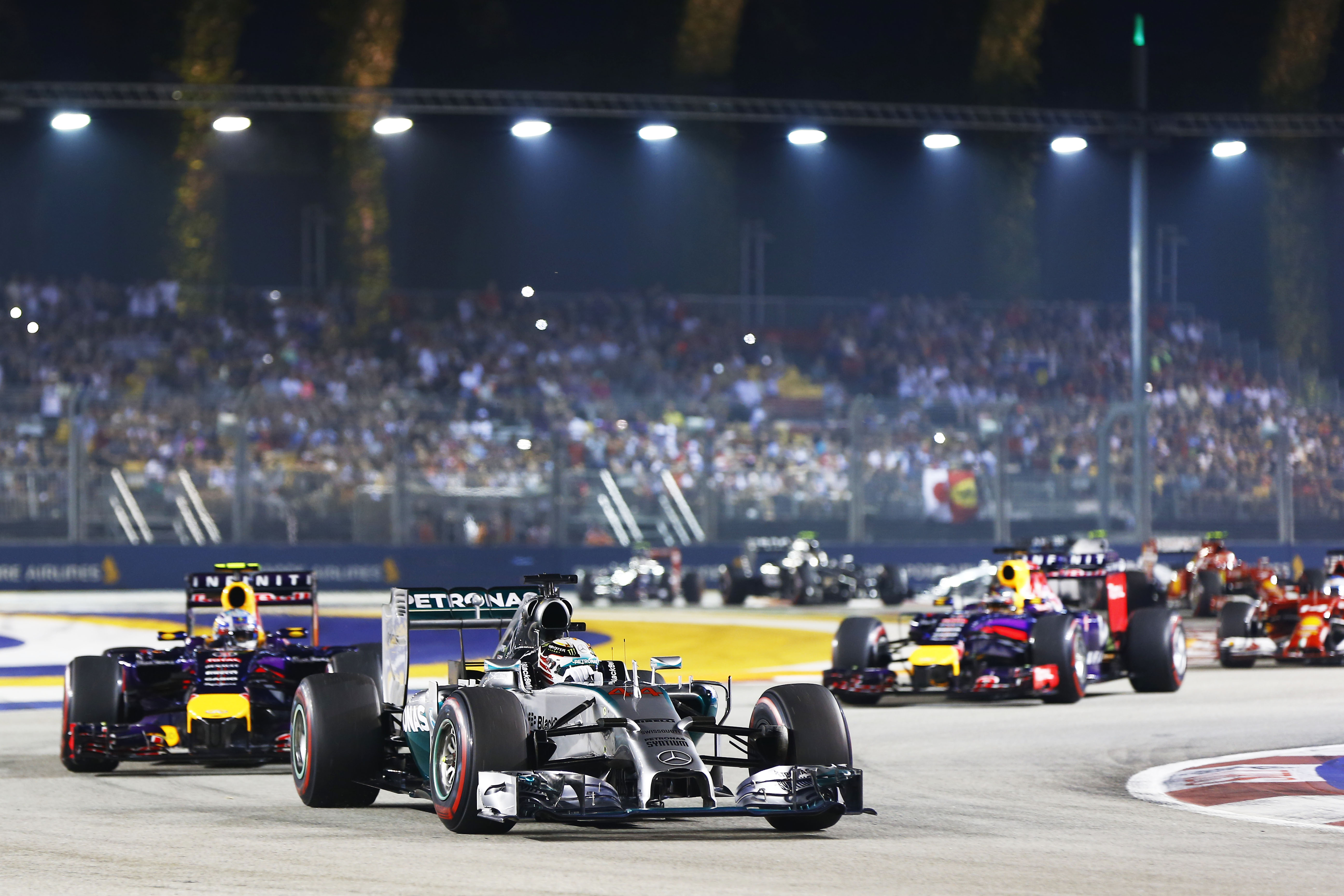 Mercedes' Lewis Hamilton used a three-stop strategy to win in Singapore. After three stints on the P Zero Red supersoft, Hamilton completed the race on the P Zero Yellow soft. Hamilton was challenged by Red Bull's Sebastian Vettel, running a two-stop strategy from fourth on the grid. Vettel did two opening stints on the supersoft and then a final stint on the soft at the end of the grand prix, when the car was at its lightest on low fuel. His team-mate Daniel Ricciardo followed the same strategy to finish third in front of the Ferrari of Fernando Alonso.
This allowed Vettel to claim the lead in the closing stages of the race, illustrating perfectly how tyre strategy can make a crucial difference. With a time gap of around two seconds between the compounds, all the drivers started on the faster supersoft. How they used the tyres after that proved crucial, providing the key to the strategy.
Singapore has a 100 per cent record of safety car use, and when it came in for seven laps Fernando Alonso and Jenson Button took the opportunity to pit for soft tyres. Both Red Bull and Williams drivers had already pitted for soft tyres before the safety car, meaning that their options were open after running both compounds in the first half of the race.
After the safety car came in, Hamilton needed to extend his lead to around 25 seconds: the time needed to get in and out of the pits. But the Mercedes driver re-emerged in second place after his final stop on lap 52, and used his pace advantage to take the lead back from Vettel shortly afterwards.
Paul Hembery said: "Again we saw another very tense and exciting race where different tyre strategies formed a crucial part of the outcome. In the closing stages of the grand prix we had Hamilton on newer soft tyres behind Vettel on older soft tyres, meaning he had to overtake to seal the race victory.
"Before then, we had the situation where Hamilton, on the faster supersoft tyre, had to build up a crucial half-minute or so gap after the safety car to give him enough time to get in and out of the pits and change to the soft tyre. So, as we have seen before, despite the fact that there were different strategies at work, it was an extremely close finish."