GT Radial team cycles 707,265m in 24 hours to raise over £1,000 for Marie Curie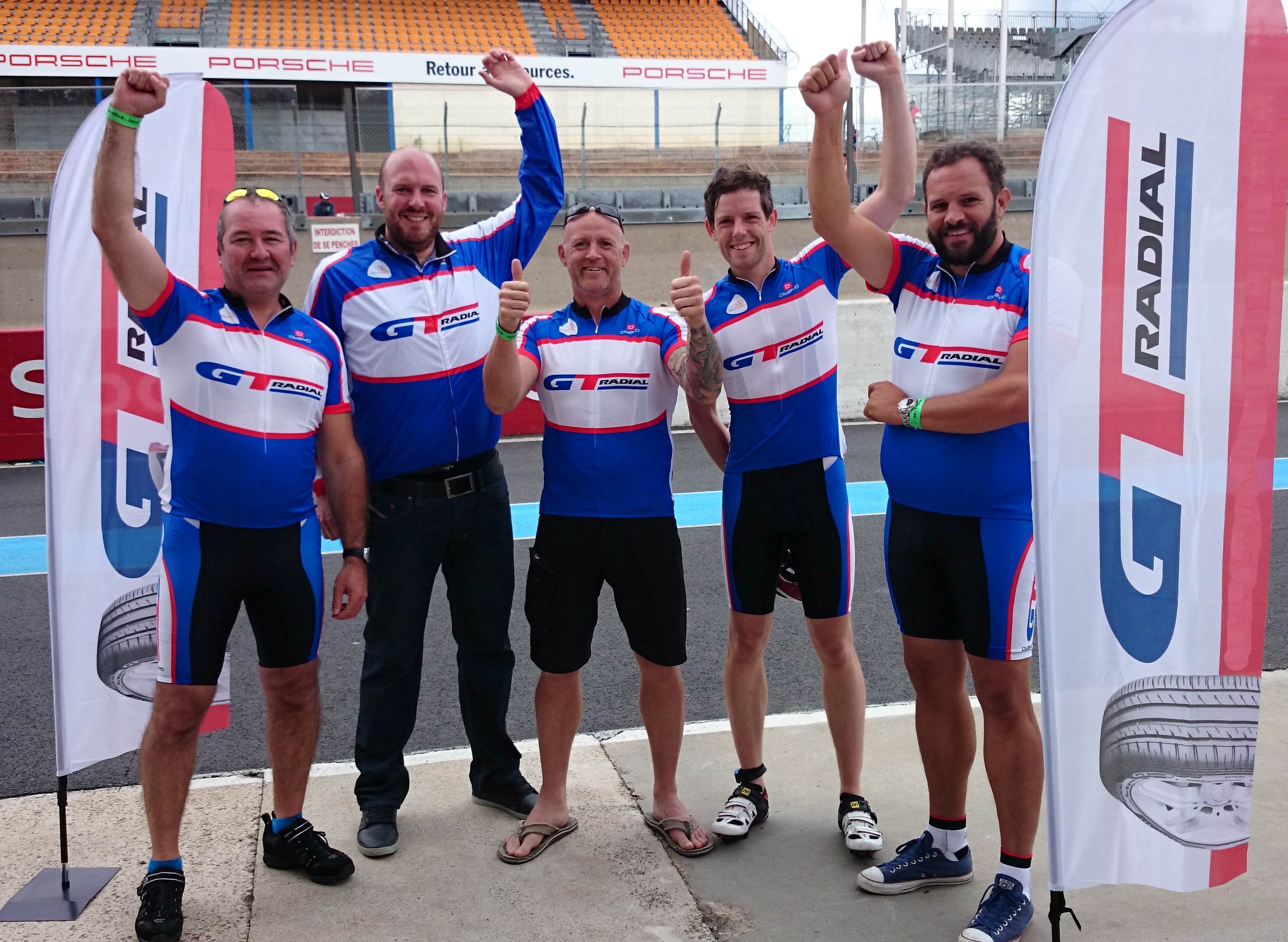 Raising more than £1,000 for Marie Curie Cancer Care, GT Radial's Le Mans 24 Hour Cycle Race team pedalled 169 laps of the 4,185m Circuit Bugatti. The team, comprising Brian McDermott, managing director UK for Giti Tire; Ellis Hadley, senior test engineer; Martin Gibson, senior test engineer; and Bertrand Saint-Supery, OEM EU technical director, covered a total of 707,265m to finish 340th out of 458.
"This truly was a once-in-a-lifetime experience, and one that will never be forgotten," said McDermott. "There is a 600m ascent at the start of every lap that varies between a 3.5 and 7 per cent gradient, and every eight minutes or so I know we were all grateful for the many hours of training. The team were just fantastic."
Ellis Hadley added: "The camaraderie between every single one of the 2,500 competitors was a very unique feeling, and to have been part of such a special event was in itself a privilege. It's fair to say we all lifted a beer or two to our achievement, and to the many friends who donated to such a wonderful charity."
Richard Lyons, managing director – Europe, concluded: "I know every single person in the company is proud of their achievement, and also a little in awe. The event may be over but I know they are still raising money and rightfully so, I ask friends and colleagues to dig a little deeper to say well done."
Donations are still being accepted for Marie Curie Cancer Care at www.justgiving.com/GTRadial.