Geneva Motor Show unveils 2015 poster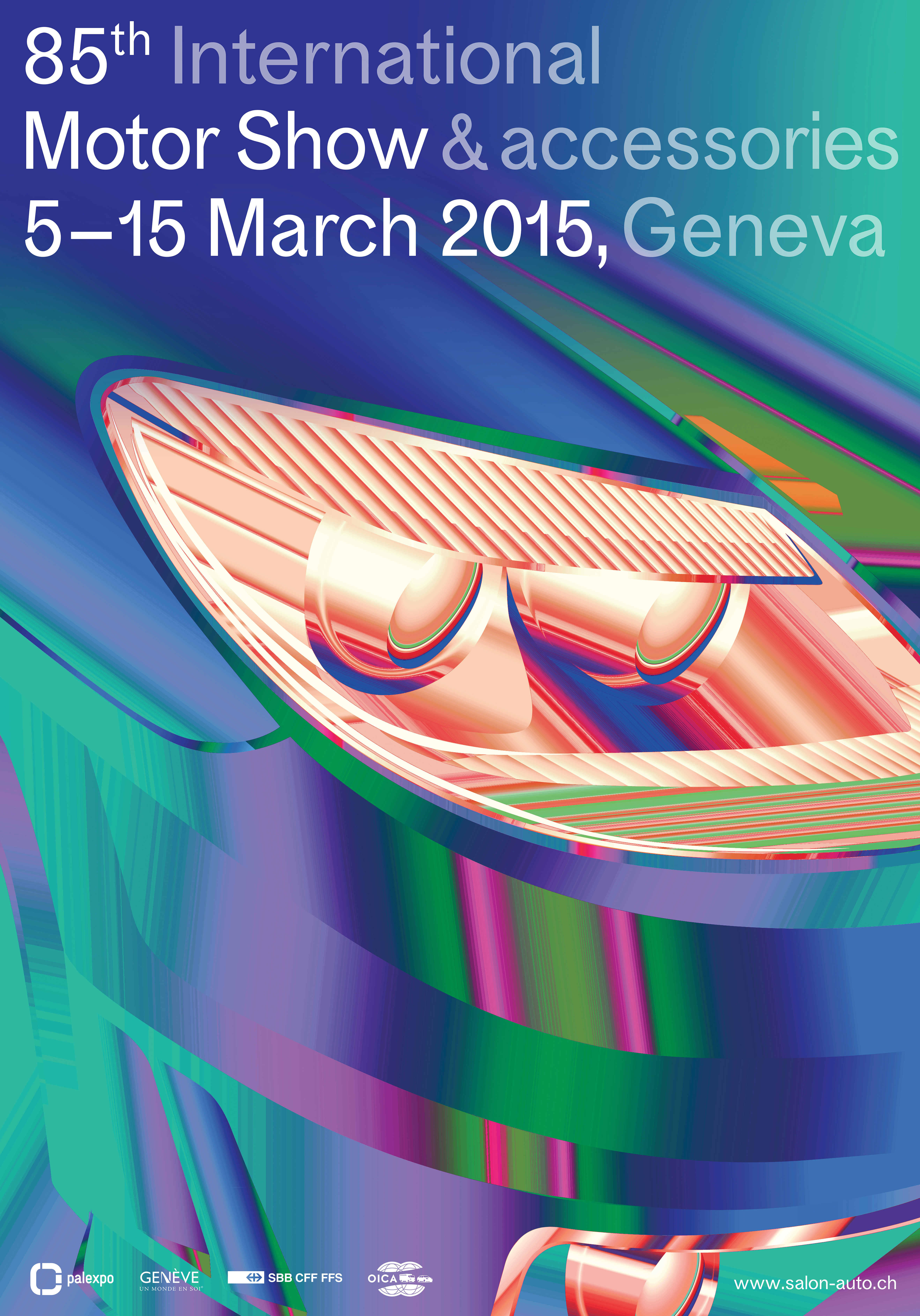 Palexpo has unveiled the latest Geneva International Motor Show poster ahead of the 2015 exhibition. According to the organisers the poster for the 85th edition of the show (which runs from 5-15 March 2015) was designed in a competition by visual communication students from Zurich University of the Arts (ZHdK), under the direction of Jonas Voegeli. The winners, Monika Regina Nef and Nico Bucci, drew inspiration from various car components. Their striking illustration of a headlight symbolises a future-oriented attitude.
Monika Regina Nef and Nico Bucci had the following to say about their design: "We chose to focus on individual components because these details are often what make a car unique and elegant. The colour scheme we used for the illustration can be interpreted in a number of ways, with the visual reference to an infrared camera highlighting the aerodynamic shape and performance of the components."
Jonas Voegeli, director of Visual Communication and lecturer on the BA and MA courses in editorial design at ZHdK, agreed to take up the challenge back in June and immediately integrated it into the course programme. He was very enthusiastic about the Motor Show management team's choice of poster: "Nef and Bucci successfully created a simple, effective design with a pared-back style. Its contemporary look is sure to attract young, modern visitors."
Around 20 students took part in the competition, working both individually and in teams. This is the second time that the Motor Show management team has asked a Swiss art school to design its poster.