Bridgestone tyre package offers an insight into the future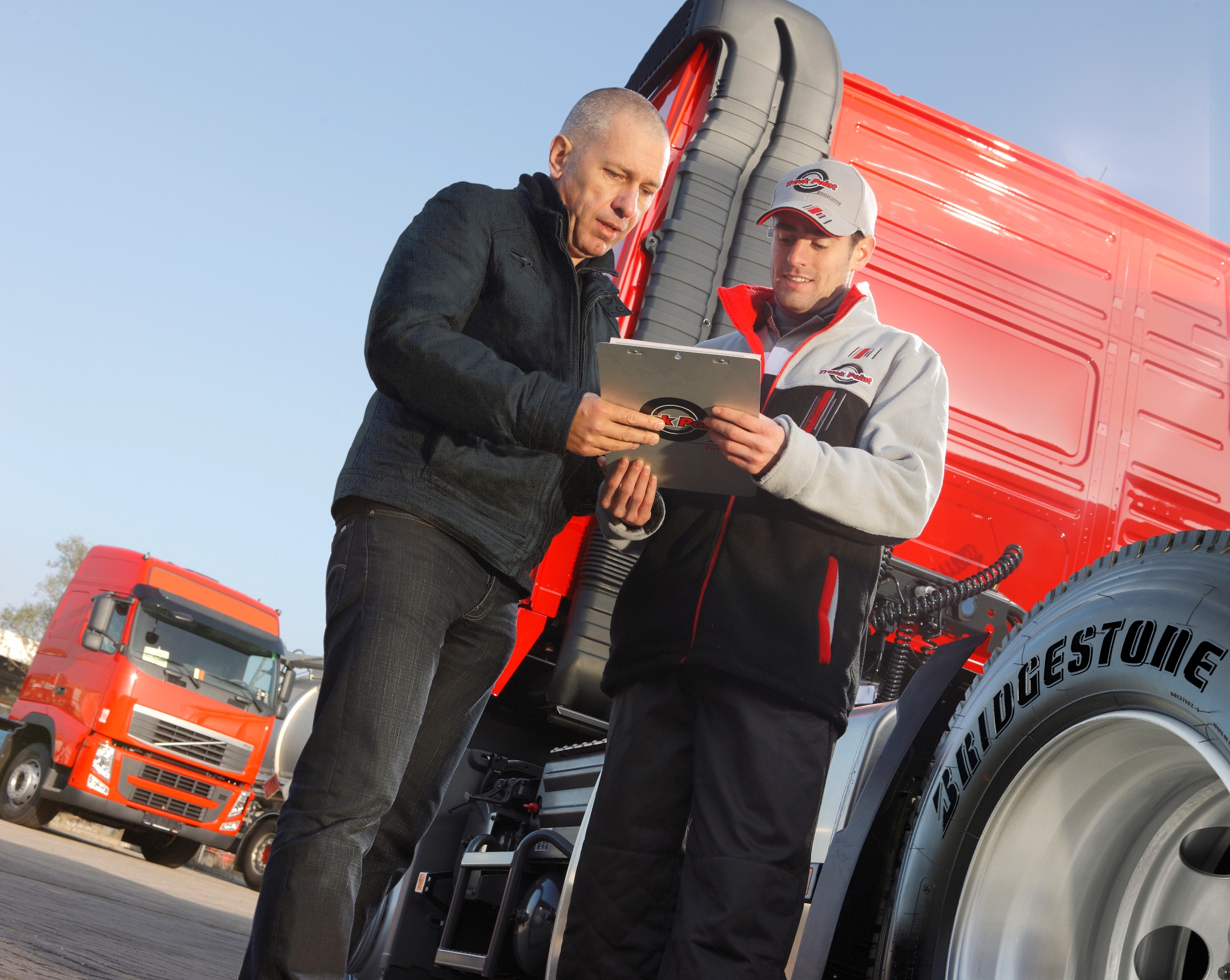 Why it is not just about selling more tyres
As the world's largest tyre manufacturer, Bridgestone can reflect on some notable changes and developments to its commercial vehicle offering over the years – many geared up with the aim of actually selling less tyres! The ad hoc days of simply replacing old with new – with little consultation with fleet operators in between – are long gone, with 'joined-up', strategic partnerships in place to maximise the life of each and every tyre fitted.
Bridgestone's Total Tyre Care package for commercial fleet operators underpins its long-term aim to offer more miles on the road per-tyre than its competitors. According to the company, this allows businesses to keep tight control over their tyre-related costs and is built around the following three components: Total Tyre Life – Premium new tyres and retreads; Total Tyre Services – Professional tyre maintenance and assistance throughout Europe; and Total Tyre Systems – Inspection tools, customised reports and innovative technologies.
Under this umbrella of tyre support, Bridgestone is aiming to work in new and innovative ways with fleets customers, involving dedicated Bridgestone specialists who liaise directly with 'Tyre Responsible People' within a fleet.
Information on the state of each tyre in each depot is then discussed and suitable next actions are agreed, with the aim of reducing volume, increasing performance. All of this is underpinned by a fleet training programme, which highlights best practice and specific points to take on board by companies.
The idea is that regular tyre maintenance meetings and the firm's digital reporting system then equates to less breakdown calls when drivers are out on the road, leading to better productivity and ultimately, more satisfied customers.
Bridgestone's fleet manager Ian Baker said: "Bridgestone has spent a great deal of time in developing a more consultative, partnership-based relationship with its fleet customers and this is where we can see the biggest change in commercial tyre support over the past 10 years. We expect this new way of working to underpin our offering in the future, with our Total Tyre Care package remaining as relevant tomorrow as it is today."