Trelleborg team scales highest UK peaks for charity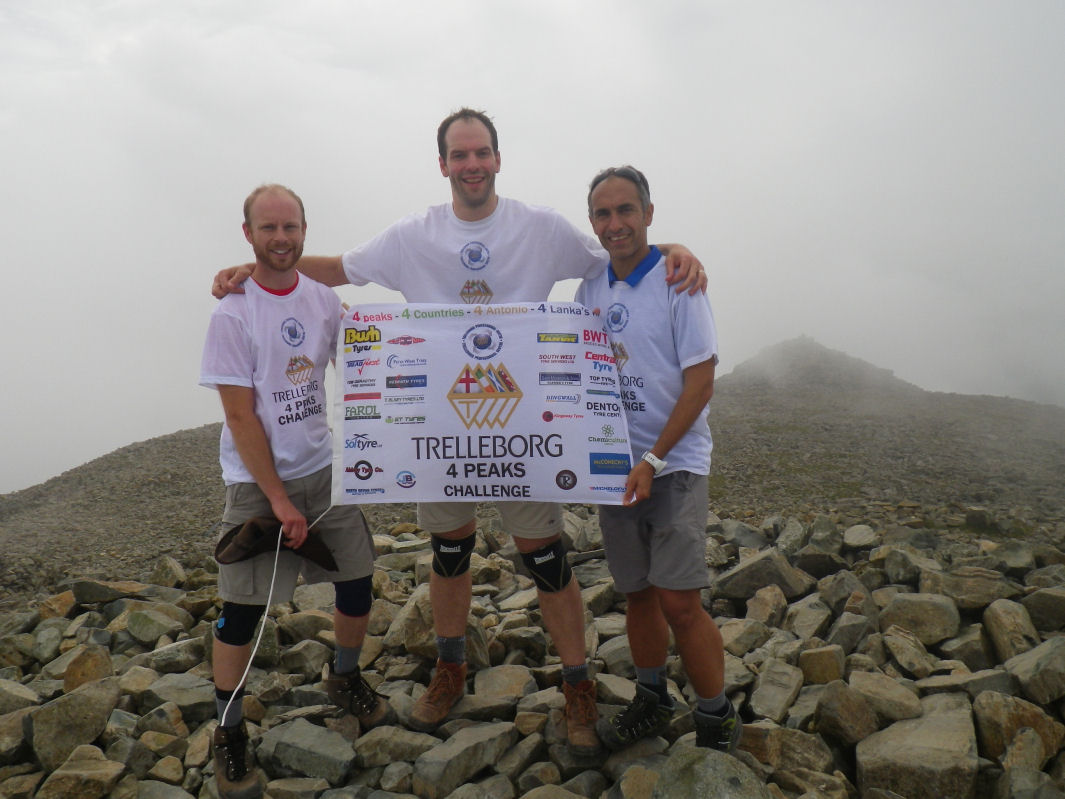 On 11 July 2014, a team from Trelleborg Wheel Systems undertook a challenge that few have completed – climbing the highest peak in each of the four countries of the United Kingdom in just 48 hours. They travelled with flags representing each of the 28 UK and Ireland Trelleborg Professional Centers (TPCs), a network of dealers that supply Trelleborg's complete agricultural tyre range. The expedition took the newly-launched TPC partners to each of the highest peaks, all in aid of the Trelleborg charity initiative, the Antonio Bianchi House.
"Completing the 'Four Peaks Challenge' was an incredible achievement, and I am so proud of the entire team who did so," commented Andrea Manenti, managing director UK & Ireland at Trelleborg Wheel Systems. "We were really put under huge pressure, especially as this is something none of us have done before. We are glad to have been able to finish the challenge and in such a quick time. We thought this was a great way to promote the new TPC network and, most importantly, to raise as much awareness and funding for the Antonio Bianchi House."
Antonio Bianchi House is located in Kelanyia, near Trelleborg's tyre manufacturing facility in Sri Lanka. Following the death of Antonio Bianchi, a Trelleborg Wheel Systems employee, his widow wished to support a children's project in his memory. A collaboration between Child Action Lanka and Trelleborg, the project aims to support under privileged children from local communities. Further information is available in a Trelleborg YouTube video.
The "Four Peaks Challenge" started in the Mourne Mountains at Slieve Donard, the highest peak in Northern Ireland at 2,789 feet/850 metres. The team then travelled to Ben Nevis in Scotland's Grampian Mountains, the highest peak in the British Isles at 4,409 feet/1,344 metres. The third peak was Scafell Pike in the Southern Fells range of England's Lake District at 3,209 feet/978 metres. The final peak of the challenge was Snowdon in Wales, at a height of 3,560 feet/1,085 metres. The total official time, including all travelling and climbing, was 34 hours and 1 minute.