Spilsby couple wins Firestone American motorsport adventure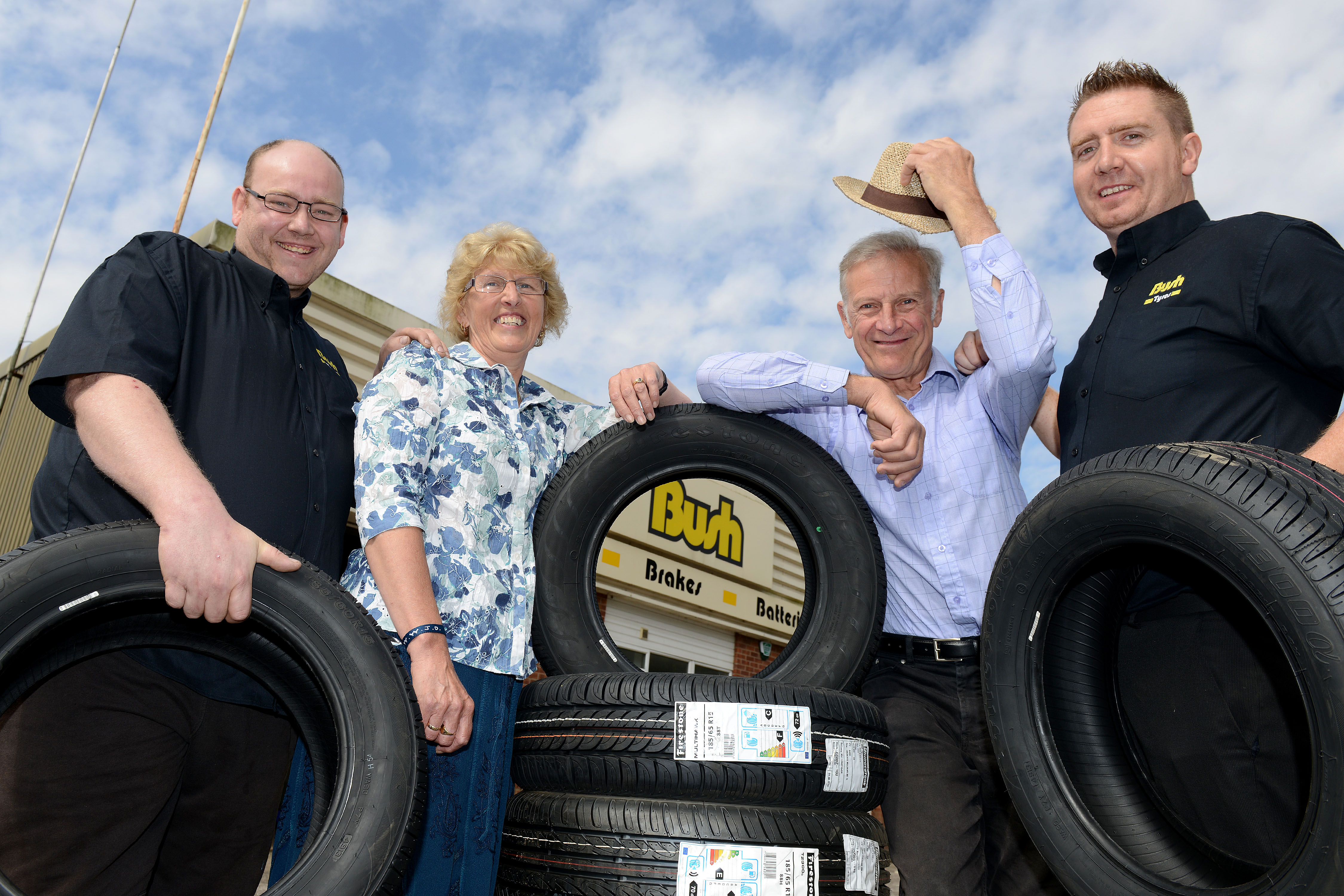 Bridgestone's mooted rejuvenation of its Firestone brand in Europe is partially focused on its motorsport heritage. One recent Firestone promotion will allow a couple from Toynton, near Spilsby, Lincolnshire, to experience the brand's US motorsport involvement at first hand, winning a £10,000 Indianapolis 500 motorsport holiday. The sales campaign ran in a number of garages around the country to coincide with the brand's efforts to reinvigorate itself and become a major force in the UK tyre market once more, Bridgestone stated.
Peter and Mary Mackinder bought a set of Firestones at their local Bush Tyres garage and entered the competition online with the encouragement of service manager Kevin Sands. 66 year-old Peter is a motorsport fanatic and has three classic cars of his own: "It really was a dream come true when Mary told me we'd won. I was in shock! I have never been on a plane before, so the whole experience will be something to treasure."
Mary added: "I almost didn't enter because I couldn't get my mobile phone to work, which I needed when entering. I was about to give up but Peter told me to try one more time and that was it. We never thought we'd end up winning the whole competition, which hundreds of people have entered across the UK.
"Peter's face just lit up when I told him. His eyes were wide and his smile was beaming. He absolutely adores motorcars and motorsport, so a trip to the IndyCar 500 is better than anything we could have wished for."
Bush Tyres Spilsby centre manager Ben Cahill said: "It is a great feeling to know that the winning motorists of this Firestone competition are an extremely nice couple and regular customers of ours.
"We have known Mr and Mrs Mackinder for a long time now and to hear their voices when we told them the news was priceless.
"We always strive on giving each motorist a memorable experience when they visit us and this is probably the most emphatic way of delivering our promise!"
Bridgestone's sales manager Sam Allatt said: "Our Firestone sales campaign has played a huge role in putting the brand back in people's minds, not to mention fast fit centres across the UK.
"It has been the backbone of a concerted marketing campaign and to see such happy winners has made our efforts worthwhile. We couldn't be happier for Peter and Mary, who can look forward to a holiday to remember in 2015."