New owner found for Pneu Expo, Le Pneumatique following insolvency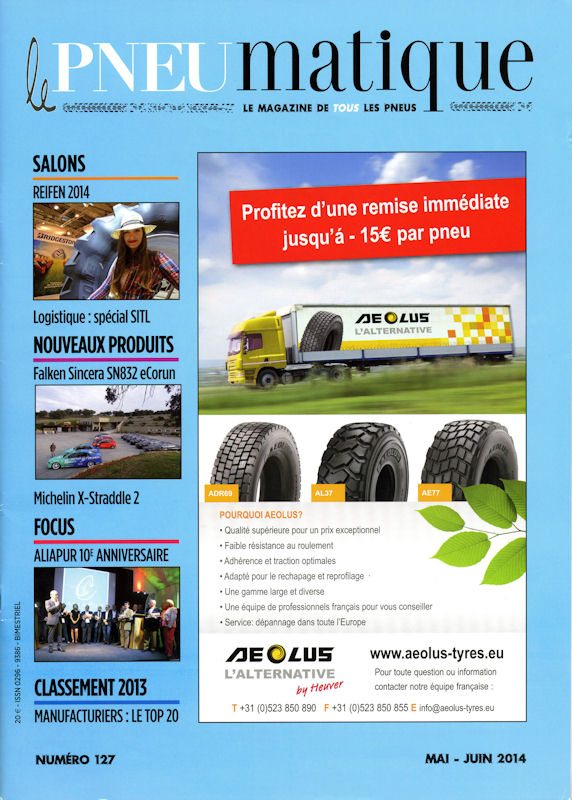 French tyre show "Pneu Expo" and the publishing house behind "Le Pneumatique" – currently France's only tyre trade magazine – are now in new hands. NewsCo Group, a trade publisher based in Boulogne-Billancourt, near Paris, is reported to have purchased Versailles-based company Éditions VB for an undisclosed sum. Éditions VB is said to have had a capital of €166,400.
Along with Le Pneumatique, NewsCo Group – led by company founder Marc Laufer – acquired the Le Pneumatique Annual, two further publications, the Autopresse.fr website and the Pneu Expo tyre show. Éditions VB was founded 25 years ago by Eric Bigourdan, but in late March it was ordered into compulsory administration and now has been sold as part of the insolvency process. Bigourdan remains project manager at Le Pneumatique; Jérôme Fondraz continues as chief editor.
An uncertain future awaits the Lyon-based Pneu Expo show. In March, only four weeks before its third edition, the exhibition was officially "postponed" due to insufficient registrations. NewsCo Group has no prior experience in running exhibitions, however the company reports in a statement that it is planning a French tyre conference for the second half of 2015.