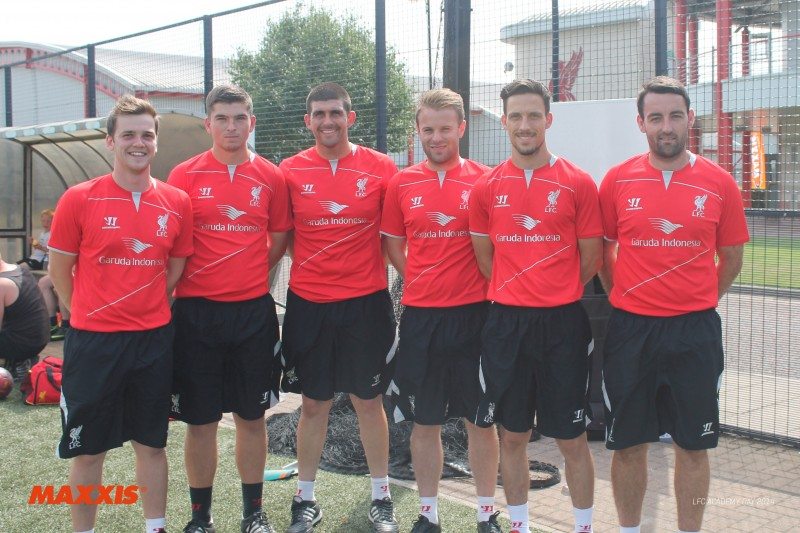 Maxxis is the official tyre partner of Liverpool FC
21 Maxxis dealers and their children attended an exclusive event held at the Liverpool FC Academy in July as part of the Maxxis reward programme. The manufacturer said the event was arranged to thank the Maxxis dealers that achieved agreed sales volumes between April and July. Maxxis is the official tyre partner of Liverpool FC.
Managing director Derek McMartin said: "Organising the special dealer day meant so much to everyone at Maxxis. It was a complete success and it was wonderful to see everyone having such a great time. The coaches at the football club did a fantastic job of getting everyone involved, and I think I can speak for everyone when I say that it was an experience that any boy or girl that loves the sport would give their right arm for. Our dealers play a crucial role in our success, so to not only be able to give them something in return but to let their children enjoy it with them, is brilliant."
The day consisted of a two hour training session with coaches at the LFC Academy, a behind the scenes tour at Anfield, dinner in the Boot Room Café, and the chance the explore the football club's history. The stadium tour allowed the kids to step into the shoes of world famous players, check out the players changing rooms, touch the famous Anfield sign and sit in the Kop. At the end of the day all guests received certificates for participating, and two received a prize for the top player and outstanding effort.
Category: UK News