GT Radial exhibiting 11 new truck and bus tyres at IAA Hannover 2014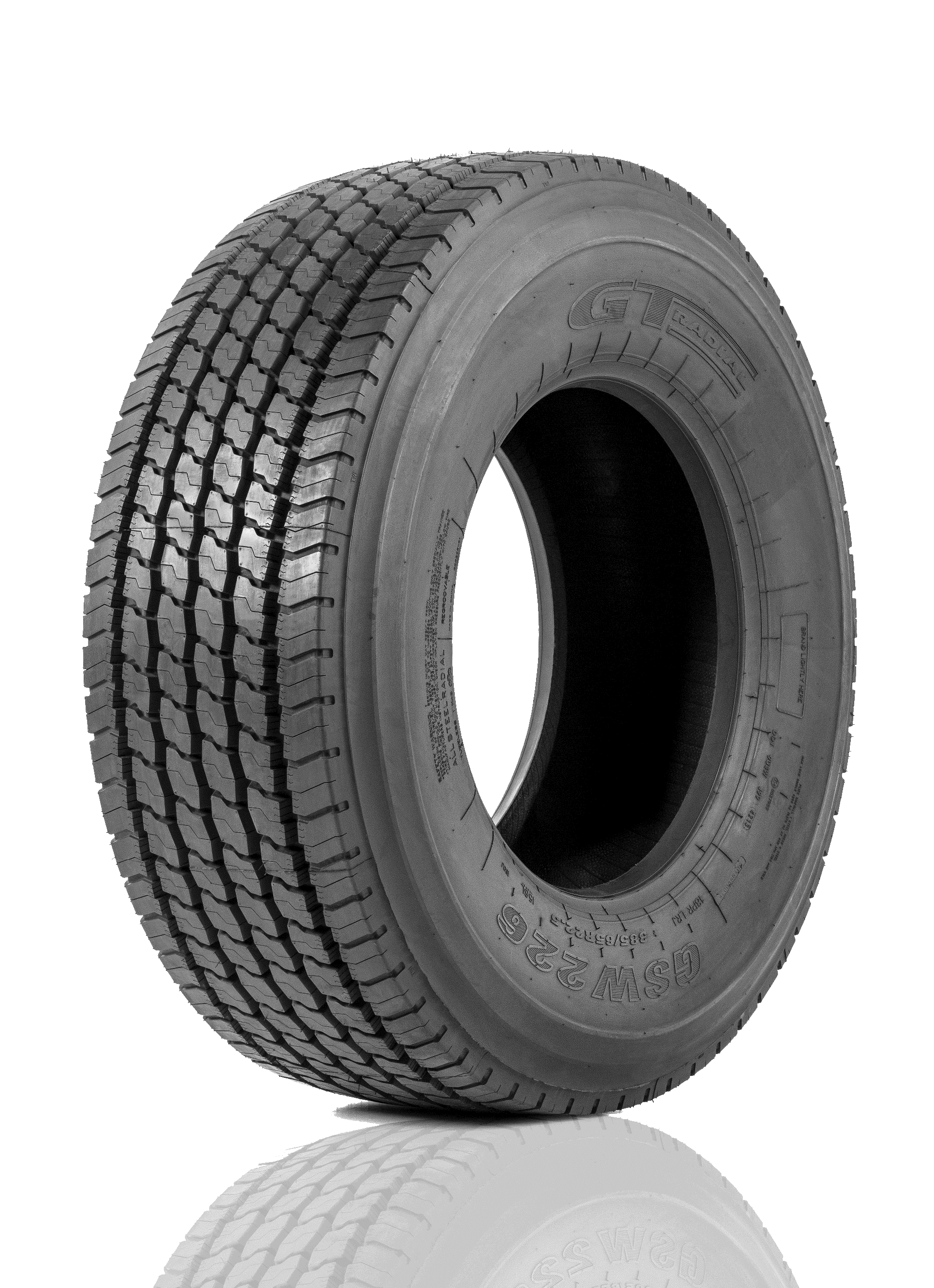 GT Radial will be displaying 18 tyres at IAA Hannover 2014, of which 11 make their show debut including the recently launched GSW226 winter steer axle and GTL925 low platform trailer pattern tyres.
The GSW226 is the brand's first specific 'winter' marked tyre, and carries the three peak mountain snow flake (3PMSF) symbol denoting all season capabilities and exceptional performance in severe winter conditions including snowy, icy and wet roads.
Designed with a wide shoulder groove to deliver optimum handling and stability and a new advanced compound for high mileage potential, the tyre is available immediately in size 385/65R22.5.
The GTL925 is a new generation long distance tyre for modern three-metre high mega trailer configurations. An extra wide seven rib low-profile casing and tread results in a very regular wear pattern with low rolling resistance and noise emissions. Wide shoulder ribs increase protection against tearing and impact damage. The tyre is available now in 435/50R19.5 with an index of 160J.
Also making their show debuts on Stand A33 in Hall 16 will be the new GSR225 Combi Road multi-usage, GAM831 non-directional, all-position mixed service, GAU861 all-position urban city-bus, GTL919 long-haul road trailer plus the GAR820 and GAR821 regional all-position tyres.
Peter Foulkes, marketing director Europe – Commercial Tires at Giti Tire, manufacturer of GT Radial, said: "With 29 patterns now creating the GT Radial portfolio, the stand will be split into road, combi road, mixed service and coach and bus to allow for a far more defined customer experience.
"IAA Hannover is a hugely important show for us, it cements our market position, tyre range and value-added propositions not only in Germany but across the whole of Europe. Regular visitors to the stand will be extremely impressed to see the significant development of the brand."
All new heavy truck and bus products are the result of the company's testing and evaluation programme, with more than 1,000 tyres on field test across Europe at anytime. According to the company, the casings of each are designed for retreading using both cold and hot processes.