Dunlop seeking Oschersleben repeat In 2014 EWC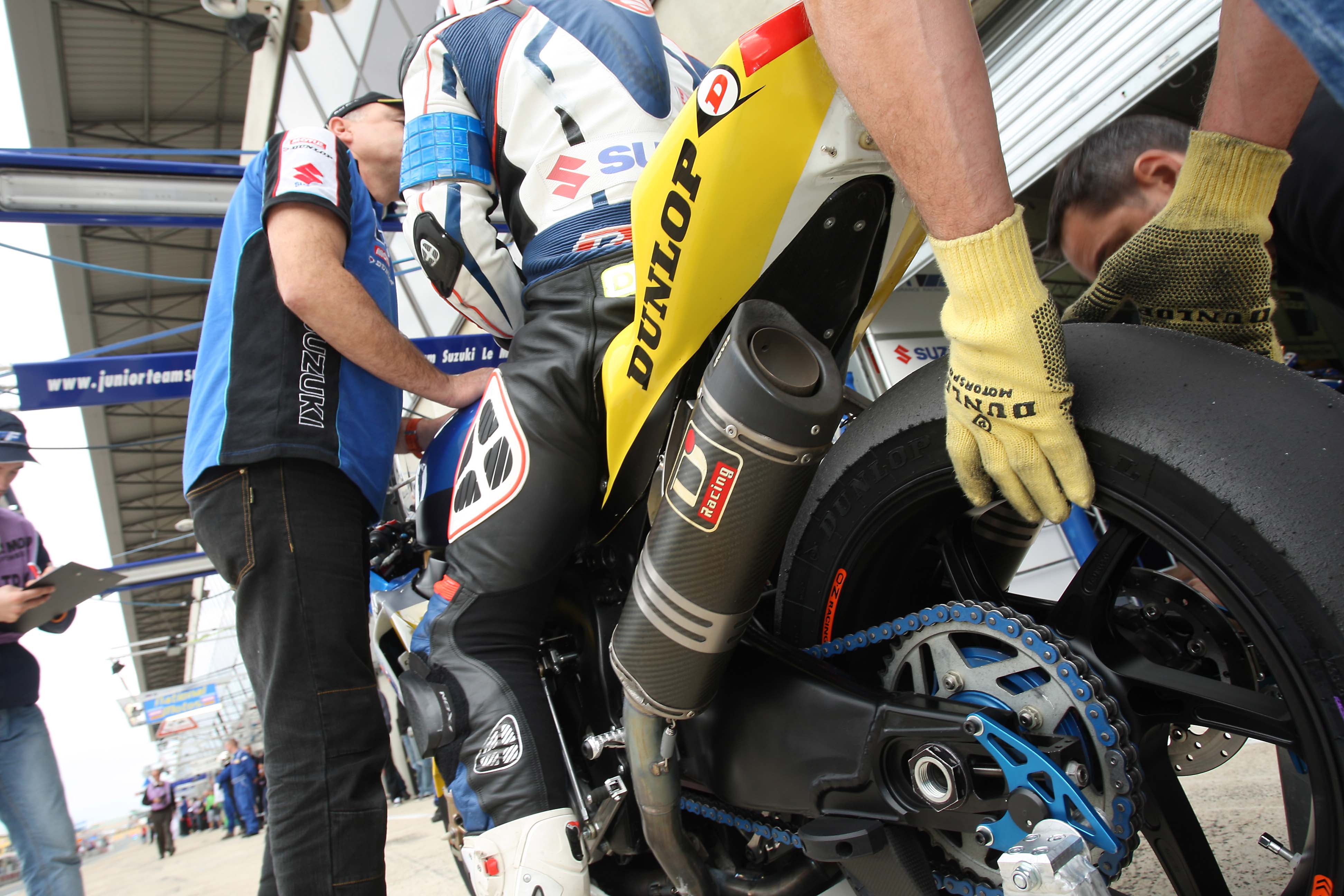 Dunlop says it is optimistic for its teams' chances in the third round of the FIM Endurance World Championship (EWC), and the manufacturer has good reason for this sunny outlook. In the 2013 meeting at Oschersleben Dunlop experienced success in both EWC and Superstock classes. The Suzuki Endurance Racing Team converted pole into victory, while the works Honda squad also showed great pace with a recovery from a fuel issue and R2CL set the second fastest lap of the race.
The tyre restriction regulations brought in for 2014 have not yet been implemented as both races so far contained periods of rain. Should the Oschersleben track stay dry on Saturday 23 August, only 15 tyres will be available for the eight hours per bike. Even if a bike can complete relays on 60 minutes, at least one tyre will need to be double stinted. Dunlop's development work over previous seasons has focused on tyre life and the now-necessary double stinting capability is available with improved performance.
Immediately after the race, the Dunlop crew and the teams head to Le Mans for the official two day test where Dunlop and its teams will continue to work on race performance testing.
Peter Chapman, Dunlop EWC race coordinator, said: "Our goal is to do just what we did last year and win both classes. We went off into the distance on pace and our tyres have improved another step since then so our teams have the best possible chance of taking both wins and filling both podiums. It would be good to see a dry race so we can get a feel for performance on restricted tyres before the Le Mans 24 Hours."