DMACK Fiesta competition switches to asphalt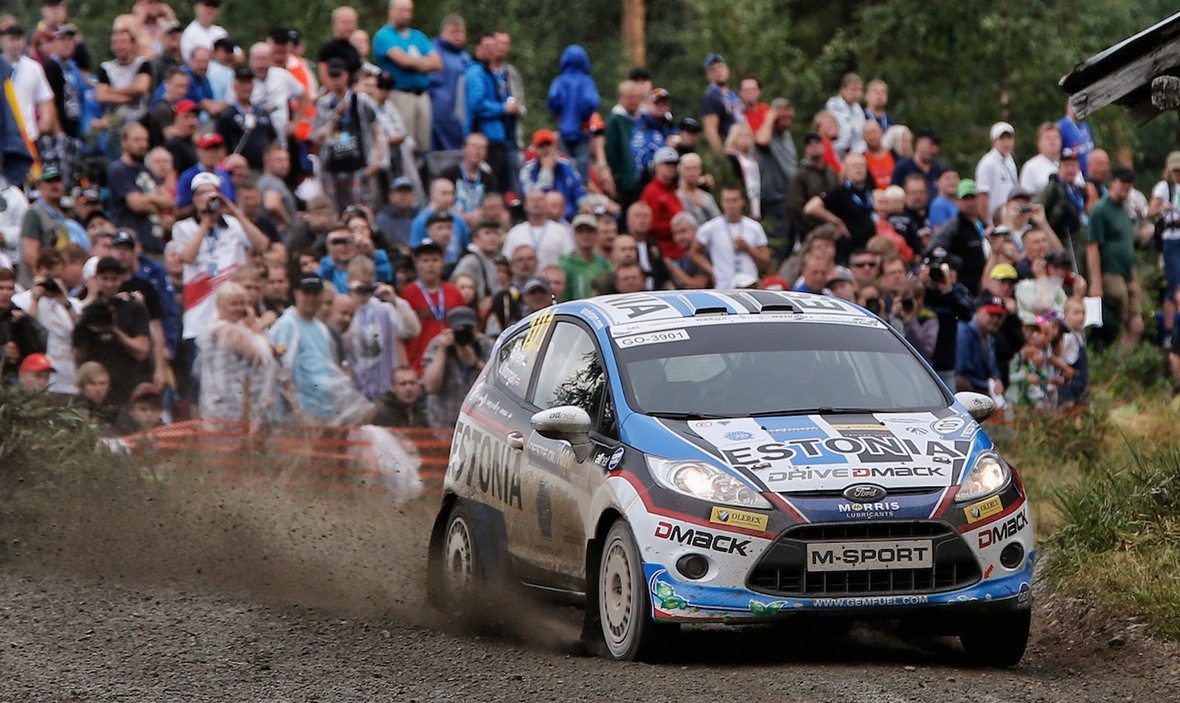 The Drive DMACK Fiesta Trophy switches surfaces for the only all-asphalt round at Rallye Deutschland. Round four of the trophy is expected to be the source of some surprises, as the asphalt specialists in the field pick up their pace in the chase for a full season in the 2015 FIA WRC 2 Championship. Sander Pärn leads the championship having excelled on gravel to win all of the first three rounds, but tarmac drivers such as Frenchman Quentin Gilbert, Spaniard Yeray Lemes and Belgium's Ghislain de Mevius now have a good opportunity to claw back his advantage, since Pärn has only contested four events on the surface.
Lemes is third in the title race and a strong showing from either him or second-placed Brit Tom Cave could see them catapult up the championship table and set up a final-round showdown for the title. Cave has been closest to Pärn all season but broken suspension last time out at Rally Finland saw him slip down the order.
Gilbert and Cave have signalled their intentions to take the fight to the Estonian as the championship title goes down to the wire. Pärn, who contested Rallye Wartburg last weekend, has a lead of 37 points over Cave and there are a maximum of 43 points on offer in Germany.
Finland's Max Vatanen leads the Rookie runners but he's not got much experience on asphalt. Dmack predicts that he and the other Deutschland debutants, Szymon Kornicki, Nil Solans and Nicolas Amiouni are likely to find the event quite a challenge next weekend. Canadian Leo Urlichich lines-up next week with his fourth co-driver in four events after failing to start Rally Finland when Darren Garrod sustained a back injury in testing. British navigator Michael Gilbey will guide Urlichlich in Germany.
Both José Suárez and Marius Aasen won't take the start next week – the pair deciding to withdraw from the trophy. The 10 remaining registered runners will be joined by a record seven additional Shoot-Out entries competing in their own cars on Dmack tyres with the hope of winning a place in the final to claim a one-off R5 drive.
Dick Cormack, Dmack managing director, said: "The switch to asphalt will be interesting and I'm expecting it to potentially open up the championship race a little. The weather conditions in Germany are also unknown so we've given crews a choice of two tyre compounds for the first time this season. I'm looking forward to seeing how drivers cope with this tough event and if anyone can close the gap to Sander Pärn."
Malcolm Wilson OBE, M-Sport managing director, said: "Following a series of gravel rallies, the competitors now turn their attention to asphalt and a chance for some new drivers to showcase their skills. Sander Pärn has had a perfect start to the season, but we'll now see what the Tarmac specialists are capable of. The German stages are extremely technical and the crews are going to have to master a blend of speed and adaptability to succeed. They will also have two tyre options available, so it will be interesting to see how well they can manage their selection. Needless to say that another exciting battle awaits and I'm looking forward to seeing how each crew adapts to this notoriously difficult event."