Winter sizes join Pirelli's Carrier van tyre line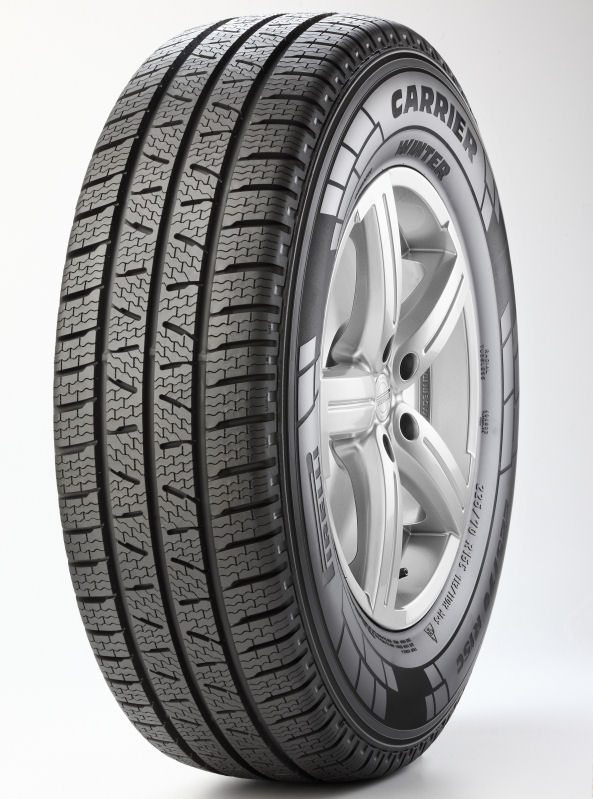 In spring 2014, Pirelli introduced the Carrier, a van tyre range it hopes will deliver it market leadership in the LCV tyre segment. The company has now expanded the Carrier portfolio with the addition of a cold-weather version, the Carrier Winter. Pirelli says the new tyre offers safety in winter conditions, good mileage and improved performance in the wet.
The Carrier Winter is produced using a high silica compound and, together with an optimised tread design, is said to give the tyre 30 per cent greater durability than its predecessor. Further stated characteristics include a greater evenness of wear and ten per cent lower rolling resistance compared to the prior model.
The key features of the Carrier Winter tread pattern are three wide circumferential grooves and a more open shoulder area. Pirelli says these design features improve driving safety on wet roads; the manufacturer claims ten per cent more resistance to aquaplaning and a five per cent shorter stopping distance in the wet.
Starting in the 2014/15 season, the Carrier Winter will be introduced in Europe and Turkey in 22 sizes for 14 to 16-inch rim diameters.