Stamford Tyres, Sport Wheels display new product lines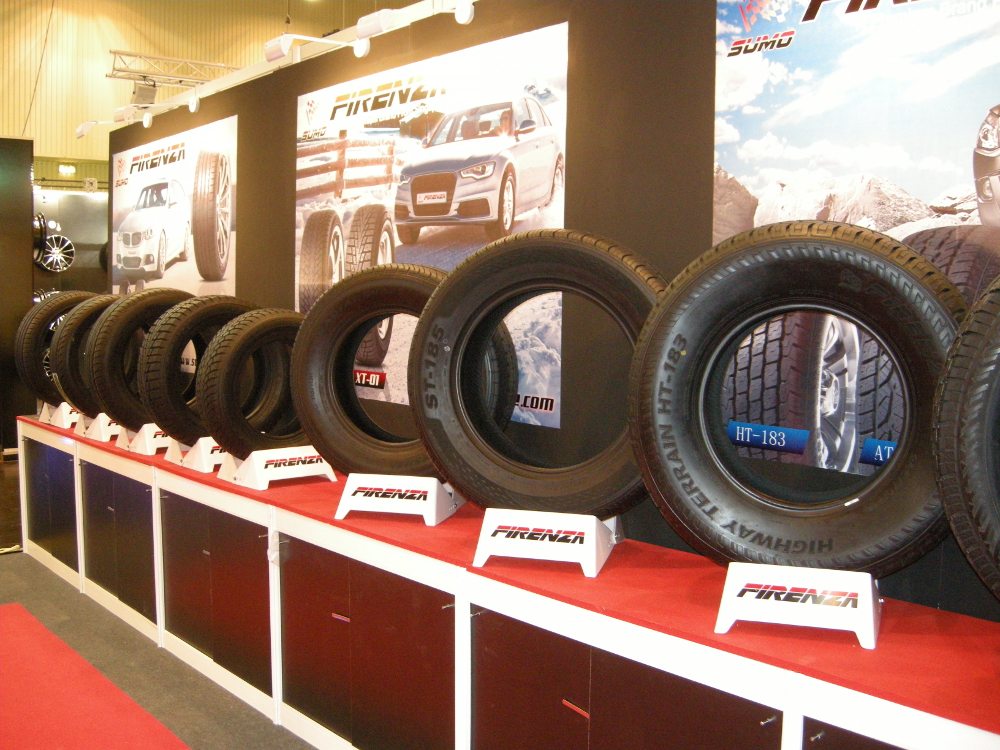 Singapore's Stamford Tyres introduced a new range of 4×4/SUV tyres, while its associated Stamford Sport Wheels company emphasised the availability of new colours in its wheel range. Stamford also announced the arrival of new truck tyre sizes in its 17.5" and 19.5" ranges towards the end of this year. Another key product for Stamford Tyres was the introduction of its Nu Ice winter range. Larry Lee, Stamford's vice president – international distribution said plans are in progress to add new sizes for the 2015 winter season.
Significantly, Stamford has strategically assigned the manufacture of certain lines to its Thailand factory, Lee said: "All our ST07 PCR tyres along with some of the SV053 LTR range are now manufactured in Thailand, and in due course the full range of LTR tyres may be produced in Thailand."
Stamford Sport Wheels introduced several new wheel designs for Europe, including the E109 summer and winter rim.  New colours were the key focus for SSW, which added Violet Grey and Metallic Blue to existing wheel designs. SSW also stated its intention to launch a series of 'two-tone' colour options.
Colin Choo, general manager for SSW says: "Our main objective at the show apart from new designs and colours has been to further enhance our corporate branding, which will also include introducing larger wheel sizes in the future and two new models for our luxury, high end range Soleil – the LXN-1 and LXT-1 which are specifically targeted for the prestige and sports performance markets including Luxury SUV models."