Michelin boosts profits in first-half 2014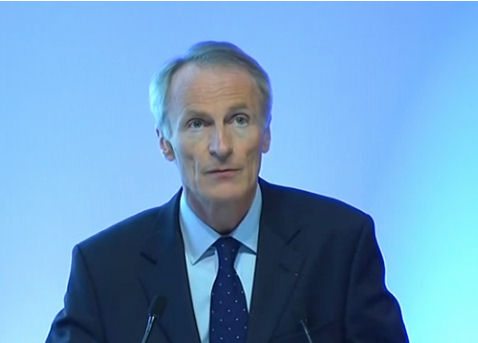 An absence of the high restructuring costs of a year ago and low raw material prices have helped increase Michelin's net first-half 2014 income by 23.1 per cent despite a 4.8 per cent decrease in net sales.
Although overall global market volumes were 1.9 per cent higher year-on-year, a combination of price-mix, negative currency effect and a change in scope of consolidation pushed net sales down to €9,673 million in the first half of this year.
Operating income rose 0.5 per cent to €1,159 million, a performance Michelin Group CEO Jean-Dominique Senard described today as "robust". He also noted that when excluding the impact of foreign exchange, operating income is up 16 per cent, an amount that "demonstrates the robustness of the company and the transformation which is being done these days." At 12 per cent of net sales, operating performance is "in line with objective," Senard added.
Net income rose 23.1 per cent to €624 million, a growth Senard said is "also linked to the fact that we have less restructuring costs provided for this half than we had in the first half of last year." Earnings per share of €3.34 are up 21 per cent year-on-year.
Global market growth was driven by mature markets and China during the first half of 2014. Summarising the half-year performance, Michelin CFO Marc Henry reported that consumer tyre OEM segment growth amounted to three per cent in North America and six per cent in Europe, while the seven per cent growth seen in Asia was propelled by ten per cent growth in China. A similar trend was seen in replacement markets, with North America and Europe recording six and four per cent growth respectively, and Asia's six per cent growth driven by eight per cent growth in China. "The other new markets, and particularly in the second quarter, have been disappointing, with a lack of dynamism or flowing down of growth," commented Henry.
The CFO described global truck tyre markets as displaying the same kind of behaviour as consumer tyre, but "more pronounced". Growth in North America was very good and in line with the economy there, with the OE segment up ten per cent year-on-year and the replacement business up nine per cent. "Truck will be certainly in the following months pulled by the North American market." Europe's replacement market was up six per cent, while the original equipment segment was seven per cent lower. "This negative performance in OE is linked to the Euro 6 change of norm, which pulled sales ahead in the last quarter of 2013 and the first quarter of this year," shared Henry. In new markets, China recorded good performance in the first quarter of 2014 but slowed in the second, while the other markets showed a negative trend.
Destocking within mining companies continued in the first half of the year and this impacted Michelin's earthmover tyre business, however Henry sees a positive trend: "Big mining companies, mainly BHP, have reported an increase of extraction capacities. Volumes are up nine per cent, and they are consuming tyres at this rate and decreasing inventories." Agricultural markets have been "flat", even though demand exists for highly technical tyres.
All in all, Marc Henry described Michelin's first-half performance as "solid".
Further information about Michelin can be found here.