Mercedes-Benz approves Yokohama as OE for GLA-Class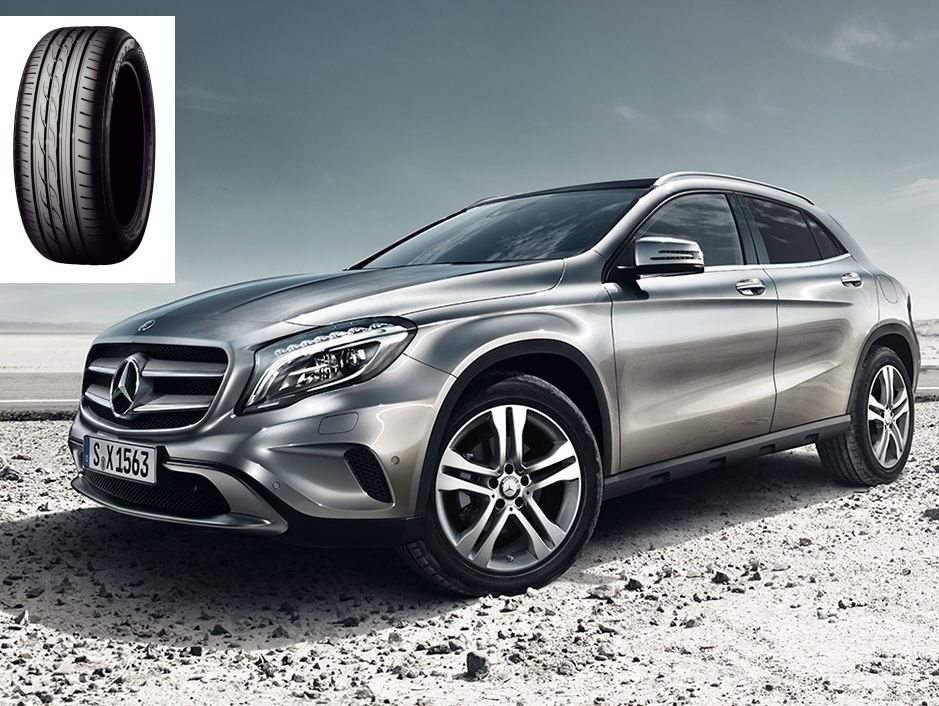 Yokohama Rubber reports that it will supply original equipment tyres for the Mercedes-Benz GLA-Class in certain markets. The compact SUV will come equipped with either a standard or run-flat version of its C.drive2; both are size 235/50R18 97V tyres. The standard tyre will have the letters 'MO' printed on the sidewall while the run-flat version has the original equipment designation 'MOE'.
This latest approval adds to a long list of original equipment homologations for Mercedes-Benz. Yokohama says its tyres have also been designated as original equipment on the S-Class, G-Class, G 63 AMG, G 65 AMG, CL 63 AMG, ML 63 AMG, E-Class Coupe, C-Class, C 63 AMG, CLS-Class, SL-Class, SLK-Class, B-Class, and the A-Class.