Dunlop Motorsport adds 1st temperature-controlled trailers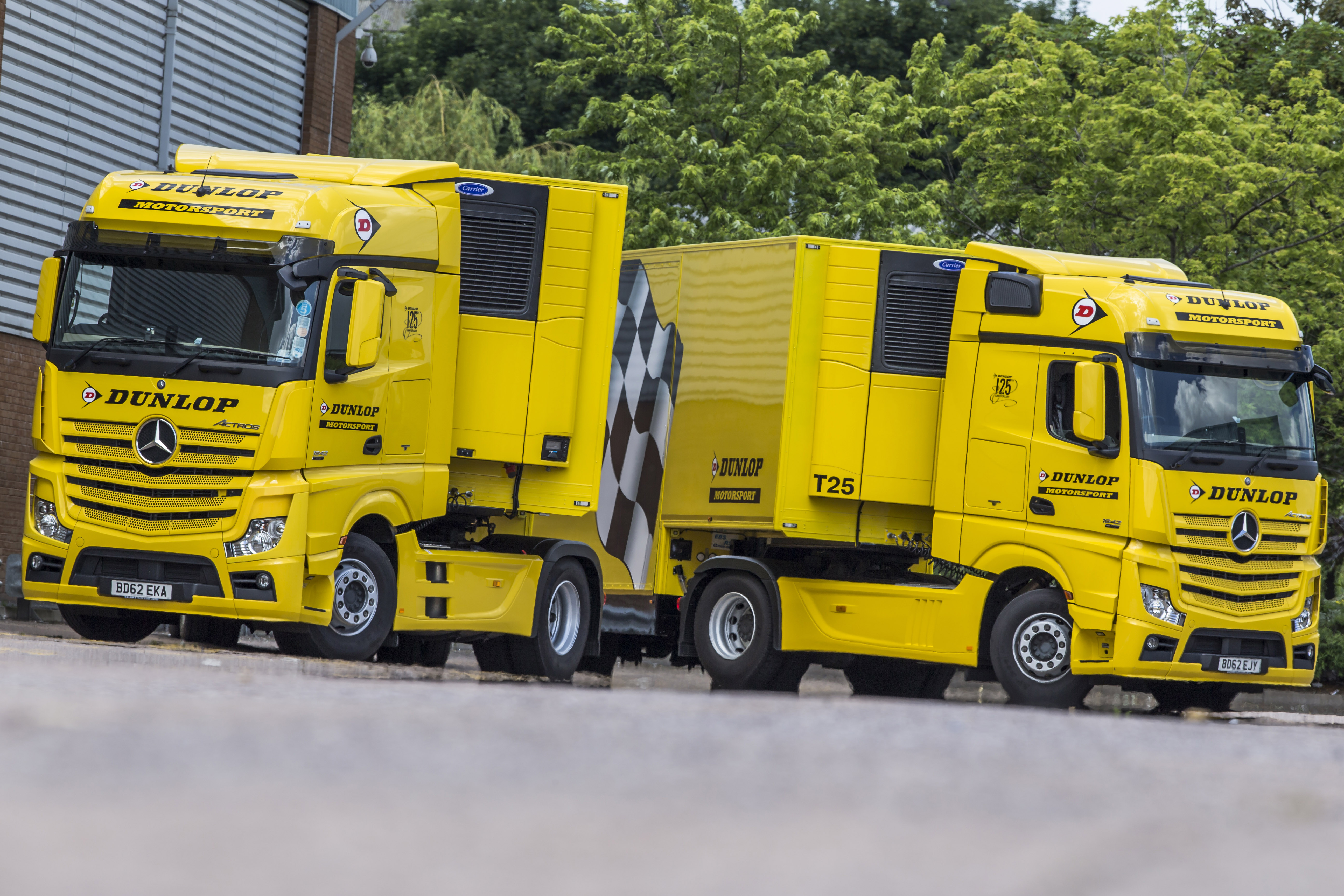 Dunlop Motorsport has added its first temperature-controlled trailers fitted with Carrier Transicold Vector 1550 units to its fleet to preserve the integrity of its racing tyres whilst in transit. Carrier Transicold, which operates in the UK as Carrier Transicold UK, helps improve global transport and shipping temperature control with a complete line of equipment for refrigerated trucks, trailers and containers.
Dunlop Motorsport services more than 300 global racing events worldwide each year. The two new trailers from Birmingham-based M6 Motor Bodies will ensure its tyres are kept at a constant temperature, regardless of where they are being transported.
"We tasked M6 Motor Bodies with creating a very specialised trailer that would keep our tyres in the best possible condition," said Tony Duffy, motorsport transport manager, Dunlop Motorsport. "By teaming with Carrier Transicold, M6 Motor Bodies has produced trailers that are exactly as we wanted, and we will put them to good use at events around the world."
The new trailers feature an innovative design that allows them to expand their width when parked. They are also fitted with special tyre racks to allow safe storage of tyres while on the move and on location.
"The new trailers are the first of their type to enter Dunlop's fleet, and we are looking forward to the positive impact the trailers will have," said Chris Luckman, general manager, M6 Motor Bodies.
"We've fitted Carrier Transicold units in the past, so we know firsthand how well the technology performs. Plus, Carrier's after-care service is fantastic."
Carrier Transicold's Vector 1550 units allow for precise temperature control of +/- 0.8 degrees Celsius, and they heat or cool the load space, ensuring the set point is maintained in cold or hot climates.
At approximately 740 kilograms, the Vector 1550 unit is one of the lightest refrigeration units on the market and will help Dunlop Motorsport optimise its payload capacity, whilst still offering all of the benefits associated with a temperature-controlled load space.