Big Foot kits for Honda ATVs now available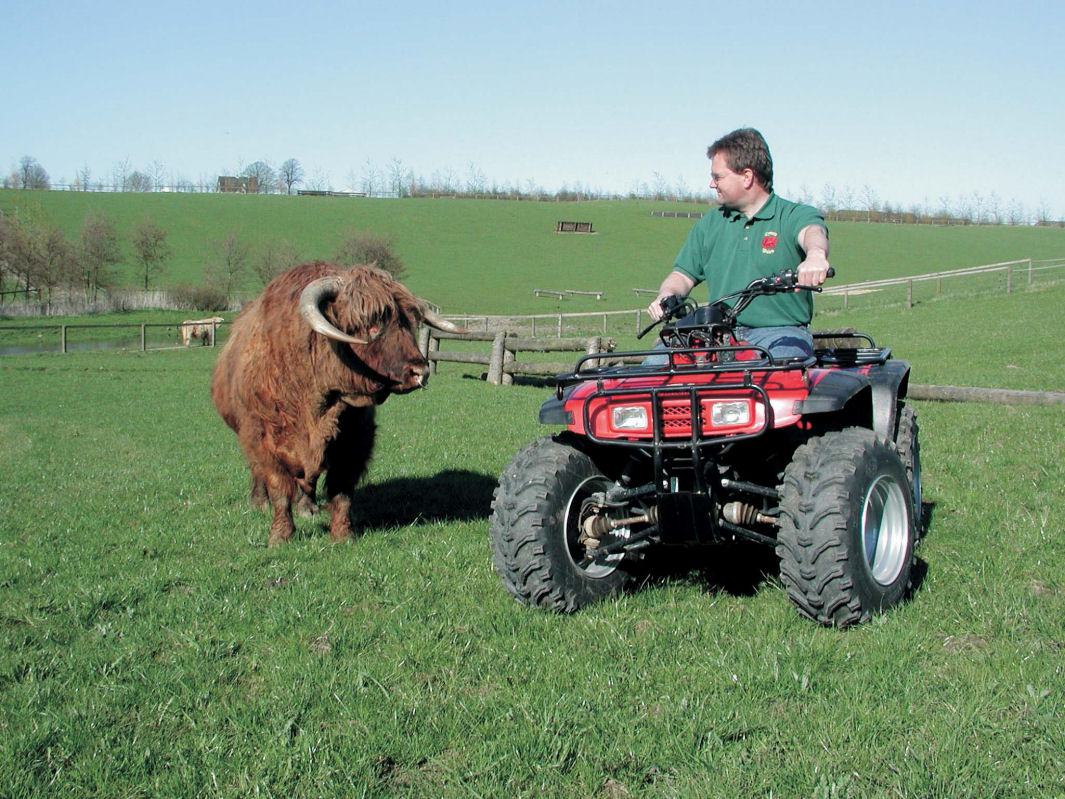 Starco has introduced a wheel kit for Honda ATV users that require enhanced performance and endurance from their vehicles. The Big Foot, designed at the request of Honda in Sweden, is a fully-compliant kit comprising of four wheels and tyres. The combination was selected and tested for Honda and pairs steel wheels manufactured at Starco's own factory in Beli Manastir, Croatia with Kenda Bear Claw tyres. The Honda kit is similar to wheel kits already available for other ATV brands under the Starco Big Foot name.
According to the manufacturer, the steel rims used are designed for greater strength and endurance compared to a stock steel rim, with a thicker mounting flange, a reinforced design, valve-protection and of course, the ubiquitous Starco e-coat finish that ensures a corrosion-free look even after years of wear and tear in harsh terrain conditions. The wheel in the Honda Big Foot kit is designed for 10-inch wide front tyres and 12-inch wide rear tyres up to a 27-inch diameter. Stock wheel-assemblies typically only have an 8-inch width and 25-inch diameter. Other dimensions and styles, including alloy wheels, are available via the Starco online shop.
The Bear Claw is described as a tyre that lives up to its name, giving excellent traction and grip in even the most arduous terrain. The increased 27-inch diameter allows the Honda engine to transmit greater power and purchase, even under heavy loading, without compromising stability, steering capability and safety.
Once a leisure spin-off from the motorcycle market for use in rural areas, the ATV has long-since proven its worth as a valuable workhorse for demanding users in many working environments. The Big Foot kit from Starco aims to enable the professional user to leverage the maximum performance, rugged endurance and value from an investment in a quality ATV.