Sand, samba and sport – Continental catches World Cup fever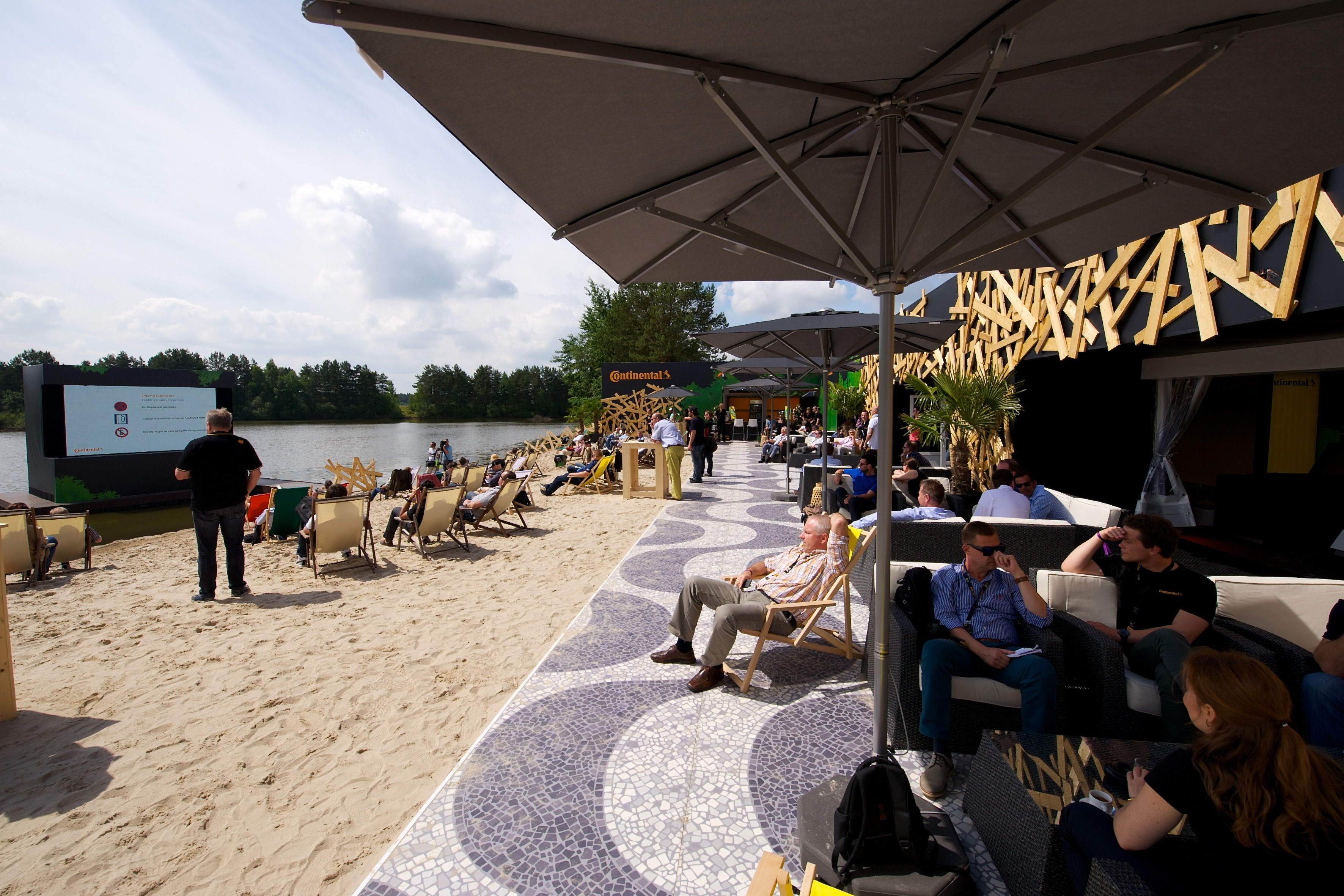 What do you do if you're a World Cup sponsor and it isn't feasible to fly all your customers over to Brazil? You can always bring Brazil to your customers. This is the approach Continental has taken, and over a three-week period the tyre and automotive systems manufacturer is inviting dealers and other guests to its own slice of South American paradise, some 30 miles north of the German city of Hannover.
The bank of a small lake within the Contidrom test facility has been transformed into a beachside venue. Beach chairs are dotted across a golden sandy shore that is partially rimmed by a replica of Rio de Janeiro's famed Copacabana 'Portuguese pavement' sidewalk. At mealtimes, guests are served a variety of Brazilian-themed foods, including ample portions of churrasco and regional drinks. And in case anyone forgets the reason for Continental's Brazil fixation, the beach is also a public viewing area; pride of place on the 'waterfront' goes to a giant television screen where guests can catch the latest World Cup action.
But it is not all play at the 'ContiCabana'; Continental is using the opportunity to help its dealers and business associates get to know the company better. In addition to eating well and watching football, guests have the chance to visit Continental's unique Automated Indoor Braking Analyzer and experience some of the Contidrom's test tracks. Continental is also introducing its new tyre for hybrid vehicles, the Conti.eContact, during the ContiCabana event. Other, less-known Continental activities, including its supply of rubber compounds for use in Adidas running and trekking shoes, are also gaining a deserved mention.
ContiCabana got underway on 12 June and Continental intends to maintain its patch of Brazil for the entire duration of the World Cup.