Mould cure retreading ever-more important for OBO Tyres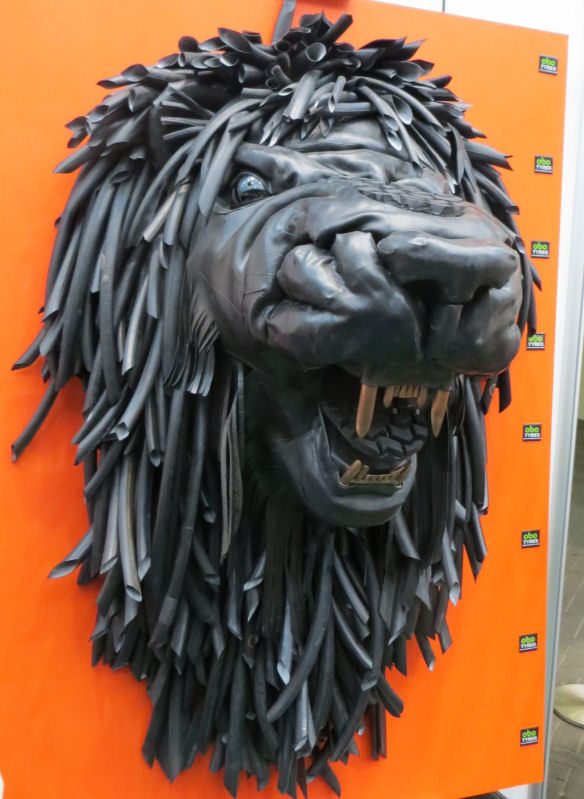 The stated goal of OBO Tyres is to supply customers with tread that meets their needs. The Dutch retreader specialises in the off-road segment and offers tyre repair, pre-cure retreading and, increasingly, mould cure retreading. General manager Ursula Abels told Tyres & Accessories during Reifen 2014 that the mould cure retreading operation has become OBO's most significant business.
"We acquired our first curing presses in late 2012 and today have 17 presses," shares Abels. "Mould cure retreading is a more popular option for our customers than pre-cure these days and now accounts for 60 per cent of our business." Pre-cure retreading accounts for 35 per cent of OBO Tyre's turnover, and tyre repair the remaining five per cent.
The company employs 50 people at its main site in Hardenberg, The Netherlands, and a further ten in the German city of Leipzig, where some pre-cure retreading and tyre repairs are carried out. OBO's annual capacity for both forms of retreading in Hardenberg is 16,000 pieces. According to Abels, there are several reasons why the mould cure process has become the most popular with OBO's customers. "They can buy their own moulds and leave them with us, and we produce retreads with their own brand name on the sidewall," she explains. "And we also have our own moulds for popular sizes." OBO sells its mould cure retreads under the 'OBO Tyres' brand name. OBO supplies tyres to wholesalers and retailers, and also retreads customer own casings through resellers.
Today almost all of the Dutch company's business is in the retreading segment, however this wasn't always the case. Abels shares that OBO (Overijsselse Banden Onderneming) Banden was initially formed in 1959 as a bus company's service arm, and later began retreading the fleet's own tyres. OBO was originally located in Beerzerveld, The Netherlands, and in the early 2000s the owner of the site where OBO operated, Herman Hutten, purchased his tenant. Hutten eventually sold the service part of OBO's business and specialised in retreading, moving the operation to Hardenberg in 2006. Today OBO Tyres is part of the Hutten Group of companies, and since 2011 the company has been led by a new management team. Abels comments that the oldest member of this team is just 38.
Unusually for a retreader, OBO Tyres does not produce retreaded truck tyres. Indeed, any truck tyre casings the company retreads are intended for off-road use only and are restricted to a maximum operating speed of 80km/h. Ursula Abels says EM tyres have become a large part of OBO's business, however the company also retreads industrial, agricultural and lawn tyres.
As would be expected, OBO's main markets are those closest to home; Abels says sales are particularly good in Belgium, and other main markets are France, Germany and The Netherlands. OBO hopes to grow in both these and other markets in future. "We want to penetrate the German market," states Abels. "This is the main target for 2014, but we also want to stretch further out in Europe." Aiding OBO Tyres' planned growth are recently-appointed international account managers Arno Blommerde, who has worked for several well-known tyre makers and wholesalers, and ex-Rösler sales manager Alfred van Dijk.
Rather than simply present samples of its products at Reifen 2014, OBO opted to take a more creative approach. The company's stand featured the work of Dutch artist Randy van Lingen, whose portfolio includes a number of works created using tyre rubber. Van Lingen's work proved a talking point for stand visitors and was widely admired.