Kumho UK launches direct sales team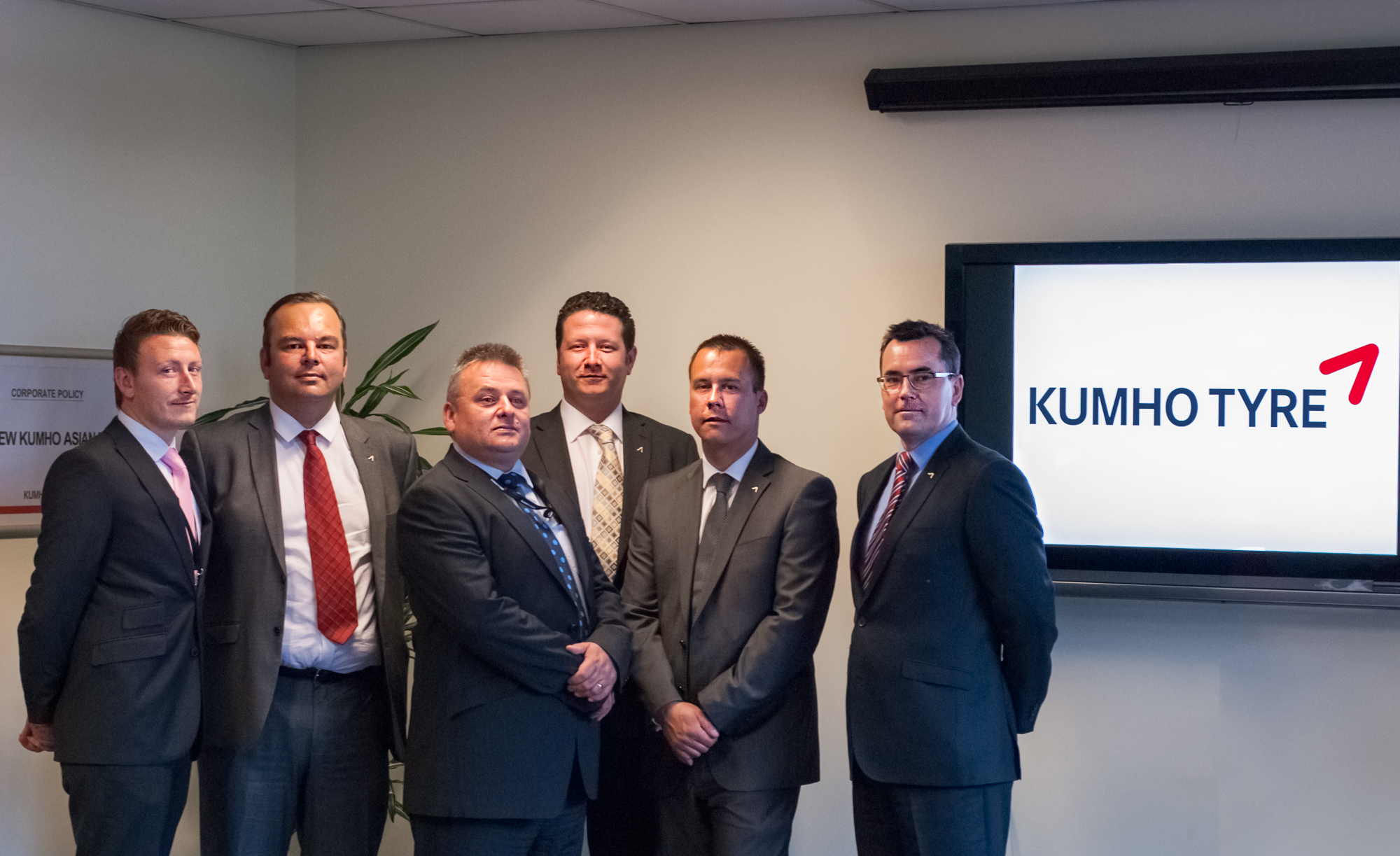 Kumho Tyre (UK) Ltd (KTUK) has established a new direct sales organisation following on from the recent announcement of a new three-year contract with Micheldever Tyre Services.
The new facility is located at Magna Park near Lutterworth in Leicestershire and provides an office base for the company's expanded sales and marketing division as well as a warehouse stocked with the company's full range of car, 4×4, van, truck and motorsport tyres. Sited close to the M1, M6 and M69 motorways, the Magna Park centre is perfectly placed to act as a national distribution hub.
The warehousing and logistics functions are being handled by supply chain specialist DHL under a contract signed at the end of last year.
Expanded sales and marketing team
According to the company, the purpose of the new direct operation is to enable KTUK to build a complementary network of independent retailers which will operate on a common platform with the existing Kumho ECSTA Performance Centre programme, and explore new market channels in order to enhance still further the availability of all its Kumho brand products throughout the UK. Re-establishing Kumho's presence in the UK truck tyre market with its impressive line-up of quality products will be one of its key objectives.
Furthermore the new operation is said to be supported by a considerably enlarged sales and marketing team. It constitutes office-based staff and an experienced seven-strong sales force on the road comprised of both car and truck specialists.
Commenting on the new venture, KTUK's managing director Kie Myung Choe said: "The Kumho brand has been present in the UK tyre market for over 30 years and has built up a strong reputation as a quality product over that time. Given that long history of success and acceptance we judged that the time was right to show our further commitment to the market by investing in a direct sales facility to complement the long-standing and successful network we have built with Micheldever Tyre Services.
"Our aim is to ensure the growth and prosperity of the Kumho brand in the UK for all its stakeholders for many years to come," he concluded.