Falken Porsche achieves best ever finish with 4th at Nürburgring 24 Hours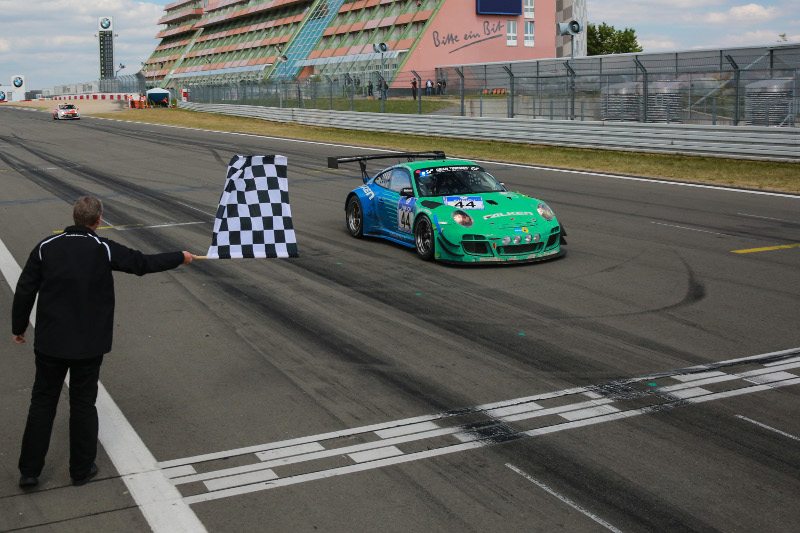 Sumitomo global brand Falken's endurance racing team achieved its best ever finish at the Nürburgring 24 Hour Race, making its 997 GT3-R the highest placed Porsche.
After starting 19th, drivers Peter Dumbreck, Wolf Henzler, Martin Ragginger and Alex Imperatori drove a clean and consistent race to become the only Porsche to finish in the top 10. With good weather throughout the 24 Hour race, the pace was frenetic and the Falken-shod Porsche 997 GT3-R was able to first climb into the top five after eight hours, moving into fourth an hour and a half before the finish.
"The car worked perfectly," says driver Wolf Henzler. "Everyone contributed to great teamwork. Even changing the brake discs four hours before the end only cost us a few minutes, a fantastic result, you can't do better than that."
"We delivered a top performance for the whole 24 hours," adds team principal Sven Schnabl, who has ran Falken's Porsche for the past four years. "We are exhausted but happy. We'd like to congratulate the winning Audi team who won a fair race."
For Falken, participants at the Nordschleife classic for many years, today's best ever result was the best reward for its fans that have loyally supported the team so long. "Fourth place is our way of thanking the fans who kept their faith through the good and difficult 24 hour races," says Falken's Stefanie Olbertz.