Budapest runs on Ruzi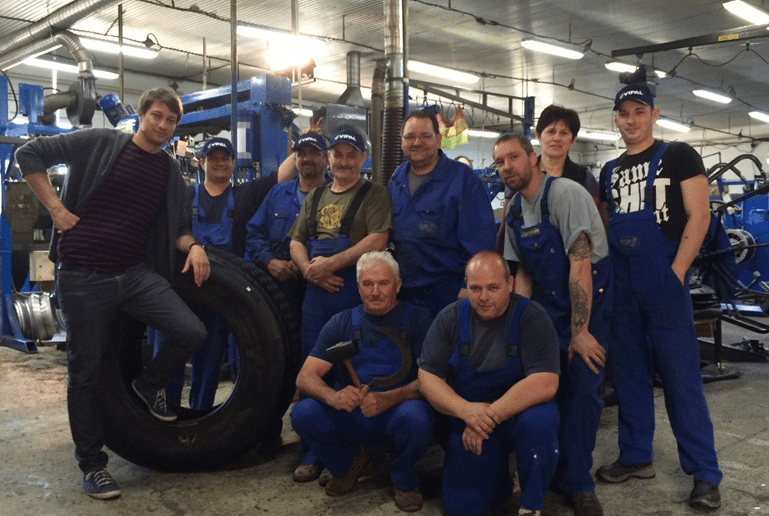 Brazil is not just a football country, but as a member of the BRIC also one of the fast-growing economies in the world. For 41 years Brazilian company Vipal has been engaged in the retread tyres business and is becoming increasingly involved in the European market. With high quality materials, a wide range of patterns and products and competitive prices, Vipal has already convinced many costumers.
One of the company's major clients on the old continent is without a doubt the Hungarian company Újhartyáni Gumifutózó Kft that has dealt with retreads for 22 years and is one of the biggest retread shops in the country.
Since 2006, it has been owned and managed by the Nagyhazi family. Led by Mr Peter Nagyhazi, plant manager Mr. Istvan Szaler and the whole team, they have won the BKV tender for the Budapest public transport company (bus, metro, tram).
Annually, 1.5 billion passengers travel with BKV transport; 40 per cent by bus. They have a fleet of 13,000 buses and 12,743 employees, 5,100 of whom are drivers.
16,000 tyres will be retreaded with Vipal precure tread materials in the three-year period – the duration of tender – using Vipal's second brand (named Ruzi), Vipal cushion gum and repair line products.
Vipal Europe says its growing popularity in Europe is not only because of its quality brands and competitive prices, but also thanks to the flexible team and short delivery time. European warehouses are now located in Germany, Spain and Slovenia and a further warehouse will be soon be opened in England in order to improve the service even more.