Bosch reintroduces 'classic' battery design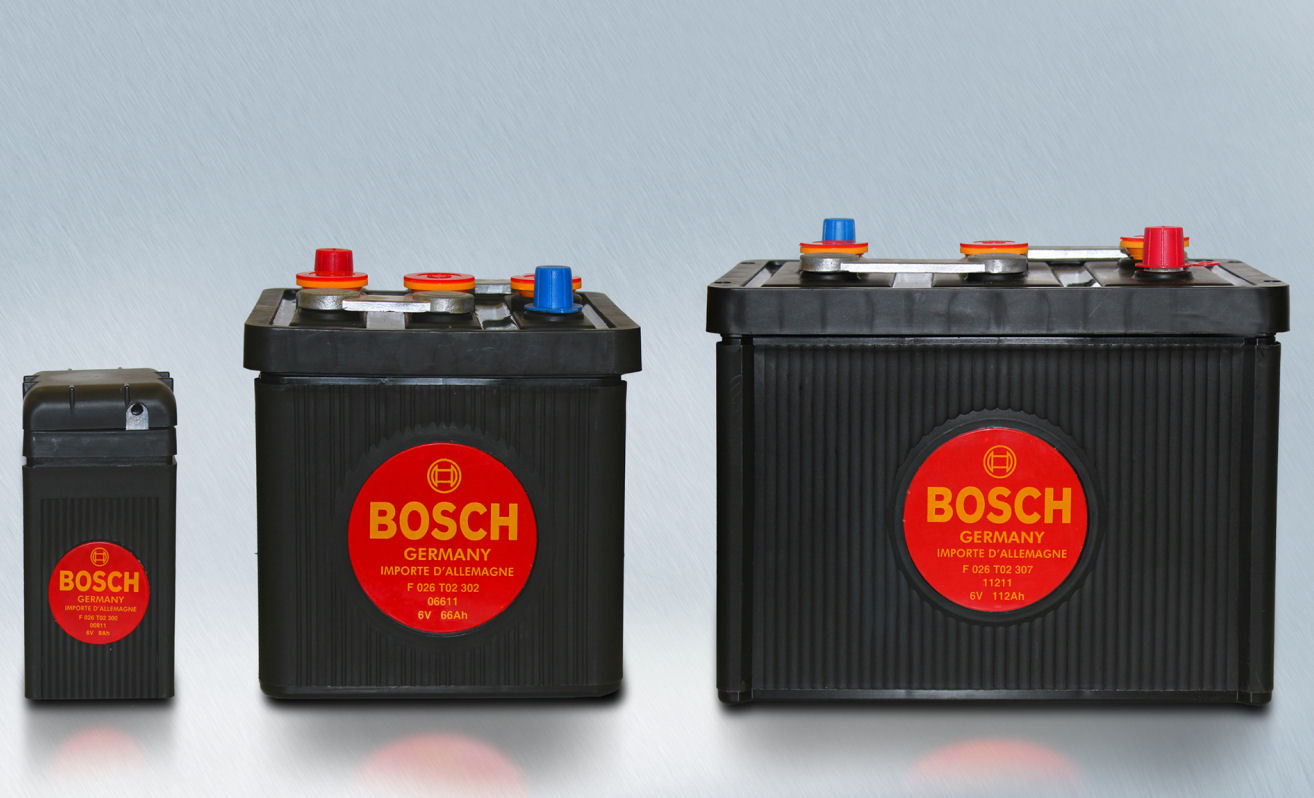 Vintage and classic car purists have long been able to buy suitable tyres for their pride and joy from a select range of manufacturers, and as of this year they can also purchase a Bosch battery in a style that matches the battery originally fitted; the manufacturer is once again supplying the classic Bosch starter battery.
Bosch Automotive Tradition has reissued the battery with an exterior that matches the original design, yet with inner workings that utilise modern technology and quality standards. Thanks to modern technology, the batteries reproduced by Bosch Automotive Tradition provide starting power that is up to 70 per cent more powerful than the original battery, and offer the same high safety standards and long service life as modern starter batteries from Bosch. They can also be almost completely recycled. Six versions of the black Bosch 6V battery are initially available, and Bosch is contemplating adding 12V batteries to the line-up in future.