Borbet unveils new online presence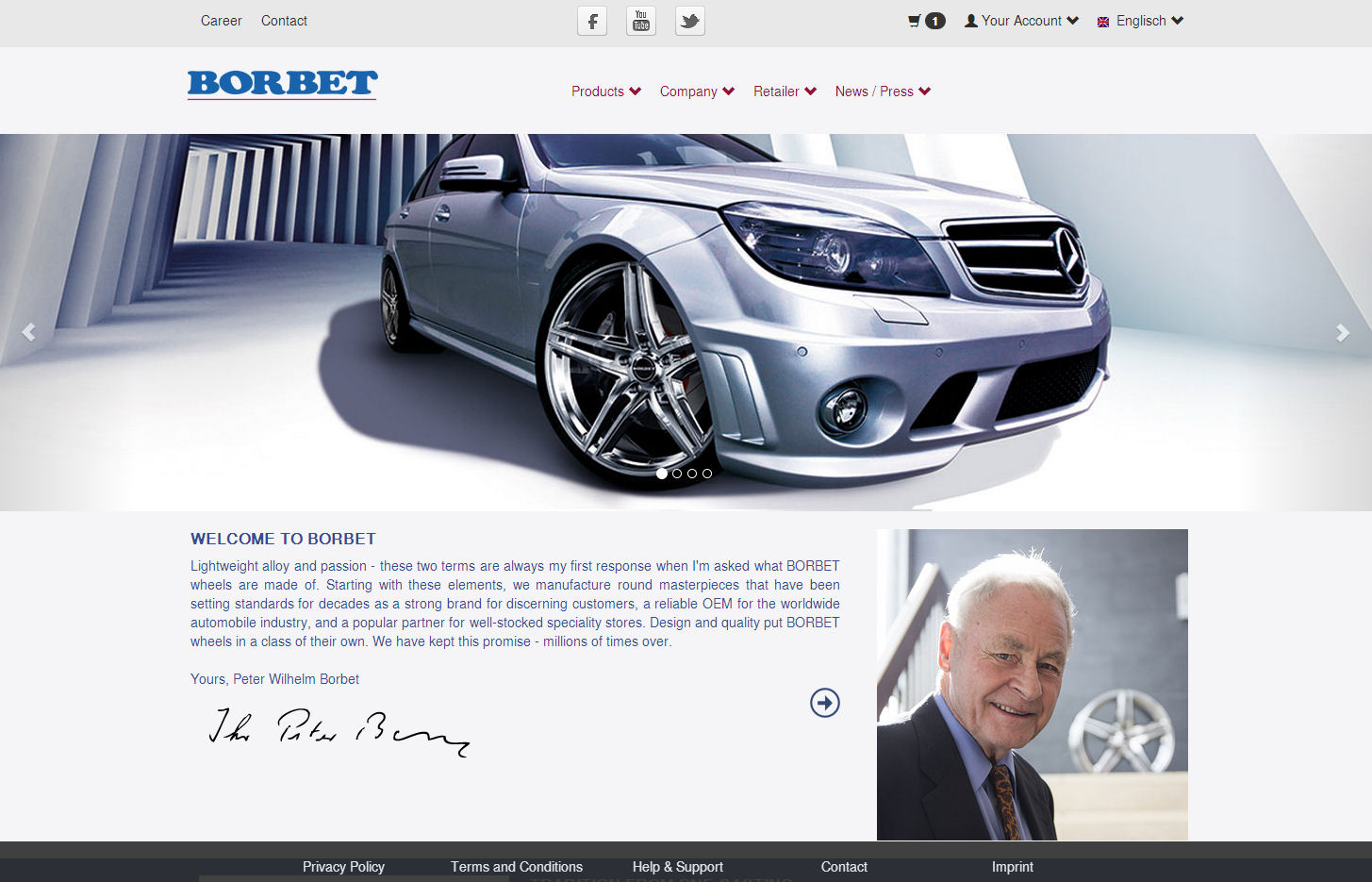 Alloy wheel manufacturer Borbet marked the start of Reifen 2014 last week with the launch of its new-look website. The www.borbet.de site offers both English and German language options, although at the time of writing some features are only available in German.
Amongst the highlights of the company's revamped online presence is a virtual 3-D plant tour that shows, supported by images and videos, the various steps involved in the production of Borbet alloy wheels, including the company's own patented ExaPeel and NatureWheel processes. Another new feature, the new '3D Configurator', enables site visitors to select a vehicle and virtually fit it with a range of Borbet rims. The vehicle can then be rotated 360 degrees and viewed from any angle. Borbet says that this function will soon be complemented with the ability to obtain the most current vehicle type approval for the selected wheel directly from the configurator and view or download these as a PDF document.
Another new feature – one Borbet describes as a "show stopper" – is the integrated shop, where wheel accessories and Borbet fan merchandise can be purchased using PayPal or payment on delivery. In future, registered Borbet retail partners will have the opportunity to set up their own Borbet B2B store using the shop as a basis.