Approved Garages cuts membership fee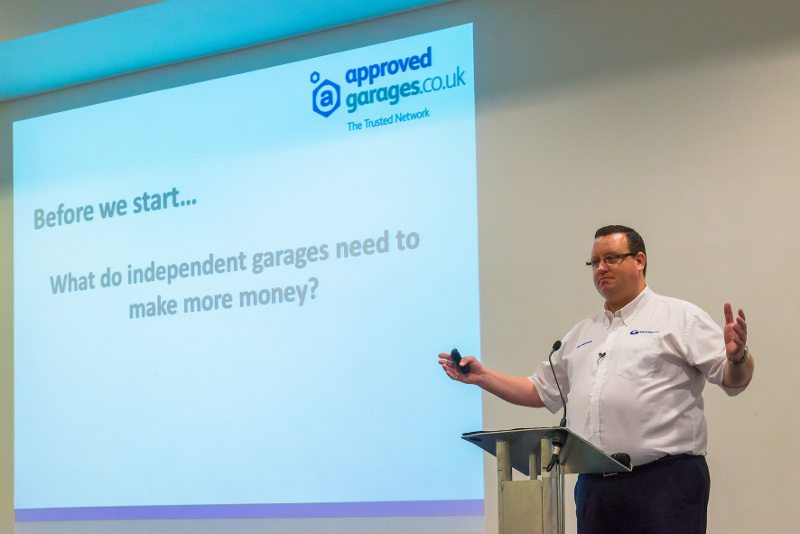 Groupauto has announced a reduction to the monthly membership fee for members of its Approved Garages network. The scheme has reported the creation of "approximately £2.5 million" of work for the 450-plus independent garages in the network. Membership offers free Motor Codes membership in addition to being part of a national network of RAC inspected garages.
Network manager, Phil Seymour said: "The garages in the network are averaging five Approved Garages generated leads per month and this figure is growing as we have increased our marketing activity, both online and through other methods.
"With a marketing budget in excess of £1 million per year, the website – www.approvedgarages.co.uk – is really drawing in the public via a pay per click advertising campaign, strategic advertising in the sports world including boxing, motor racing and rugby league, as well as through PR, social media and other forms of digital marketing."
Groupauto has made the monthly garage subscription £30+VAT, a 50 per cent reduction on the former rate.
"For £60 per month, let alone the new £30 monthly fee, a garage can buy little, if any, advertising to publicise its business, whereas the equivalent investment in membership of Approved Garages brings with it a powerful online presence and the credibility of being part of an RAC inspected, Trading Standards approved, network of trusted garages.
"This reduction in the monthly fee is all part of the process to help us to make the network truly nationwide, therefore allowing us to approach fleets and national accounts with a view to obtaining even more work for the network."