Vipal to present VT190 tread alongside VL140 at Reifen 2014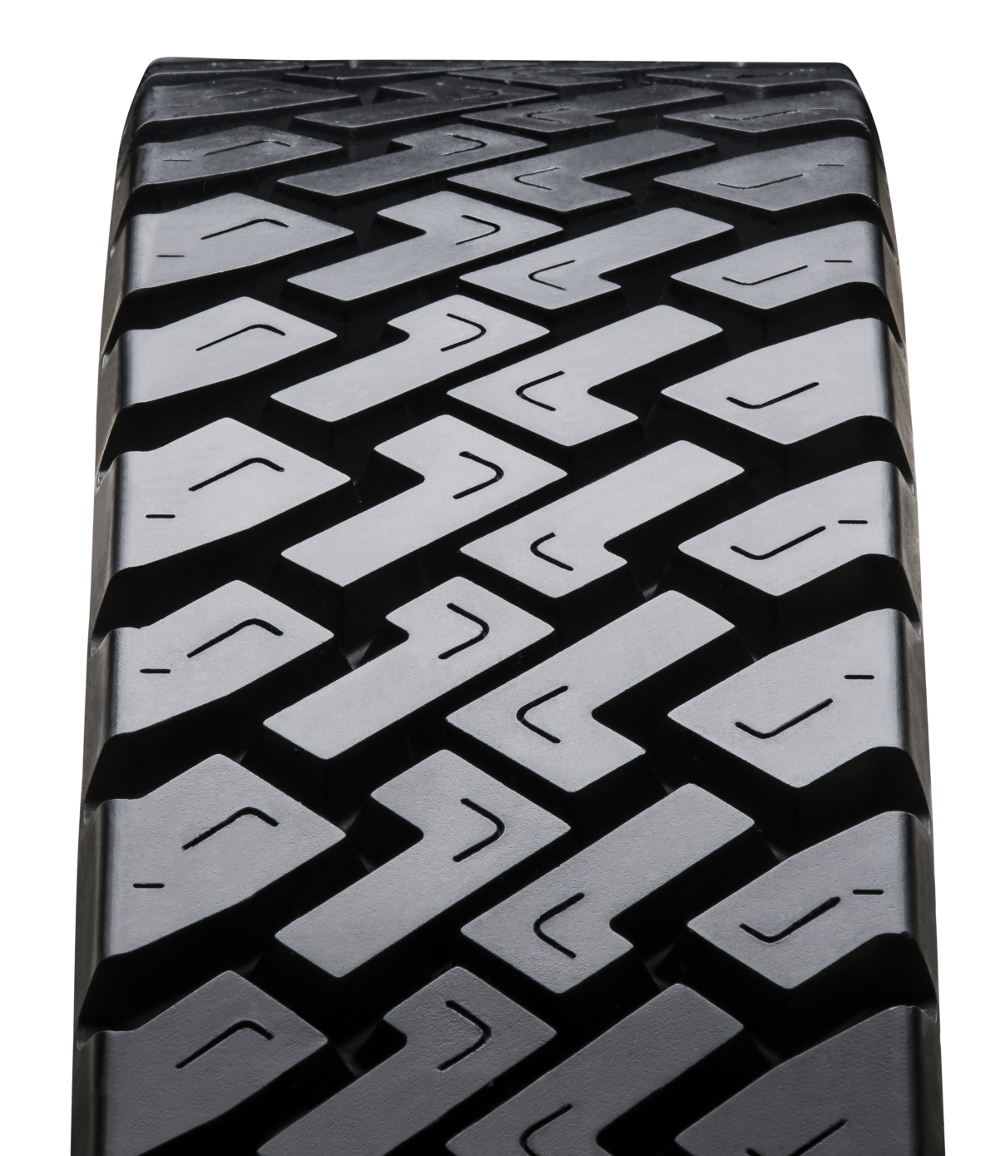 Vipal Rubber will launch a second new product at Reifen 2014, joining its VL140 on Hall 10 Stand 10C32. The Brazilian retread components manufacturer will prepare for its country's hosting of the World Cup by launching the VT190 tyre tread for highway cargo transportation. The tread has small and medium truck, minibus, pickup and light commercial vehicle applications. Its open block and shoulder design allows for excellent traction and water drainage. High performance in mud and snow makes the VT190 ideal for use in weather conditions in markets such as Europe and North America.
The VL140, previously announced on Tyrepress, was specially produced for the European market's highway cargo transportation sector as a tread for super singles, which are wider and equivalent to two heavy duty tires, reducing weight and increasing the vehicle's payload. The tread also delivers high resistance to wear by abrasion, according to Vipal, which allows for better mileage and low rolling resistance, which contributes to reduced fuel consumption.
In addition to these two new products, Vipal will show treads such as the VT160 and the VT110. The VT160 was specially developed to be used in low temperatures. Its design allows for auto-cleaning, and it has improved traction and resistance to wear by abrasion. The VT100 is also recommended for highway cargo transportation, has high resistance to wear by abrasion and is available in an ECO version.
Vipal says that ECO treads exemplify its investments and innovations in technology. This line is made up of exclusive and pioneering products that reduce fuel consumption and help preserve the environment. ECO bands are manufactured with special rubber compounds, generating up to a 10 per cent reduction in fuel consumption, Vipal claims.
In addition to an extensive portfolio of products and services, Vipal will be entering the field at Reifen with a full team, bringing a group that is especially dedicated to helping the retreaders who will be at the fair. The stand will be 99m2, with themes such as innovation, the company's 40 years of experience on the road and Vipal's facilities and global presence, all with a football theme to go with the year that the World Cup will be taking place in Brazil.
Distribution centres around the world
The slogan "Best of the world Vipal. This team plays well on any field." highlights another important aspect of the company: its presence in every market it supplies.  In order to meet the needs of each location, which include technical requirements and cultural, geographic and legal differences, the company has authorized retreaders, permanent teams and distribution centres around the world. This has led to Vipal's prominent position in countries such as Spain, the United Kingdom, Portugal, Bosnia and Croatia. Its main markets are Europe, Latin America and the United States.
In addition to its three factories in Brazil, Vipal has distribution centres in Spain, Australia, three in the United States (Florida, Virginia and California), Mexico, Chile, Argentina and Colombia – all countries that also have local branches. There also DCs in Germany and Slovenia, as well as the Vipal Overseas office, which is responsible for Sub-Saharan Africa and Asia. This year, the company says it is planning to open a new DC in England, the manufacturer states.