Reifen launch for latest generation Pirelli truck tyres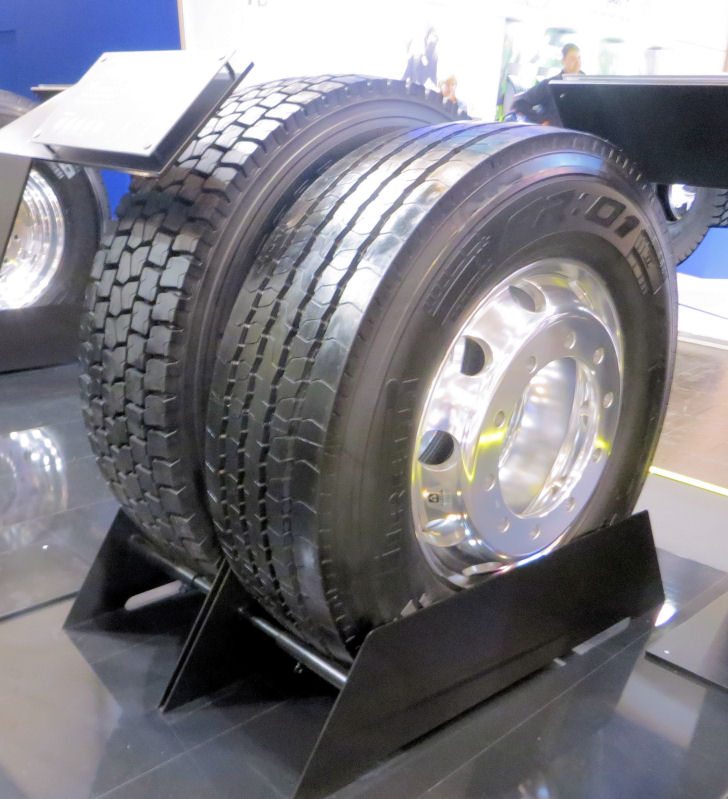 Pirelli has chosen the Reifen tyre show in Essen, Germany as the launch venue for the evolution of its :01 truck tyre range. The new R:01 II line is currently available in two versions, the FR:01 II steer axle fitment and the drive axle TR:01 II. Pirelli says both tyres feature a reinforced bead for better retreadability and a new compound formula that offers longer tyre life and better roadholding in a range of conditions.
One key feature of the FR:01 II is a wider tread than its predecessor; the Italian tyre maker says this improves both tyre life and roadholding. The tyre's grooves have also been modified to allow for more effective expulsion of stones. The TR:01 II carries the European 3PMSF (Three Peak Mountain Snowflake) mark, signifying its roadholding capability in winter conditions.