Reifen 2014 heralds new era of Kenda European product development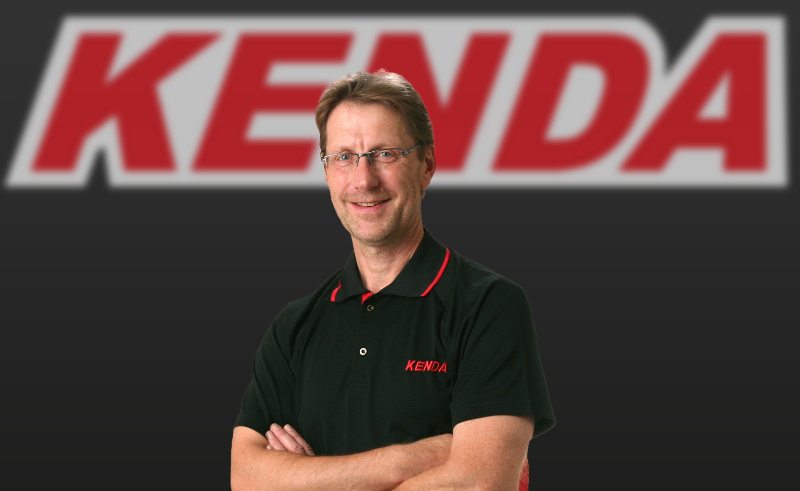 Taiwanese manufacturer Kenda has sold products into European markets for some time, but Reifen 2014 is seen as an opportunity to enhance and solidify its position. This rejuvenation of Kenda's European business is inspired by the establishment of a new European headquarters in Oldenburg, Germany, and two key appointments. Former Giti Tire passenger car tyre marketing director Michael Andre is Kenda marketing and sales manager for automotive tyres, and Tom Williams, formerly of Hankook in USA, has recently become vice president engineering. Both have been helping Kenda to make an impact at Reifen 2014, from a larger Hall 3 stand.
Kenda representatives stated explicitly the company's desire to take on the German market, emphasising the need to deliver greater European specialisation and technology within its product range. This will, it is hoped, cascade into other European markets, such as the UK and the Nordic countries, both of which have hosted tests to assess the current product portfolio. The manufacturer engages independent European engineers, including tyre R&D company, Tread Ltd's managing director and principal engineer Ray Collier, at MIRA and Finland's Test World.
"With these tests we have been able to optimise our product portfolio for German and European customers," Andre said. "In many areas we are on a par with comparable established brands." The first product specifically developed for the European market, the UHP Vezda SP001 tyre, is already on the horizon and will be launched in spring 2015. In the coming months, European engineers will also be assessing other developments from Kenda during tests in Spain."
Williams himself will be based in Akron, Ohio, where Kenda plans to build a second research and development centre. Currently, however, Williams told visitors at Reifen 2014 that he has spent "70 per cent of my time in Taiwan", where he has been assisting in the revamping of its European product range. R&D is also expanding in Taiwan and a new truck and bus radial production facility is also planned "within the next two years".
Williams stated: "Our top priority is to expand Kenda's research and development potential. We want to establish local centres of competence in our main markets in China, Europe and the USA, which will work closely with our research and development department in Taiwan. In this way we will address the different regional market requirements. We are planning corresponding investments in our technology, and we will expand our testing capacities – also in terms of our original equipment business. Over the next five years, these measures will double the size of our R&D team."
The original equipment market (OEM) is also in focus and an important cornerstone for success in this area is currently being put in place, Kenda states.
In addition to product quality, Andre also commented that the brand's sales and marketing activities, "in the form of the development of an attractive brand image and the formation of a network of dedicated sales partners", would be the subject of its European reinvigoration.