Pirelli introduces WSBK qualifier tyre at Donington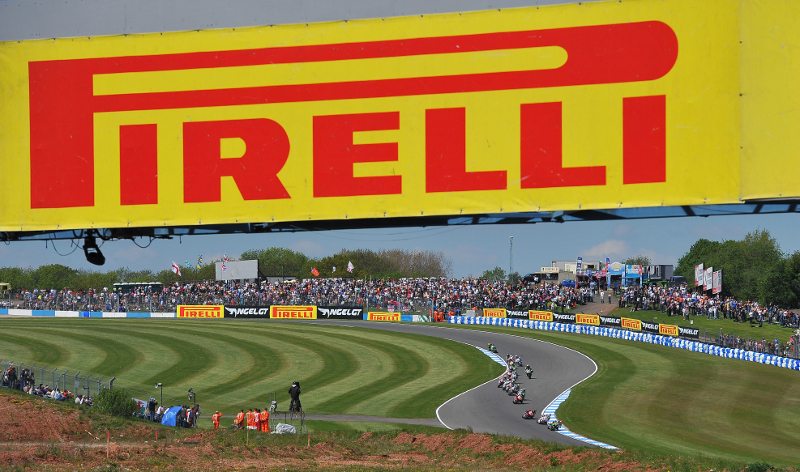 Pirelli will introduce yet another new tyre to the World Superbike Championship at Donington Park. The new supersoft qualifier tyre, manufactured with compound T0223, will seek to provide the maximum grip for only two laps as riders seek the best lap times in short runs.
In addition to the standard soft and medium compounds, Pirelli will also provide the Superbike only development SC1 S1185 compound Diablo Superbike tyres, and the development SC0 R1120 tyre for EVO riders. Compared to the R1368 which was present at Imola, the R1120 can also be used if the temperature is not particularly high, for this reason it will be at Donington. The European Junior Cup will use standard Diablo Supercorsa SC1 at the front and SC2 at the rear, as usual.
The Championship arrives at its fifth round with two British riders, Jonathan Rea and Tom Sykes, on top of the overall standings with 139 and 135 points respectively, while Kawasaki is leading the Manufacturers Championship with 4 points advantage over Honda. The British event will only host the Superbike and Supersport classes plus the European Junior Cup, the 'Stock' categories will be back on 22 June at Misano Adriatico circuit.
The development SC1 S1185 is confirmed as the tyre for the Superbike riders only, since it has been already widely used at Assen and Aragón as an alternative to the standard SC1 in comparison to which ensures more even wear and better performance and at Donington could prove to be a choice on which to focus.