Philips X-tremeVision takes Auto Express headlamp bulb of 2014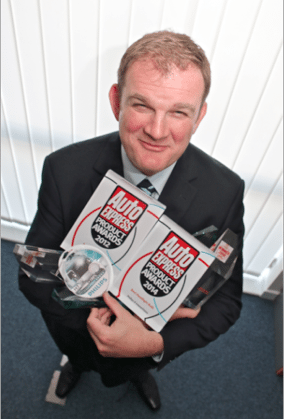 Philips Automotive's X-tremeVision headlamp bulb was named Headlamp Bulb of the Year in consumer magazine Auto Express' Product Awards. The manufacturer's VisionPlus headlamp was also one of two bulbs to pick up a commendation. The X-tremeVision previously picked up a commendation from leading German Car magazine AutoBild in its 2013 lighting tests.
Phillips' X-tremeVision has an optimised, precision-engineered filament and high-performance compact burner, as well as Philips's UV-block quartz glass technology. The Philips X-tremeVision range also features Xenon HID headlamps, as well as various LED vehicle lights.
"In 1914 Philips started making automotive bulbs and a century on, awards like this show that the company continues to be at the forefront of vehicle lighting technology," commented Ed Savage, Philips Automotive's UK country manager. "We are delighted that X-treme Vision and VisionPlus have both been recognised in what is undoubtedly the UK's number one Automotive Product Awards."