New Pirelli compound key for Superbike EVO riders at Imola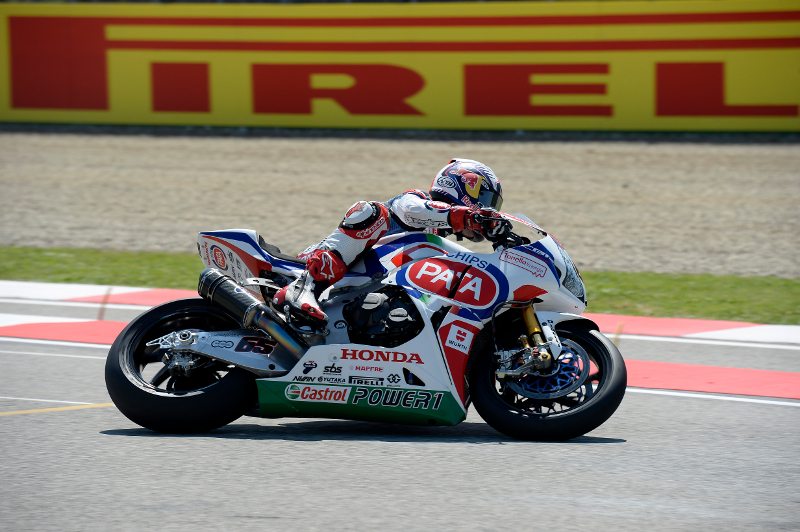 Honda took two wins over the World Superbike Championship weekend at Imola, as Briton Jonathan Rea moved into first place in the overall standings, taking the Pirelli Best Lap awards in both races. While the existing soft compound Diablo Superbike tyre was used to great effect, Pirelli also regarded the meeting as a successful first outing for the new SC1 S1699 compound EVO fitment, with many riders in this category opting to use the tyre.
Superbike riders unanimously opted for the standard SC0 the soft rear standard Diablo Superbike, whereas almost all the EVO riders chose the special solution dedicated to them. On the front, Pirelli's SC1 S1699 development solution was once again the preferred choice among the riders.
Honda's Lorenzo Zanetti took the Supersport win, the first of his career, while Turkish rider Kenan Sofuoglu won the Pirelli Best Lap Award, despite being forced to retire. In the Superstock 1000 FIM Cup it was an all Ducati podium, headed by Ondrej Jezek (Barni Racing Team). In the Superstock 600 FIM European Championship held on Saturday, 20 year-old Italian Marco Faccani (San Carlo Team Italia) repeated his performance at Aragón with another win, moving into second place in the standings.
Giorgio Barbier, Pirelli Moto Racing director said: "In terms of tyres the important moment for us will actually be tomorrow when we hold a day of testing where the riders will be able to try out various new solutions that we have developed. The races today simply confirmed what we already expected: that in hot weather all the riders would opt for the standard soft solutions and the new EVO solution for the riders in that category.
"We are quite pleased with the latter solution. The fact that it was chosen by practically all the EVO riders simply confirms for us that for this class, at least on this circuit, it performs better than the standard soft tyre. Without a doubt we will now have to see it in action in different situations before we can effectively assess its true potential. The Championship is still long. We are working well with all the teams and riders, so the season results thus fare are definitely positive."