Michelin honing tyre fitter skills with new training academy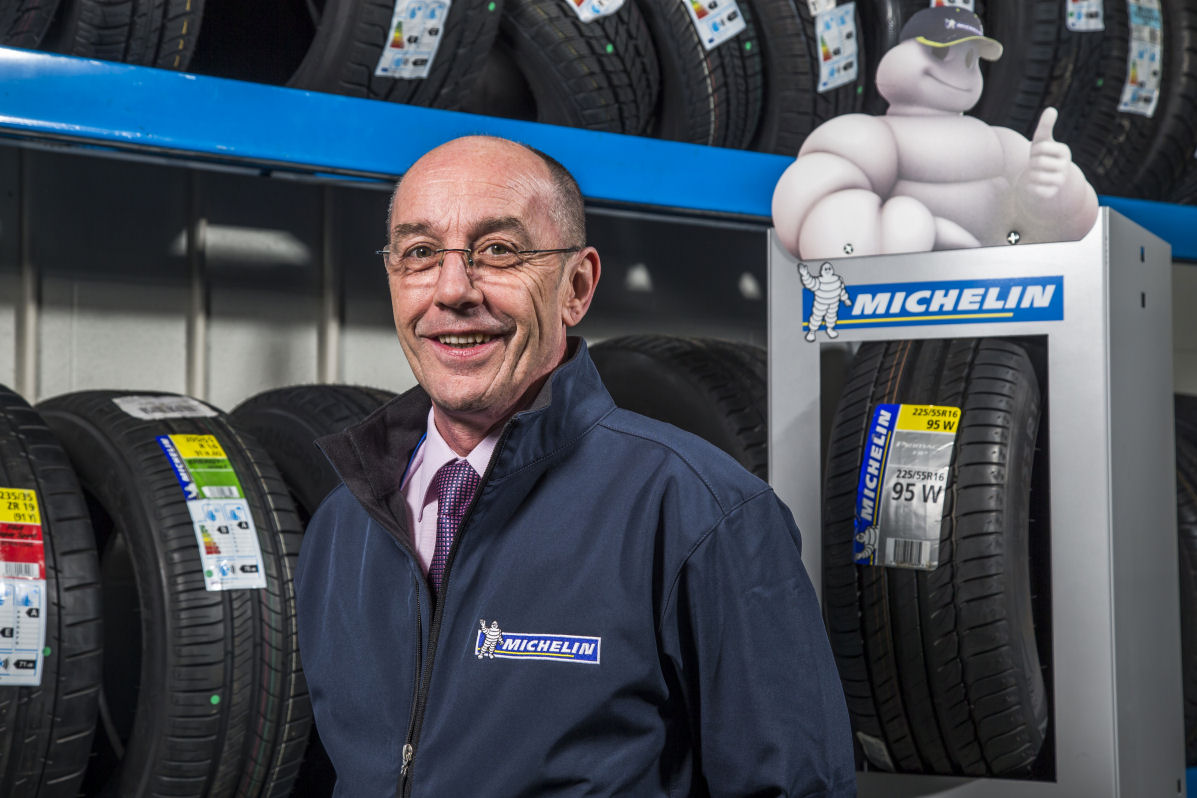 Michelin has launched a new training academy that it says promises to transform tyre fitters in the UK and Ireland into the "next generation of expert technicians." Ten fitters from the Michelin Certified Centre (MCC) network have already been selected to take part in the first Michelin Professionals Academy course, a programme of training that includes a balance of theoretical and practical learning.
The students began the course with two days in the classroom and workshops at Michelin's dedicated training centre, close to the manufacturer's UK headquarters in Stoke-on-Trent. This month they will visit Michelin's factory in Dundee to learn more about the technology that goes into the tyres synonymous with grip and long life, and understand the logistics of the production process which results in seven million new car tyres being made at the plant each year. Over the summer the students will learn more about delivering the highest standards of customer service, and will be given the opportunity to quiz Michelin experts. The course will culminate in September, when the students will get to test Michelin tyres for themselves at a track day at Silverstone.
"As a business we work hard to produce the highest quality product, but only through providing excellent standards of customer service will the potential of our products truly be realised," comments Tom Dixon, course leader at Michelin Professionals Academy. "Our network of Michelin Certified Centres all undergo a thorough independent audit so we know they follow best practice, and we provide tailored support to each of them so they can grow their businesses.
"This year we have decided to extend that support further by providing a specialist course for the most promising fitters which we believe will really help them quickly develop their skills, grow in confidence and ultimately provide the highest levels of customer care," adds Dixon. "Our ultimate aim is always to ensure drivers are given sufficient information so they can make an informed choice about the tyres they buy."
The first students taking part in the Michelin Professionals Academy are: Will Bateman (TW Tyres, Rugby); Rodger Binny (Tyrefinders, Penryn); Jake Brindley (Bridge Tyres, Wellington); George Cameron (GT Tyres, Forres); Andy Cummings (A One Tyres, County Down); Bobby Dziduch (Discount Tyres, Dublin); Chris Hughes (Crewe Tyre and Exhaust Centre); Nidian Jones (Saracen Tyres, Bala); Dion McKay (Errancourt Traders, Ballon); Kyle Rowland, (Huw Lewis Tyres, Aberystwyth).