Kumho driver Larsen leading Norwegian Rally Championship after 1st gravel event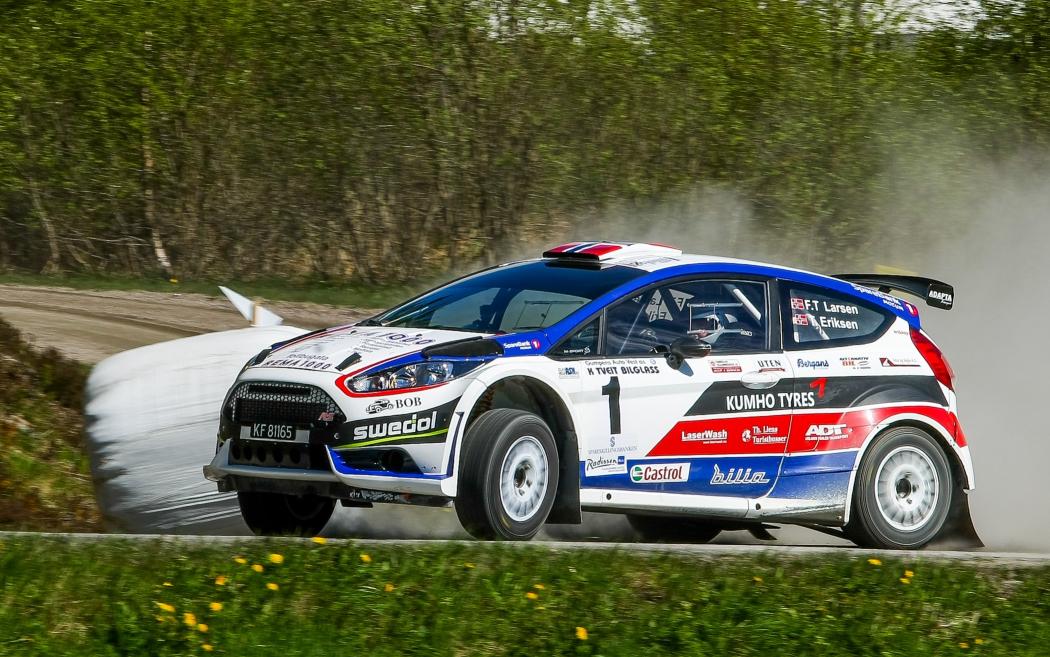 Frank Tore Larsen now leads the Norwegian Rally Championship by 28 points, following outright victory in his Kumho-shod Ford Fiesta R5 on the recent Rally Sorland – the first gravel event of the 2014 series. Kumho's European motorsport manager Steve Thompson commented: "Frank has adapted magnificently to the Fiesta R5 and it's great to see him winning outright. We were equally delighted with the performance of our tyres, which seemed to revel in the tricky low-grip conditions."
Larsen, who has upgraded from an R2 Fiesta to the considerably more powerful (almost 300bhp) four-wheel drive M-Sport R5 model for this season, was ecstatic with the result.
"With little pre-event testing, some extremely demanding roads, and heavy rain before the start, we were unsure what to expect. However, it proved to be the most challenging and fun race I've ever driven. We made incredible progress during the event and I'm proud of how the whole team worked all weekend. Also, our Kumho tyres worked perfectly all rally long and gave us optimal grip on the very wet gravel roads."
Larsen opted for Kumho R800 gravel tyres throughout the event, on which he was able to beat his nearest competitor by no less than 18 seconds on one stage alone.