GT Radial to launch heavy duty van tyre, PCR tyre at Reifen 2014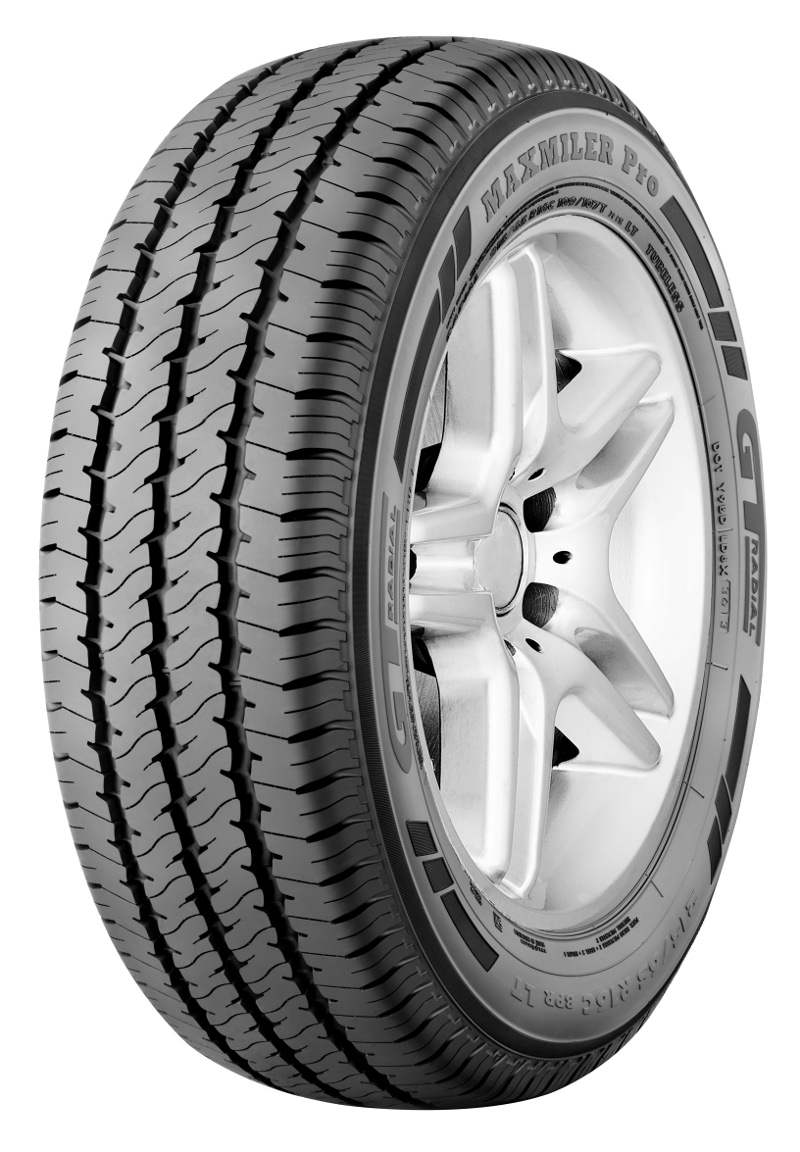 Following the news of two new commercial vehicle tyre releases and another European show debut at Reifen 2014, GT Radial has announced that it will complete its new product line-up with a van and a car tyre too. Designed for the growing heavy duty, high speed van market, GT Radial will officially launch the Maxmiler Pro in Essen while revealing their new PCR tyre, designed for "all-round, premium comfort".
Available to view in Hall 3, stand B16, the Maxmiler Pro is available in 25 SKUs with sizes ranging from 155R12C 8PR to 235/65R16 8PR, speed-indexes from R-H and load-indexes from 88/86 to 118/116.  The majority of sizes are offered in 15" and 16" diameters.
Designed specifically for commercial users and fleet operators throughout Europe, the product claims improved robustness and durability in higher load conditions, better fuel economy and wet grip, lower noise levels and excellent mileage.
These advancements have been achieved by designing a flatter tyre contour to create an even footprint to increase efficiency, and large shoulder blocks and circumferential ribs with integrated sipes to maximise safe handling. The Maxmiler Pro is also developed with new casing technology which uses a reinforced resin with new rubber bead cushion to strengthen the tyre and achieve a longer lifetime.
The product will be available to view alongside other products in its commercial light truck portfolio, plus over 15 other tyres in the premium UHP, UHP, all-round comfort, SUV, 4×4, winter, studded, studless and specialist ranges.
Angelo Giannangeli, marketing director – Europe for Passenger Car and Light Truck (PCR) for Giti Tire, manufacturer of GT Radial, said: "Modern van tyres need to meet both the efficiency and performance evolution of the new generation vehicles, with higher speeds, durability and safety on a par with fuel efficiency.  The Maxmiler Pro meets all these key criteria, and will be warmly welcomed at Reifen.
"The path for GT Radial into Europe was initially built on the success of its van tyres, and the brand's market share throughout Europe is well established.  We have launched a product which will take our credibility up another level in this sector, this tyre will become the number one choice in the mid-market.
"In addition we will be proud to reveal our new all-round, premium comfort passenger car tyre.  This product boasts superior life and advanced wet performance characteristics, and will become one of the biggest selling tyres in the PCR portfolio.  Without doubt, this launch will be big news."