GT Radial Combi Road TBR tyre to make European show debut at Reifen 2014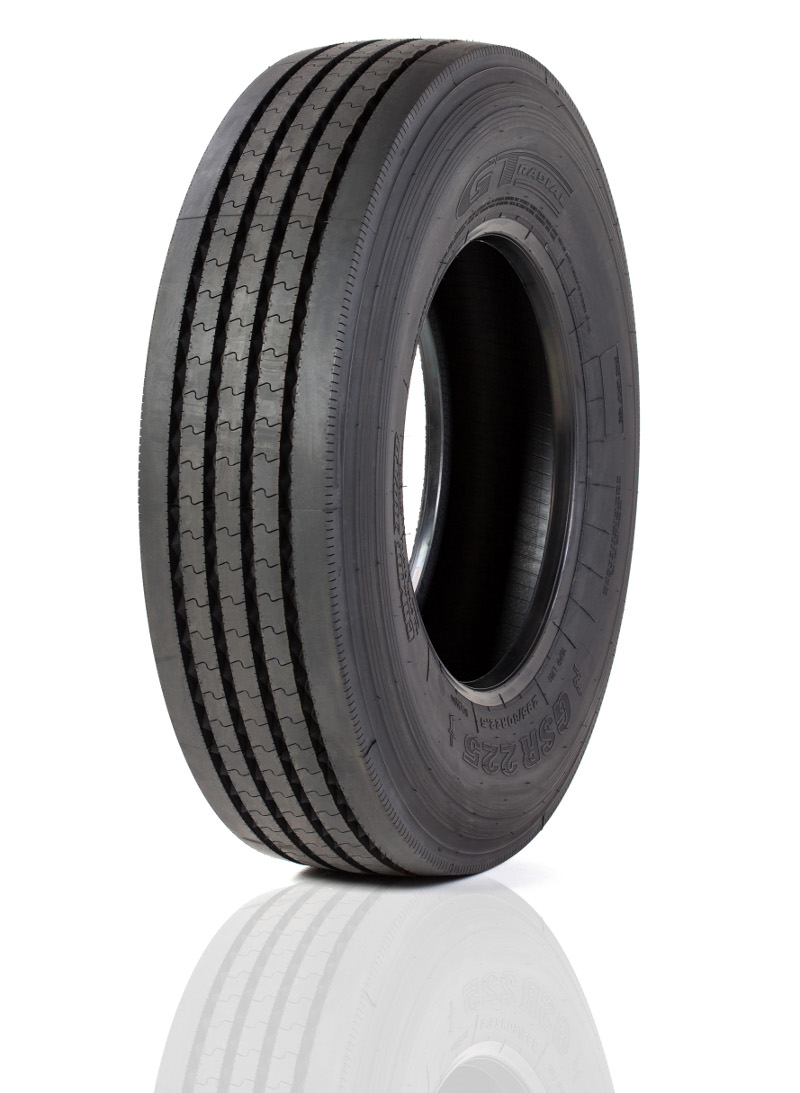 GT Radial's latest commercial tyre all-rounder will receive its European show debut at Reifen 2014, with two new products to be unveiled. The GSR225 Combi Road multi-usage tyre has specially developed tread and base compounds to improve mileage and a wider tread pattern to deliver improved handling and extra resistance to tearing and curbing, making it appropriate for a wide variety of regional and long-haul vehicles. GT Radial products will be exhibited on Hall 3, stand B16.
In addition to the compounds the GSR225 Combi Road features a new casing construction developed for increased load indexes to cater for Euro VI regulations and the extra weight which will be added to the axle by emission filters and other air cleaning devices. The 22.5" tyre is currently available in sizes 295/80, 315/70,315/80, 275/70 and 315/60.  Load indexes range from 148/145M to 156/150L.
GT Radial has not yet released more information on the other two new tyres beyond the fact that they have been designed for the winter and long-haul markets. Both will be coming to the European market this year.
GT Radial will also show 15 of its leading products including the GAM831 non-directional, all-position mixed service, GAU861 all-position urban city-bus, GTL919 long-haul road trailer and GAR820 regional all-position tyre.
Peter Foulkes, marketing director Europe – Commercial Tires at Giti Tire, manufacturer of GT Radial, said: "During the last two years GT Radial has launched several new products and next generation upgrades to its TBR portfolio, giving us a hugely comprehensive, European designed, mission-matched product range.
"Alongside the GSR225 Combi Road and the two new tyres, visitors to the stand will see how our substantial investment in state-of-the-art research and development capabilities has paid dividends, and also the leading value-added fleet support services that are a prerequisite of a leading mid-tier tyre brand.
"Reifen 2014 is a hugely important event for GT Radial, and the truck and bus division will be using this as a strategic catalyst to the next phase of our growth throughout Europe."