Dandelion rubber research results in GreenTec award for Continental, IME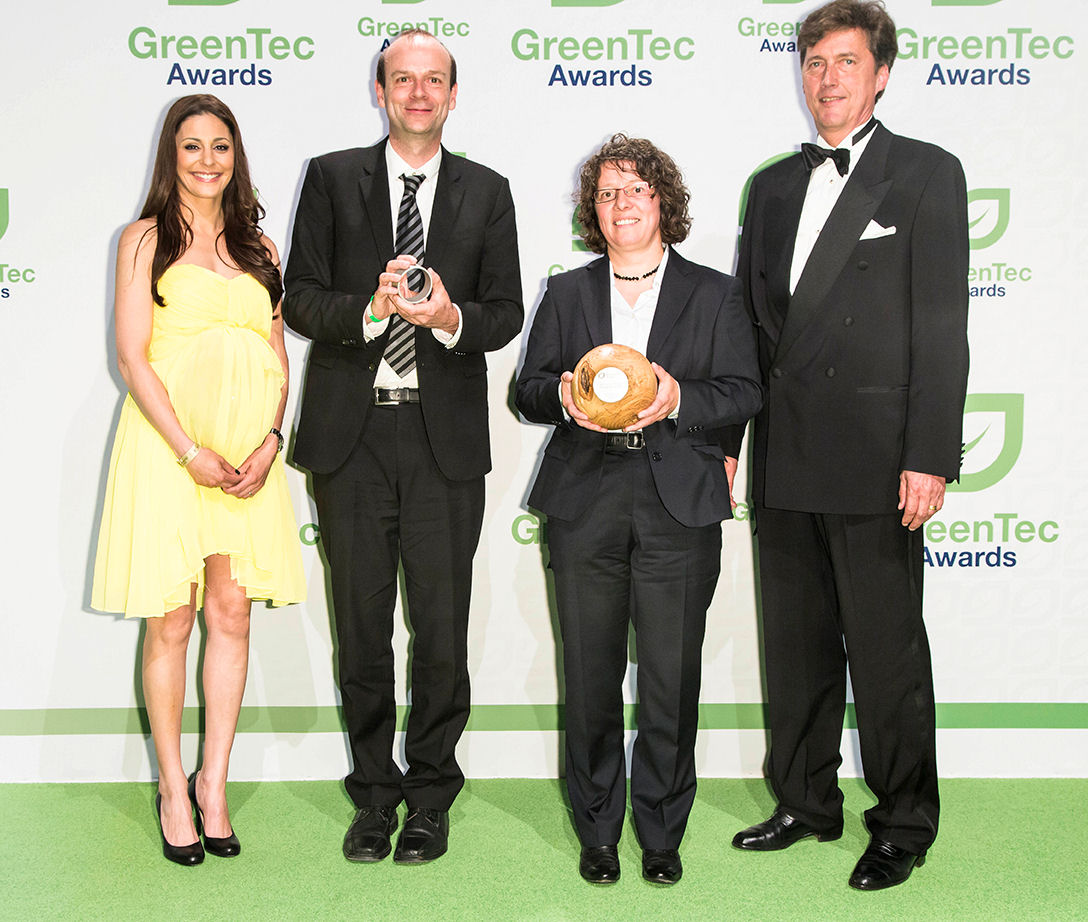 The 'Rubin' project jointly conducted by Continental and the Fraunhofer Institute for Molecular Biology and Applied Ecology (IME) has been honoured with a GreenTec Award. A 60-member jury panel determined the two parties' work on producing natural rubber from dandelions worthy of a 2014 award in the 'Automobility' category. The awards ceremony took place in Munich, Germany on 4 May at the start of the IFAT environmental technology trade show. A total of 14 awards were given out.
"We are very pleased to receive this award for our dandelion rubber project. Continental is pushing a very promising technology whose full potential will fully unfold in the next few years," stated Nikolai Setzer, head of Continental's Tyre division. "In view of increasing levels of motorisation in growth markets such as Asia, we expect a major increase in demand for natural rubber in the future. We are convinced that the use of rubber from dandelion root will make our tyre production considerably more efficient and sustainable."
"In the Rubin project we are working to find an ecologically, economically and socially viable solution to meet this growing demand," added Dr. Andreas Topp, vice-president Material and Process Development and Industrialisation Tyres at Continental.
Continental and IME are currently working on the industrial use of Russian dandelions, which are said to be very rubber-rich and, in contrast to rubber plants, do not need to grow in a tropical climate in. This undemanding plant can be cultivated in a number of temperate regions on what is known as "marginal land" – land that was previously unusable in terms of agriculture. "Dandelion rubber will shorten transport routes to our production sites and enable the growing global demand for rubber to be met without sacrificing more precious areas of rainforest. Both these factors will have a sustainably positive effect on the world's carbon footprint and on bio-diversity," commented Topp.