Continental working on TPMS that measures tread depth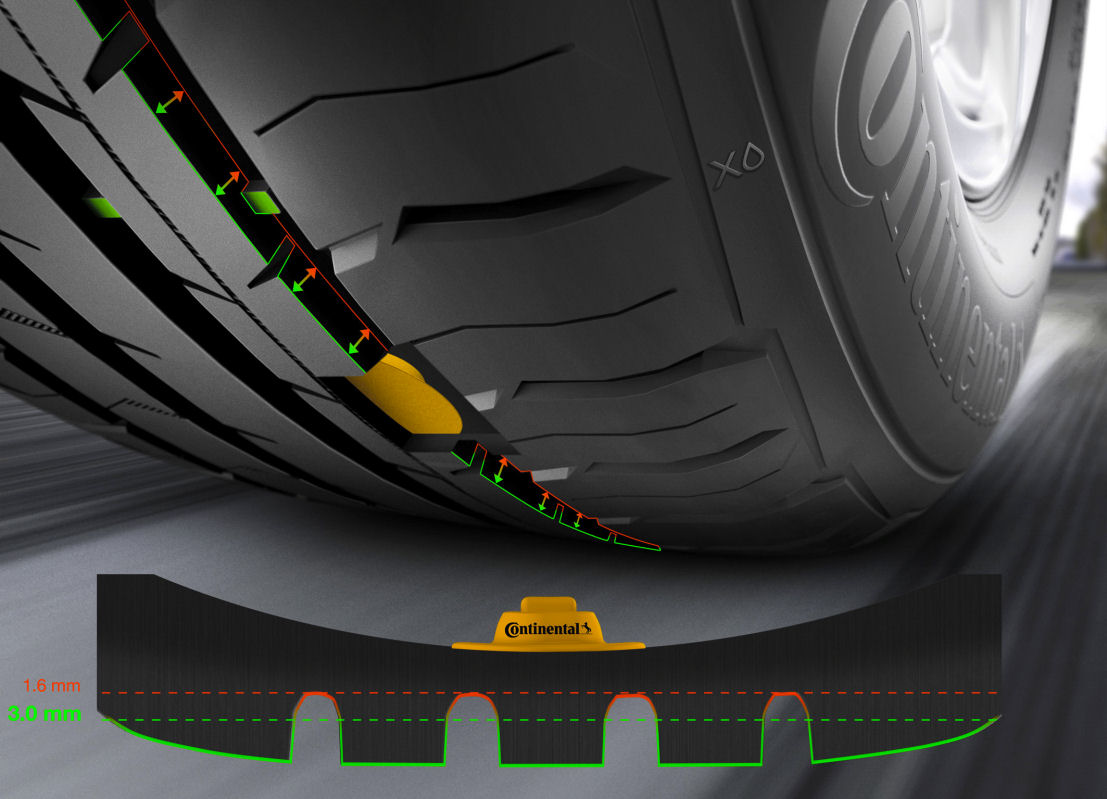 Most of us know the '20p test' but in the years to come we'll be able to spend our loose change rather than use it to gauge tread depth. Continental says it intends to add an automatic tread depth reading feature to its eTis (electronic Tire Information System) and aims to make this available for fitment on new vehicle models by 2017. According to Continental, this new feature is made possible by "intelligent software" that deduces tread depth from gradual changes in tyre rolling characteristics. An in-tyre pressure sensor infers running characteristics from the variations in tyre deformation.
"We are delighted that we will, in future, be able to conveniently read tread depth electronically with the aid of sensors embedded in the tyres," commented Andreas Wolf, head of Continental's Body & Security business unit. The system draws upon a tyre's gradually changing rolling characteristics over a longer period of time. Continental's tyre and electronics developers conducted an intensive series of tests to collect basic data that will be fed into the electronics of future vehicles. In use, the specifics of altered tyre rolling characteristics will be compared with accumulated empirical data, and if tread is run down to below a tyre-specific threshold value, the on-board electrical system signals that a tyre change is due. If so desired, the vehicle's telematics module will even be capable of informing a local auto service centre.
As of November 2014, TPMS will become mandatory for newly registered passenger cars (Vehicle class M1) in the European Union. Continental says it is working with carmakers all over the world to further expand the range of features that in-tyre pressure sensors can provide.