Van den Ban continues investment in IT solutions and logistics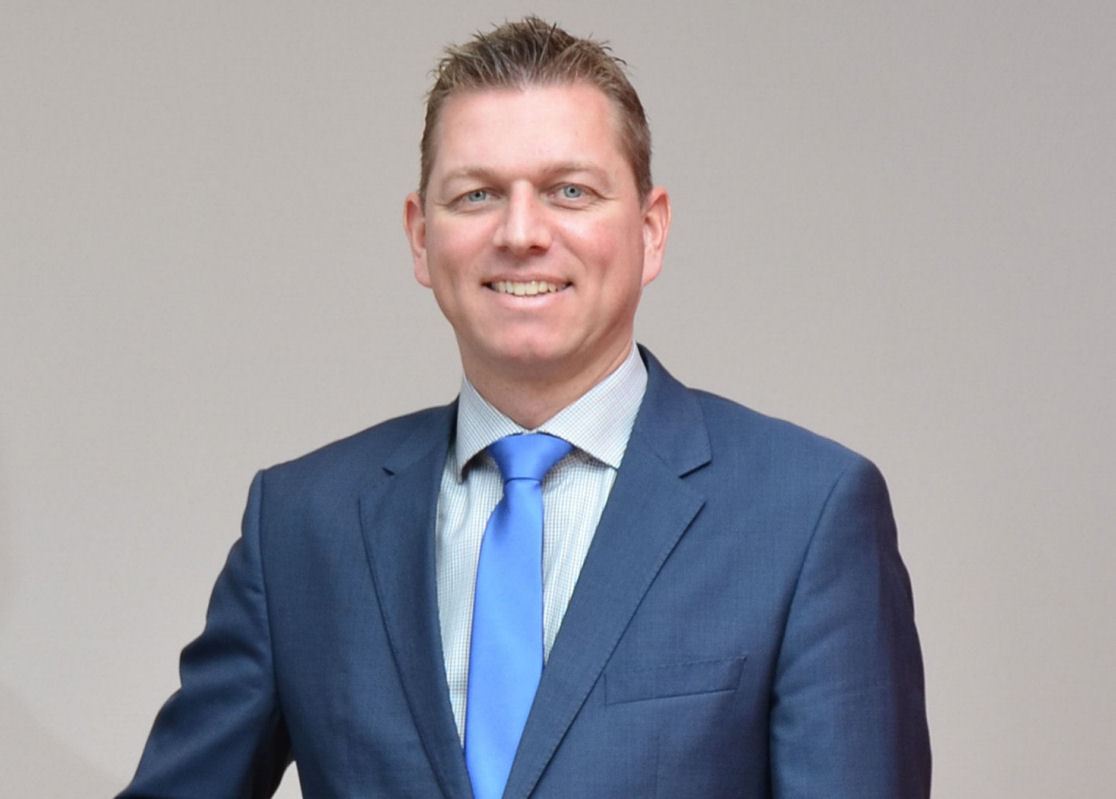 An individual company has no say over the economy, nor can it order the weather conditions that best suit its requirements. But it can adapt to these variables, and prosper. Although the past year was a challenging one for tyre wholesalers in Europe, Netherlands-based wholesaler Van den Ban Autobanden B.V. has continued to invest time and resources in projects that will help it move forward in the current environment. Commercial manager Cyril Versteeg and Leonie de Wit of the marketing department recently shared details of these developments with Tyres & Accessories.
"There was a lot of price competition in 2013 and this put wholesalers' margins under pressure, this is something everyone faced," comments Versteeg. "But we were content with our turnover and sales quantities last year, and the development of our market share in certain countries. How did we achieve this? Availability and logistics are a reason for this good performance. We have invested in ways to help our customers."
Availability means first and foremost investing in stocks so that customers don't have to. Versteeg points out that for its customers, stocks don't just represent a large investment of funds that could be better used elsewhere – they are also a risk. "If retail price trends are towards lower prices, stock loses value every day. Therefore it makes sense on a retail level to have less stock if you can rely on good suppliers. If a supplier can combine availability with accuracy and speed of delivery, then a tyre dealer doesn't need to invest in stocks and take risks."
Delivering these three factors is crucial to Van den Ban's success on the local level, and this is being supported by heavy investment. "We tell our customers 'you can rely on us as a trustworthy supplier and a stockholding company', and to this end we're investing in stocks and logistics, and in IT solutions." The aim is to go beyond being "just a supplier," he adds: "Our mission is to be Your Total Tyre Supplier!"
Positive start for truck business
Another customer need Van den Ban has identified and is now successfully meeting is the supply of truck tyres. When Tyres & Accessories spoke with Versteeg a year ago, Van den Ban had recently employed former Pirelli man Hans Bakker to manage its start-up truck tyre business. "We saw a need in our customer database for truck tyres – an estimated 20 to 25 per cent of our customers deal in both PCR and truck tyres – therefore moving into truck tyre wholesale fitted in with our aim to be a one-stop shop, or a 'Total Tyre Supplier' as we like to call it."
It is less than a year since Van den Ban first entered this business, but the commercial manager is able to report initial success; the warehouse is full of premium, mid-range and budget brand stocks. "We're happy with TBR sell-out quantities last year," he adds. "After preparing to enter the business during the first part of the year, Hans was then very busy on the sell-out side. Our goal for 2014 is to increase the numbers of tyres sold." Plans to this effect include the introduction of a new budget segment Hi-Fly truck range in the markets where Van den Ban distributes this brand. "This is important for us in the Benelux, French, Italy and German markets as we are very successful with the Hi-Fly PCR range there and we want to extend this with TBR."
Versteeg opines that Van den Ban has entered the truck tyre business at a good time; the truck tyre market was under tremendous pressure due to the economy but is recovering at the moment. "The truck business has met our expectations in the first year and gives us confidence that we can further extend it."
Novex upgrade underway
Another area where Van den Ban sees a positive future is in the all-season tyre segment, and the wholesaler has a range ready to meet expected growing demand. "We're seeing a definite trend towards all-season tyres," shares Cyril Versteeg. "They've always been an interesting product for consumers in milder regions but now they're becoming an important part of the wider market. All-season tyres are being given a boost by the economic situation – some end users are now less willing to invest in separate summer and winter tyres. We definitely foresee the trend towards all-season tyres continuing. We want to introduce more products into this segment." Versteeg's colleague Leonie de Wit adds that one such important new product meeting demand for all-season tyres is the Novex All Season. The range entered the Van den Ban portfolio last winter and is now available in 39 sizes.
Novex is a Van den Ban private label produced by a well-known Asian tyre manufacturer and available in more than 200 sizes. The latest product to join the Novex line-up is the Super Speed A2, a summer pattern that features an asymmetrical tread design and a silica rich compound. The Super Speed A2 range consists of 38 sizes from 185/50R16 81V to 245/45R18 100W XL, with the first sizes already in stock. The range will be sold in Europe through network of Novex dealers, each with an exclusive territory.
De Wit says Van den Ban is currently working to upgrade the Novex brand's identity: "We're making it more mature. We're working on a new website, producing new brochures and a promotional video that enhances brand awareness amongst our customers. We will do some B2C and B2B advertising. and plan to extend the national campaign we ran in Holland to the rest of Europe this year. We have big plans for Novex. It will be a big upgrade for the brand and a pillar for our future private brand portfolio growth."
In addition to Novex, Van den Ban also offers the Blackstone private brand, which offers five patterns and more than 50 individual sizes, along with several exclusive labels, including Hifly, Federal, Kenda, Sava and Silverstone, which are sold on exclusive basis in several countries in Europe. The latest addition is Trazano. Trazano is produced by Hangzhou Zhongce Rubber and is a range of more than 150 sizes in six patterns for passenger car, light truck and SUV/4×4. The SW608 winter line joined the Trazano range for 2013/14.
VDB divides the consumer tyre market is divided up into premium, quality, economy and budget, and has products in all segments. Cyril Versteeg believes that budget tyres are increasingly challenging the quality and economy segments. "Pressure is coming from below. As can be seen from label results, the quality of budget brands are improving and prices are competitive. If the gap in quality between the quality and economy brands versus the budget segment is not too big, then people are going to choose according to price."
Stable market in 2014
Versteeg doesn't anticipate strong growth in the European replacement consumer tyre market this year. But he says Van den Ban is positive as it expects the market to remain stable in 2014. "While we don't anticipate an end to price competition in the near future, in terms of quantities we hope we've already seen the bottom in the total European replacement market." As for Van den Ban's role in this stable market, the commercial manager reiterates that logistics, IT, and marketing will play a significant role in the company's future success, and indicates that this will be witnessed as further new strategies are rolled out in the months and years to come.