Conti to sponsor Asia Pacific football cup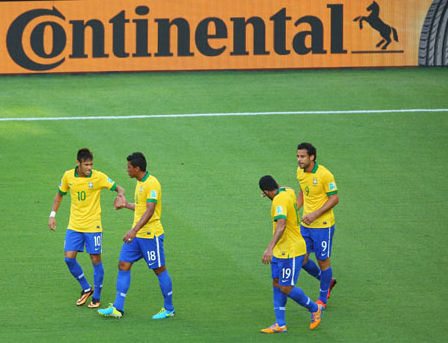 Football sponsorship has been a favoured means of brand promotion at Continental since it became a Champions League partner in 1995, and in addition to its numerous global, regional and national commitments it has now signed up as an official sponsor of the AFC Asian Cup Australia 2015. At the centre of this deal with the Asian Football Confederation is a championship taking place in Australia between 9 and 31 January 2015; teams from 46 countries will be involved and match coverage will reach up to 2.5 billion spectators.
"This is the first time that Continental has invested into an international sponsorship package in the Asia Pacific region. The decision is based on a consistent global brand positioning for the premium Continental tyre brand and underlines both regional commitment as well as a passion for football," said Antonio Lopes de Seabra, who heads Continental's passenger and light truck tyre replacement business in the Asia Pacific region as executive vice-president.
"Soccer is the world's largest participation sports and especially fast growing in Asia," added Jing Wang – Winter, marketing director of Continental's passenger and light truck tyre replacement business, Asia Pacific. "Football games prove to be an ideal platform for us to present our premium tire brand to a global audience. We are thrilled to now be an official sponsor of the Asian Cup 2015. I believe all the markets in APAC will benefit from this sponsorship in terms of increasing brand awareness as well as building a passionate premium brand image."
"As the host nation, there will be a heightened awareness and a renewed passion and enthusiasm for the sport, and Continental Tyres of Australia is excited to share this journey with our customers and all soccer fans," commented marketing manager Mitchell Golledge of Continental Tyres Australia.
Continental's current international football involvement includes sponsorship of the FIFA World Cup, support of the UEFA Champions League from 1995-2000, UEFA EURO 2008 and 2012 as well as the UEFA EURO 2016 event to be held in France, and it has recently expanded its agreement with Major League Soccer in the US and Canada.