Ceat radial production getting a boost in Sri Lanka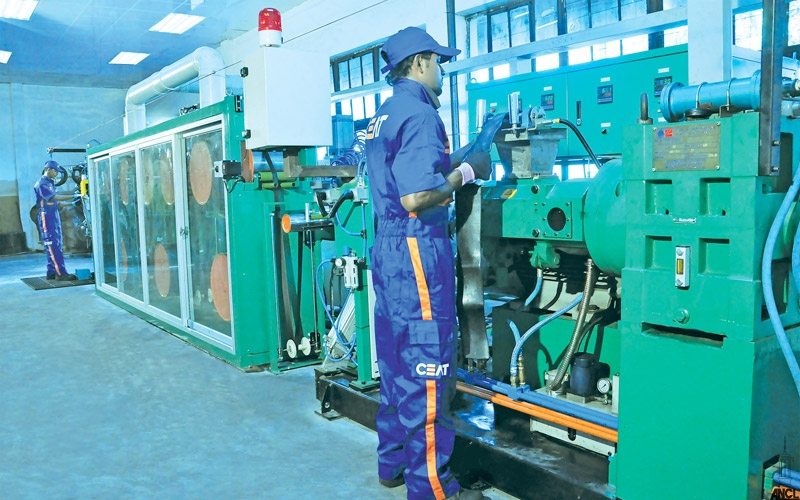 Production capacity at Ceat Kelani Holdings' site in Kelaniya, Sri Lanka will rise by almost 70 per cent following the entry into operation of a new plant dedicated to passenger car and SUV radial production. When the new tyre building machines and curing presses start production in April, CEAT Kelani will increase its radial tyre building and curing capacity from 23,000 tyres per month to 39,000. The facility has been established through an investment of Rs 600 million (£2.8 million).
"This new investment represents a landmark in the growth and evolution of Ceat as Sri Lanka's top tyre brand, not only in volume terms, but in terms of product range and quality as well," commented Ceat Kelani managing director and CEO Raman Rajagopalan. "The addition of manufacturing capacity is accompanied by investments in new machinery and equipment that can deliver a quantum leap in quality improvements and products for new tyre categories that will move the brand up the value chain."
Ceat Kelani Holdings produces cross-ply and radial tyres for the truck, light commercial, passenger car, three and two wheeler and agricultural segments. The company is said to manufacture half of Sri Lanka's tyre requirements.