New Goodyear European president Darren Wells lands in Geneva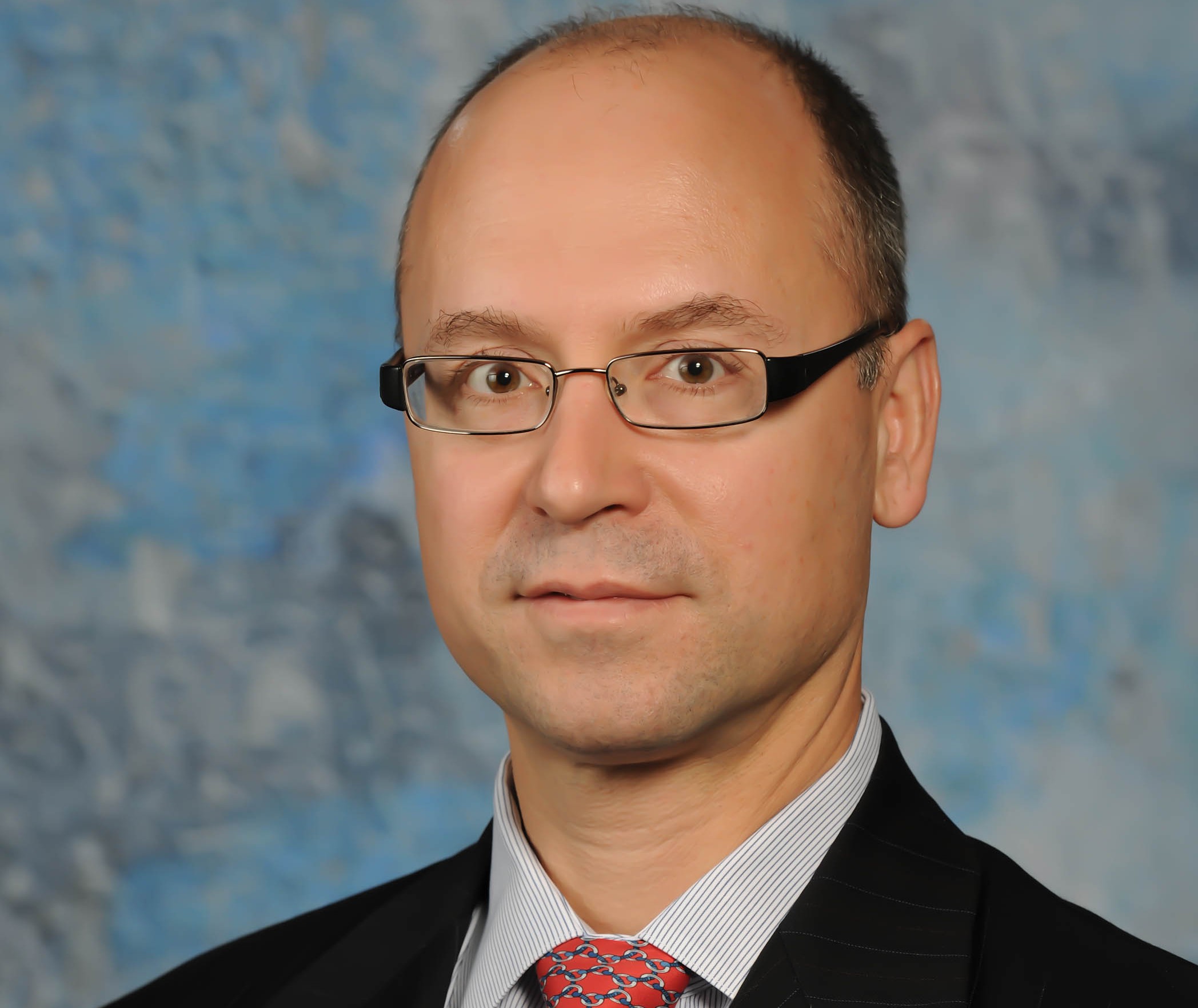 Top-ranking Goodyear executive Darren Wells was parachuted into the leadership of Goodyear Dunlop Europe Middle East and Africa EMEA in October 2013. Having come from the position of Goodyear global CFO, the move was pitched as something of a reshuffle of the company's global leadership. However, with Arthur de Bok having been EMEA president since February 2008 and with Well's somewhat sideways move having precipitated an equally puzzling repositioning of de Bok as "senior vice-president – Sales and Marketing Excellence" in December 2013, it was no surprise when the former EMEA head chose to leave the company in March 2014. News of de Bok's departure broke on the opening day of the 2014 Geneva Motor Show – coincidentally the same day that Tyres & Accessories met up with Goodyear Dunlop's new European leadership. In addition to the reshuffle and the very latest and best cars as a backdrop in Geneva, news of the dissolution of Goodyear and Sumitomo's 15-year international joint-venture also helps set the scene – whether executives were interested in discussing this openly or not. So with all this in mind, what does Darren Wells, the new Goodyear European Middle East and Africa president think about all this and what plans does he have to share with the market?
First a quick introduction. Darren Wells is a 12 year veteran of Goodyear, where he has mainly been based in corporate US roles, largely based at the company's global headquarters in Akron, Ohio. As we have seen latterly he has held responsibility for the company's corporate financial affairs within the remit of being chief financial officer. What we hadn't heard before was that prior to his European appointment Wells spent "several months" with the European team last year. Despite possible appearances of a sideways move and questions as to what his plans are for this role, he is most happy describing the move as an "interesting, exciting role". Indeed it is "a different kind of challenge", with Wells admitting that there is a lot to learn both technically and in the marketplace. Asked what his personal commitment to the role is, Wells didn't offer much detail explaining that he had "no fixed time" in mind at this stage.
Going back to the relative successes of 2011, Wells explained that the European company's performance at that time was good due to the particularly wintry winter. However underpinning financials were "perhaps not that great" and so the introduction of stronger winter tyre legislation in Europe that year brought with it a "false winter positive". After this Goodyear's customer service was not as effective as it could have been, especially in terms of logistic performance, but this was quickly addressed and in 2013 the number priority was to improve on this. Prior to this scenario Europe had been "a top performing area". Other parts of the business such as North America were actually underperforming before Europe but have since improved.
Increasing profitability
The single goal is to get EMEA back to the required level of profitability and performance "during the 2013 – 2015 time horizon". And of course nothing is stopping the company for outperforming these guidelines. What the company has in its favour, says Wells, is that it is well positioned in basically all markets and with the OEM suppliers. The European focus therefore is on target market segments, which means the high value 4×4 and SUV – all of which makes the company's Geneva stand leaning towards 4×4/SUV/UHP products understandable. The idea is to capitalise on both OE and replacement sales opportunities in this respect. In what may be termed the emerging markets, things are a little different. According to Wells, Goodyear is quite well known in certain markets – such as the Middle East, Turkey and Russia/CIS, but now the goal is to make the most of this.
Rapid development of Goodyear's Eastern European operations is likely to be the model for future growth in other areas, with best practice being replicated where appropriate. Asked about market volatility in Russia (something that is all the more important in light of the ongoing Russia/Ukraine/Crimea crisis) Wells was matter-of-fact: "volatility is part of the game". It is not about owning stores and therefore we should not expect and large-scale retail purchases from the manufacturer, but rather it is about having "the right products, representatives and point of sale material". The focus is on further rolling out existing retail concepts – the Goodyear-owned Premio retail concept is specifically named as a strong example of this. And it is rather about developing "very good partnerships" in various parts of the world and then maximising these relationships with strong "sell-out support". In practice this means offering advice and support on how to activate customers "at a very local level". This together with the right tyre offer and good logistics is expected to result in "winning business and then not losing it" all of which is of course critical for the proposition.
As we all know there are two ways to improve financial performance – to increase sales income (see above) and to reduce costs (there is no way to avoid this part of the pie). When it comes to costs, Wells is talking about a three-year profit improvement plan. This means maximising the company's emerging market business, the further premiumisation of sales and better productivity. Of course the recent closure of the company's French Amiens plant helps as this part of the business had become a US$75 million drag on the company's profits. In order to keep capacity now this this (and more recently the Dunlop Motorsport plant in Birmingham) have closed, Goodyear is pushing more tyres through its existing factories. The efficiency drive is then further supported by "operation excellence programmes" at the manufacturing level. So does this mean that further factory closures could be on the cards as well? At this point Wells, referring to the closure of Dunlop Motorsport, characterised the end of car tyre production in Birmingham as something of an exceptional case to do with the unique set of circumstances relating to the land's owners and the expansion of vehicle production in the immediately adjacent area.
Wells refused to comment on the Goodyear/Sumitomo split, due to the ongoing nature of the case except to say that whatever the outcome it should not have any material effect on the brands or sales of Goodyear and Dunlop products in the UK and Europe. For the time being the only official responses have already been reported and the only details can be found in the company's 10K annual report stock exchange filing. However, further comment on Sumitomo or not, as we can see, there is still plenty to talk about.