Michelin targeting fastest-growing SUV tyre segment with Latitude Sport 3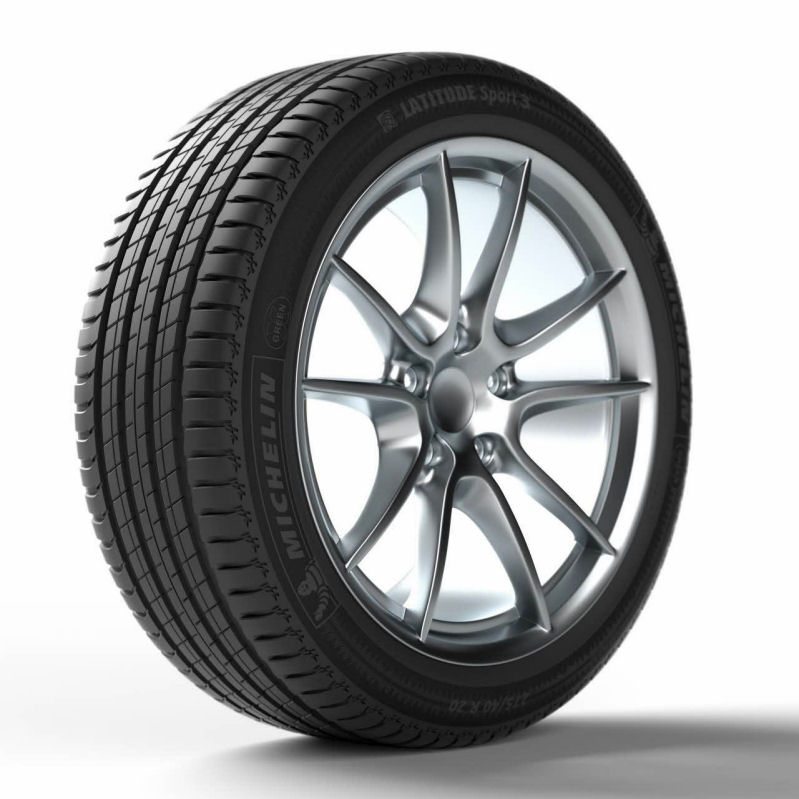 Although only launched into the European replacement market at the start of the year, Michelin says its Latitude Sport 3 range for SUVs crossovers is earning the company rave reviews. And in addition to a positive response in the aftermarket, the Latitude Sport 3 has been approved for original equipment fitment on a number of vehicles, including the new Porsche Macan, BMW X5 and Volvo XC90.
So what does the Latitude Sport 3 offer? Michelin states that its new SUV tyre is designed for 100 per cent on-road use; this means it foregoes some of the extra robustness found in its sibling the Latitude Cross (which is intended for 35 per cent off-road use) and focuses instead on the qualities consumers value in road tyres – safety, mileage and low rolling resistance.
In regards to the first-mentioned criterion, Most sizes in the Latitude Sport 3 range have an 'A' label rating for wet braking, and Michelin reports that in testing carried out by TÜV SÜD last year, using size 235/65 R 17 tyres on wet roads, the Latitude Sport 3 stopped 2.70 metres shorter than the previous generation Michelin tyre. The tyre's void ratio is ten per cent greater than that of the prior-generation product, and Michelin claims other advances in tread design and compound in the new tyre.
Michelin says mileage is helped by a tread compound that combines silica and the latest generation of elastomers. The compound also reduces rolling resistance-facilitating heat build-up, Rolling resistance is also lowered through a reduction in tread deformation; this is brought about by the use of variable thickness sipes.
The 28 sizes in the Latitude Sport 3 range are aimed at the fastest-growing segment of the SUV tyre market, the market for 17-inch and higher fitments. Michelin projects that original equipment sales of SUV tyres will exceed 3 million units by 2016, propelled solely by growth in the larger sizes.