Fourth category added to Reifen Innovation Awards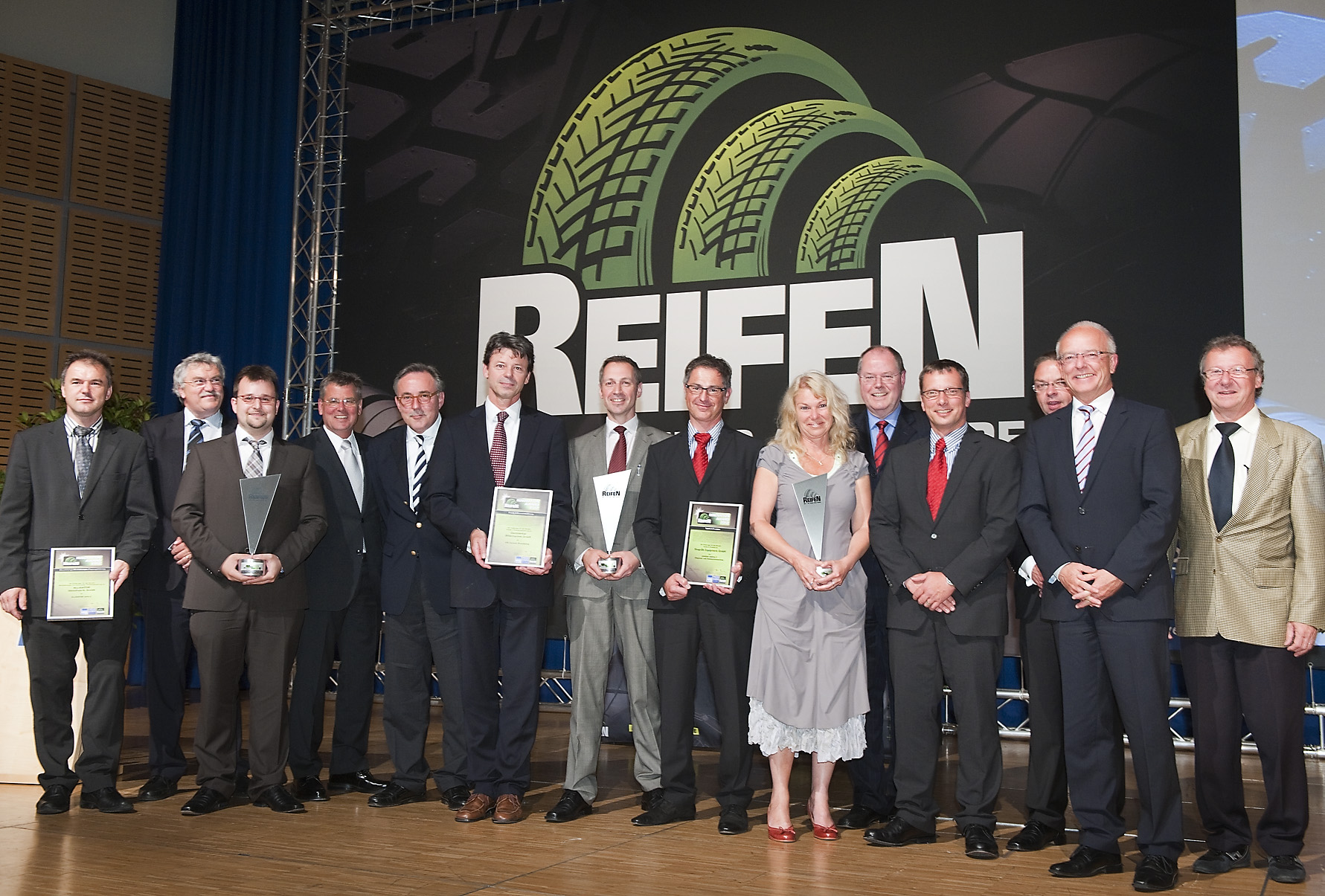 Reifen show organiser Messe Essen reports that this year a fourth category is being added to the so-called 'tyre industry oscars', the Innovation Awards jointly bestowed by Messe Essen and main sponsor the BRV (Germany's tyre trade and vulcanisers' association) alongside the biennial trade exhibition. This new category is Motor Vehicle Service, which joins the existing Technology & Products, Service Concepts & Process Optimisation and Environmental & Resource Conservation awards in 2014. Messe Essen is accepting award recipient nominations until 31 March.
Those wishing to put in a good word with the awards jury should brush up on their German, as the entire panel is made up of industry professionals based in the Reifen show's host country. The 13-person jury panel includes Christian Marx, an editor at Tyres & Accessories' German sister publication, Neue Reifenzeitung. Nominees will be evaluated on the basis of criteria such as environmental compatibility, sustainability, resource savings and innovation. Awards will be presented at a ceremony on 26 May, the evening before Reifen 2014 opens. Around 400 guests of honour will take part in the event, and this year's keynote speaker is Jean-Claude Juncker, former chairman of the Euro Group.
Messe Essen says those in the running for an Innovation Award will profit from the exposure their ideas will gain at Reifen 2014, an exhibition that will be attended by an estimated 19,000 trade visitors – all submissions will be on display in Hall 6 and information on awards participants will be included in show advertising and press material. In 2012, 28 manufacturers submitted awards applications to Messe Essen. The winning contributions included a diagnosis and balancing machine that scans the wheel with five cameras, a tyre pressure checking sensor that can be programmed in the garage and offers programming and support via the internet as well as particularly environmentally friendly brake linings with a ceramic lining friction agent.
The 28th Reifen show gets underway in Essen on 27 May and will feature more than 600 exhibitors on 60,000 square metres of floorspace.