First flight for Goodyear's new generation 'Blimp'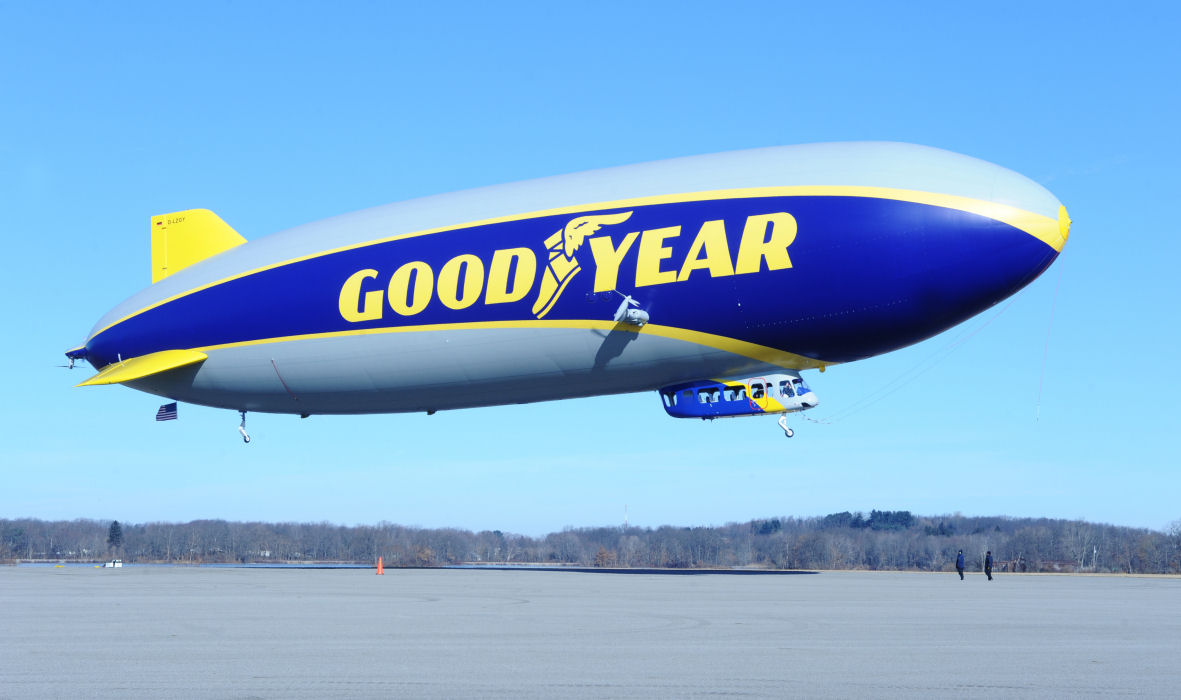 Despite being built by ZLT Zeppelin Luftschifftechnik and having a semi-rigid construction, Goodyear is steadfastly referring to its newest airship a blimp – but whatever you call it, the new craft has taken to the skies. The new 'blimp' undertook its maiden flight on 17 March, the US flag proudly flying from the German-registered airship's tail. Aided by a tail wind, the as-yet unnamed craft exceeded 80 miles per hour.
Monday's test flight formed part of a comprehensive training programme Goodyear pilots and crew will undergo over the next two months. The new blimp will officially be ready to begin travelling to cities around the United States after a formal christening ceremony this summer.