Brembo revenues, profits up in 2013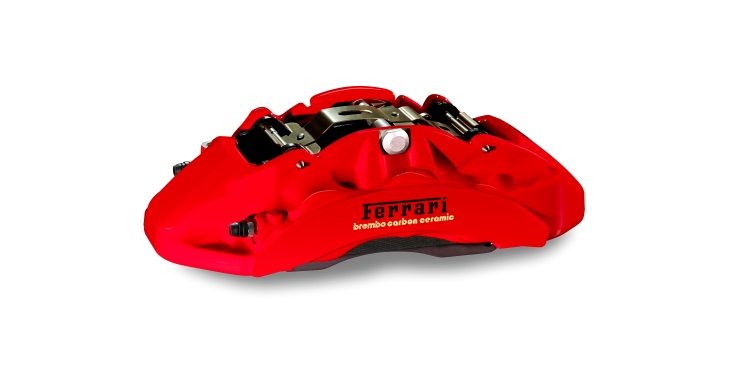 Brake manufacturer Brembo S.p.A. has posted positive results for 2013 despite an 11.2 per cent drop in net profit during the final quarter of the year. The company's revenues grew 12.8 per cent to €1.6 billion in 2013 while EBITA rose 23.5 per cent to €212.1 million, with a margin of 13.5 per cent. EBIT increased 35.6 per cent to €121.4 million, with a margin of 7.8 per cent. Net profit rose 14.4 per cent year-on-year to €89.0 million in 2013.
"We are very satisfied with the results achieved in 2013, both in terms of revenues and margins, as well as debt," stated company chairman Alberto Bombassei. "These figures are the result of our internationalisation strategy which, thanks to the further acceleration of the past five years, supported sales in all sectors, despite the general shrinking of the Italian and European car market. The investments made to support new businesses and step up production capacity, as well as in innovation and quality are part of the very nature of the group and are the reason for its growth over the past few years."
All applications contributed to the growth of Brembo's revenues, especially car applications, which increased by 16.9 per cent; increases were also reported in motorcycle applications (+6.3 per cent), commercial vehicles (+4.0 per cent) and race applications (+3.9 per cent). At a geographical level, European sales rose, mainly thanks to the contribution of the United Kingdom and Germany, both of which grew 14.1 per cent compared to the previous year. North America closed 2013 with a 19.4 per cent per cent year-on-year increase. By contrast, Brazil declined slightly due to devaluations in the country's currency; net of this effect, sales increased by 12.2 per cent there. With regard to the Far East, China performed well, increasing by 35.8 per cent. India also grew by 3.5 per cent (17.4 per cent on a like-for-like exchange rate basis) and Japan rose by +11.0 per cent.
In the fourth quarter of 2013, Brembo S.p.A's net consolidated revenues amounted to €411.9 million, up 19.7 per cent compared to the same period of 2012. Fourth quarter margins also improved sharply. EBITDA was €61.6 million, up 42.8 per cent year-on-year, with a margin of 14.9 per cent, whereas EBIT stood at €37 million, up by 76.7 per cent compared to the final quarter of 2012, with a margin of 9 per cent. Net profit was down 11-2 per cent year-on-year to €25.7 million in the final quarter of 2013.